Competition details
The Imperial Classical Ballet faculty are pleased to present our annual Senior Awards in an online format, the Solo Performance Awards 2022. This exciting competition offers our global Imperial Classical Ballet community the perfect opportunity to come together, celebrate, and reward emerging young dancers and their teachers.
Society members from around the world can submit candidates currently studying Grade 3 to Advanced 1. Candidates will learn a specially created solo for their category devised by an industry professional; the solo and music will be sent to the teacher after the closing date (Thursday 7 April).
Teachers will record the candidate performing the solo and submit the film, along with a completed event form, by Monday 16 May. Details of where to upload your entries will be included on your order confirmation from Eventbrite and the Eventbrite PDF ticket.
A team of expert adjudicators will select finalists and winners and a video showreel featuring the results will be shared via a private YouTube link on Monday 27 June.
Entries are now closed. Teachers can enter as many students as they wish, each student can only be entered once.
Entry Criteria / Rules
All candidates must have been with their present ISTD-qualified Imperial Classical Ballet teacher/school for at least nine months before the closing date.
Teachers can enter as many students as they wish. Entries must be made by an ISTD teacher and not parents/guardians. Entries can be from any country.
SENIOR
• Minimum Grade 3 and 12 years or under on 1 September 2021
• Solo, maximum duration 1.5 mins
• Movement vocabulary suitable for Grade 3 and 4
PRE-VOCATIONAL
• Minimum Grade 5 and 14 years or under on 1 September 2021
• Solo, maximum duration 1.5 mins
• Movement vocabulary is suitable for Grade 5, 6 and Intermediate Foundation
VOCATIONAL
• Intermediate or Advanced 1 and 15-18 years on 1 September 2021
• Repertoire solos, maximum duration 2 mins
• Variation A contains modifications for Intermediate candidates
• Variation B can be performed on demi-pointe or on pointe
Both Vocational solos may be danced by all candidates. All Vocational candidates will be sent both solos and must select one only.
RULES
• No late entries will be accepted.
• Competitors' body and feet must be clearly visible on the recording throughout.
• Routines to be danced once through ONLY and shot with one camera angle ONLY.
• Routines must be performed as shown in the video.
• Videos must be submitted by ISTD teachers ONLY.
• Entrants should perform the solo as dressed for ballet class: Age-appropriate dancewear, with no logos or branded clothing.
• Suitable footwear required dependent on floor type/covering.
• Make-up – as appropriate for the age range.
---
Video Guidance
Upon submission of the entry fee, a Dropbox link will be located at the bottom of the Eventbrite PDF ticket and in the confirmation email, where competitors' videos can be uploaded securely.
• Video submissions must be clearly named as 'Country - School name - Teacher Name – Dancer Name – Entry Category.'
• All competitor entry category and title of piece must be written clearly on an A4 sheet and held by the competitor/s in clear sight at the start of the video.
• Competitor/s body and feet must be clearly visible on the recording throughout.
• It is of paramount importance that the video is of good visual quality and that the music can be heard. Videos of poor quality may affect the result of entries.
• A plain light-coloured background is ideal, if possible.
• All videos should be recorded in one take from start to finish and using one camera angle only.
• All videos should be submitted in MP4 format.
• All videos should be recorded in LANDSCAPE orientation.
• Videos must be submitted by ISTD teachers ONLY.
Awards and Sponsors
All prizes will be awarded at the discretion of the adjudicators.
All participants will receive participation certificates. All finalists will receive finals certificates and winners of 1st, 2nd and 3rd places will be awarded Medals by post.
The 2022 Solo Performance Awards are generously sponsored by Dance Direct and International Dance Supplies (IDS).
1st, 2nd and 3rd place dancers of each category will receive credit on Dance Direct website to spend on Plume Dancewear of their choice:
1st place winners will receive £50 worth of credit
2nd place dancers will receive £30 worth of credit
3rd place dancers will receive £20 worth of credit
In addition, teachers of first place winners in each category will receive £100 in IDS account credit.
Please note shipping / duty charges to international members may apply.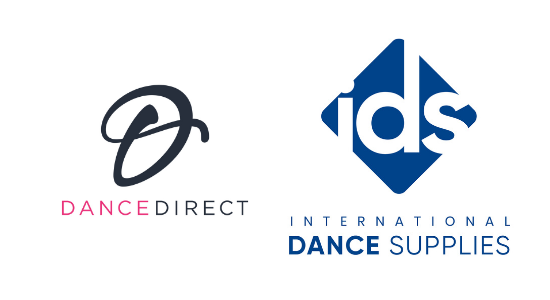 ---
Terms and Conditions
Health and Safety

Safe dance practice/floor craft is paramount.
Teachers should ensure their competitors are fully warmed up before recording the video/s so as to perform in a safe manner, which will not cause injury, ensuring the area chosen to dance is suitable and clear from any obstructions.
Teachers should upload videos to secure Dropbox via the link provided. Once the footage is transferred, this should be deleted from your device and not stored.

Anyone competing in this online event does so at their own risk. The Imperial Society of Teachers of Dancing will not accept any responsibility for any injury howsoever caused.
A media consent form will be circulated to those who have purchased entry tickets. Written consent must be obtained for competitors and any additional performers from parents/carers/guardians before submitting recorded footage.
By entering your competitors' videos, you have:
Agreed on your competitors' behalf, if they are selected as a winner or for any commendation, for their name and possibly footage of them dancing, to be published on the Society website and other media channels.
Upon submission of your application on the competitor's behalf you are agreeing to the entry criteria set above and to adhere to health and safety regulations and the competitor rules.
Principals and Teachers – Please ensure all teachers involved in preparing pupils for the competition are fully aware of and understand the competition rules.
Winning and commendation video footage may be kept and used by the Society for any promotional purposes for up to two years, all other video entries will be deleted within 10 working days of winners and commendations being announced.
No refunds are payable once an entry has been made and payment received.
The successful running of this competition relies on a certain number of entries being received. If insufficient entries are received, the competition may not be viable and in this case entry fees will be returned - Competitors must be made aware of this by their teacher in advance. If the competition cannot take place teachers will be advised by email.