Event details
Saturday 1 July and Sunday 2 July, 10:00 -17:00
Contemporary Dance - Intermediate foundation (12 CPD hours)
Lecturer: James Bradley
Created by the well-known dancer, choreographer, philosopher, and Artistic Director of the Rambert School (from 1985–2015) Dr Ross McKim, our contemporary dance syllabus is informed by Eastern concepts of subtle energy and draws influence from choreographers Graham, Hawkins and Cohan.
This syllabus aims to introduce students to the fundamentals of contemporary dance technique and performance by approaching different movement themes at each level, specially created solos and the inclusion of structured improvisation to enable students to explore, develop and create their own movement vocabulary.
This course aims to provide teachers with the skills they need to prepare students for examination. Attendees will experience syllabus exercises and explore the key elements and themes of the intermediate foundation level of the syllabus. Teachers will also investigate methods and tools for setting and guiding students through structured improvisation tasks.
Meet the lecturer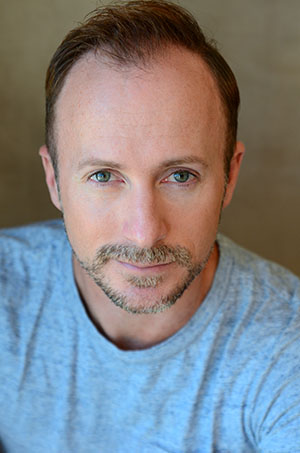 James Bradley - ISTD contemporary dance lecturer
We would like to welcome James to our contemporary dance teaching team.
James trained at Debbie Turner's Cape Academy of Performing Arts and holds a Licentiate in Modern Theatre Dance through the Imperial Society of Teachers of Dancing, London. He is trained in contemporary classical techniques with a specialty for pas de deux.
Theatre credits include Richard Loring's African Footprint, Showboat, We Will Rock You, Hairspray, and Beauty and the Beast. He was a long term member of both Debbie Turner's neo-classical company, Cape Dance Company, and Sean Bovim's Bovim Ballet.
He has worked with internationally recognized choreographers including, Bradley Shelver (USA), Christopher L. Huggins (USA), David Krugel (ZA), Jose Agudo (UK), and Adele Blank (ZA).
James has worked extensively as a choreographer and formed part of the team of choreographers for the International movie Iris Warriors, directed by Roydon Turner of UK- Based Donroy Productions and Artistically Directed by Delia Sainsbury.
He is currently a member of Staff at the Waterfront Theatre School where he teaches the ISTD Modern and Contemporary Syllabi as well as Horton and Pas de Deux work.
Member discounts
Please email coursebookings@istd.org
if you have not received your unique discount code
if you need to book a body (student) to help you learn the work - please email before booking your place
All member discounts can be applied via a unique discount code. Therefore, please ensure that you enter this before selecting your tickets on Eventbrite. If you have not entered your discount code, please restart your booking and apply the relevant discount, in order to receive member pricing.
Further information
Times and dates
Times and dates for the in-studio course are local times. Courses will include time for breaks; however, the exact timing of this break may vary from course to course.
Closing dates
Bookings for this course close 4 days before it is due to take place. Therefore tickets may not always be available to purchase via the website. However, if you contact us via email coursebookings@istd.org we may be able to manually book you onto the course.
Course Materials
It is recommended that you purchase the course materials to maximise your learning and for reference.
All items can be purchased from our shop: https://shop.istd.org/shop/contemporary-dance/
Digital products (music and video) are available for purchase here: https://istddance.sellfy.store/cont/
Lecturers
In the instance of a change to availability, we may need to find an alternative lecturer (to the one originally listed) to lead a course. This will not affect the content covered in the course.
CPD hours
All hours stated next to each course refer to the earned CPD hours. This will be reflected on each certificate of attendance that you will receive.
Waiting list
If a course you wish to attend has sold out, please contact us via email coursebookings@istd.org to be added to the waiting list.
Terms and conditions
Please refer below for the full terms and conditions of your booking, including details about refunds.
Further questions
If you have any further questions, please contact coursebookings@istd.org and a member of the CPD team will get back to you.
Please read the Terms and Conditions before booking.