Event details
Modern Theatre - Revitalised for all
Thursday, 8 December 09:00-16:00 (local time)
As part of the society's mission to drive equality and inclusivity in the world of dance, the modern theatre committee and creative team have reviewed and revisited our syllabi, gaining recommendations and reflections from faculty and industry specialists.

Therefore, over this academic year we are changing our syllabus exercise titles from "Girls/Female" to "Option A," and "Boys/Male to "Option B" to have more inclusive language.
Thus, opening choices of exercises from across the entire syllabus to all, allows teachers to select (alongside their dancers) mixtures of either option A or B exercises for their classes and examinations. Updates to all syllabus resources will be rolled out across the new academic year (changes to syllabus books will take longer).

This course will outline these options with time to discuss the management of these in class and in exam scenarios. As well as introducing training progressions for a new body strengthening exercise for option A dancers in grade 4 (as an alternative to the previously titled: Boys floor sequence) and also training progressions for an adapted sequence for grade 5 "Preparation for falls" for option A dancers.

These changes will not affect the volume of exam content or exam format as they are non-compulsory. The hope is that this work will broaden the teacher and candidates' choice of the syllabus of work and therefore connect to the wider range of dancers' styles, dynamics, and personalities.

This course is designed for everyone teaching modern theatre, regardless of how newly qualified or experienced teachers may be. This information is especially vital for unit 4 tutors, DDE trainee students, associate students and will add background knowledge for those studying for Licentiate and Fellowship.

Learning outcome for "Revitalised for all"
To understand the new options in the modern theatre syllabus and how these promote diversity, inclusion, and best practice.
---
This course will be taught by ISTD modern theatre lead lecturer and examiner, Tereza Theodoulou.
Meet the lecturer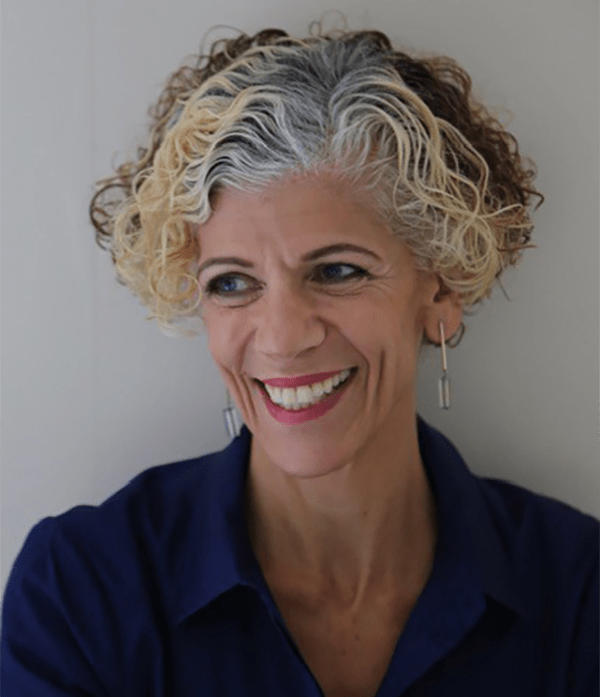 Tereza Theodoulou - Modern Theatre Lead lecturer
Tereza began her training with Joy Spriggs in North London, achieving fellowship status with distinction in both Modern Theatre and Tap Faculties. She continued her studies at the Alvin Ailey School and further explored the rich diversity of jazz and tap at various studios in New York.
Upon returning to the UK she co-founded her own jazz dance company; 'Overtures', where she created and performed in numerous productions including working with the British Theatre for the Deaf, culminating in a workshop presentation of 'My fair lady' at the Edinburgh Festival.
Tereza's teaching experiences span a multitude of roles in various vocational colleges including Head of Modern Dance at London College, Bedford, modern and jazz tutor at Laine Theatre Arts and Bird College as well as teaching for many years at The Deborah Capon College, Whitstable and Morea Performing Arts, Cheltenham.
Tereza is a freelance tutor and mentor for all status exams and frequently examines the length and breadth of the UK and internationally for the Modern Theatre and Tap Faculties. Tereza is a key member of our modern theatre creative team and also represents the Theatre Faculties as our International Ambassador.
Member discounts
If you have not received your unique discount code: Please email coursebookings@istd.org.
All member discounts can be applied via a unique discount code. Therefore, please ensure that you enter this before selecting your tickets on Eventbrite. If you have not entered your discount code, please restart your booking and apply the relevant discount, in order to receive member pricing.
Further information
Times and dates: Please note that the times and dates for the in-studio course are local times. Courses will include time for breaks; however, the exact timing of this break may vary from course to course.
Lecturers: In the instance of a change to availability, we may need to find an alternative lecturer (to the one originally listed) to lead a course. This will not affect the content covered in the course.
CPD hours: All hours stated next to each course refer to the earned CPD hours. This will be reflected on each certificate of attendance that you will receive.
Waiting list: If a course you wish to attend has sold out, please contact us via email coursebookings@istd.org to be added to the waiting list.
Terms and conditions: Please refer below for the full terms and conditions of your booking, including details about refunds.
Further questions: If you have any further questions, please contact coursebookings@istd.org and a member of the CPD team will get back to you.
Please read the Terms and Conditions before booking.