Competition Details
Deshi Maarga Adavu is a newly researched and artistically designed movement vocabulary by Nirupama Rajendra, which takes dancers through 108 movements and has been specially crafted for online delivery for Classical Indian dancers across the world.
This bespoke session for Society teachers and students will give the opportunity to work exclusively with Nirupama with some of this material. This beautiful set of movement vocabulary will give the practicing Society professionals time to observe Nirupama and her dancers performing this work in an immersive lecture demonstration and workshop, enabling teachers and students to take this creative work back to their schools and input into their Bharathanatyam and Kathak creative sessions.
Join us live from your studio/rehearsal space or home, on Friday 29 October from 2-5pm (BST). This 3-hour session will be in two sections and will introduce the members to the expressive art of Deshi Maarga Adavu movement vocabulary. The first half will be observing Nirupama in her lecture-demonstration with her dancers and the second part of the session will be where teachers and students can join in to learn these movements with time for reflective questions at the end.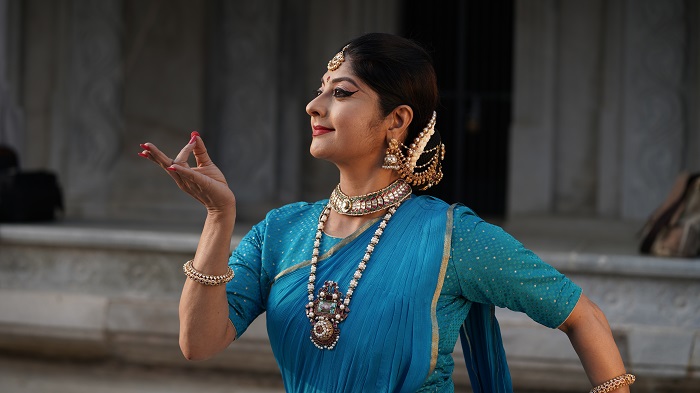 Tickets
Member Prices
Standard ticket = £25.00 (on sale 8 October 2021)
Non-member Prices
Standard ticket = £30.00 (on sale 8 October 2021)
Deadline for purchasing tickets is 28 October (BST)
Entry Criteria
This session is open to all Classical Indian Dance teachers and students worldwide, irrespective of whether they are an Imperial Society of Teachers of Dancing member or non-member.
Participants must be aged 12 and over.
Due to the nature of this session all attendees are required to have at last 5 years dance experience.
About Abhinava Dance Company
Nirupama along with her partner T D Rajendra, is the founder and artistic director of Abhinava Dance Company, a cutting-edge production house recognised worldwide. It has been instrumental in introducing innovation, creativity, and imagination to the realm of Classical Art.
Abhinava Dance Company's vision is to adapt traditional themes to classical media that will reach out to a worldwide audience and so we are extraordinarily lucky for Nirupama to be working with us to deliver this session.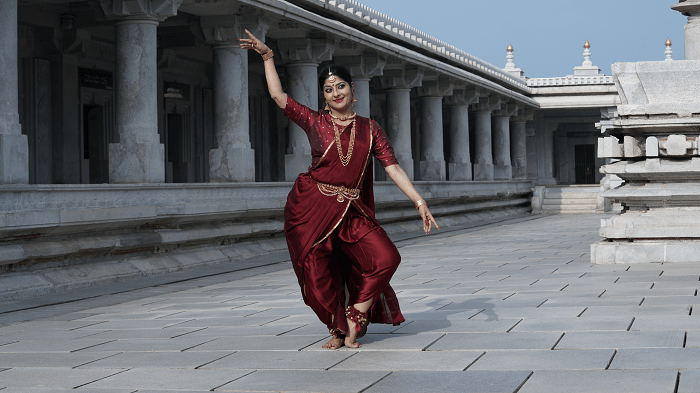 Terms and Conditions
All attendees should ensure they have completed a sufficient warm up for themselves before the session and that they work in a safe manner in their studio/practice space/home space in order that they do not cause injury.
Please ensure that your chosen practice space/studio, is suitable and completely clear from any obstructions, that your floor is safe to dance on and that you work within COVID parameters.
The Zoom link for the online event must not be shared with anyone under any circumstances.
The name on the device which you use to access the Zoom session must match the name in which the ticket was purchased in order that you can be allowed into the session.
The Society cannot be held responsible for any loss of internet connection during this session.
The Society cannot be held responsible for any injury that may occur during this session.
Delegates are responsible for their own personal property and the Society cannot accept any responsibility for theft, loss or damage caused to personal effects throughout duration of this session.
Filming or photography of the event is not permitted.
We regret that no refunds are payable once a ticket has been bought and payment received.