About this event
In this September Membership Matters, Lucy McCrudden founder of Dance Mama returns to discuss some of the issues - and support available - for parents working within the dancing sector.
This session follows on from Lucy's 2021 Membership Matters, which focused on introducing us to her organisation and developments across the sector and beyond for pregnant and postnatal dance professionals. .
In this webinar, we aim to:
Discuss issues you may be facing specifically as a teacher who is a parent and/or has parents in your student body
Provide a round-up of what is happening across the industry and beyond
Update you on the achievements and developments from Dance Mama since last year
Signpost you to information and resources currently available, that can assist you in your practice
Answer any questions that you may have

A recording of the 2021 Membership Matters session is available to watch in our ISTD members' area. Log in and watch.
Watch Lucy's TEDx talk 'Helping Mums in Dance Stay Centre Stage' below
This webinar is FREE for members. You can watch our previous Membership Matters videos here.
Meet the speaker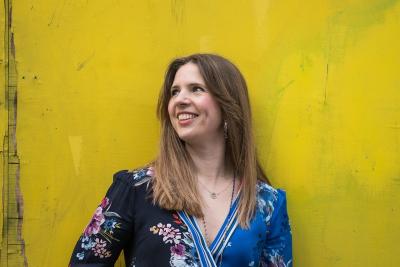 Photo by Pierre Tappon
Lucy is a dance entrepreneur, advocate and Founder of Dance Mama - a platform celebrating and inspiring parents in dance.
For 20 years Lucy has dove-tailed her own work with key positions in learning and participation with world-class organisations including; The Place, Rambert and the Royal Opera House.
She has taught over 19,000 people nationally and has engaged with a wide variety of cultural organisations in other capacities; consultant, management, choreography and presenting/public speaking including TEDx.
She is an Ambassador for PiPA Campaign, Secretariat, Scientific Advisory Board - Active Pregnancy Foundation and a nominee for the inaugural AWA Woman in Dance Award 2021 and AWA Woman in Dance Leadership Award 2022.


Pricing and more information
ISTD Member rate: FREE
Non-Member rate: £16
If you have any questions about this event please contact us via email: coursebookings@istd.org
.