About this event
This webinar is FREE for members.

As busy dance teachers it is sometimes difficult to find a life work balance. How do you do this? Or is this something you simply do not have time to consider?
Take some time for yourself by attending this webinar to reflect on your current practice and how you support your own health and well-being.
Sarah will look at strategies for managing and prioritizing tasks so that you can reflect and analyse your day-to-day business and try and put the balance back.
Meet the speaker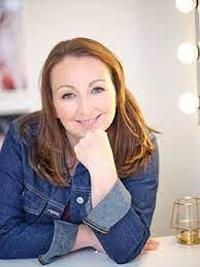 Sarah Gittins is an author, business coach, mentor and mum. She launched The Dance Den to help other performance arts businesses find balance whilst growing a successful school.
Since 1999, she has run her 330+, multi venue school. Once stressed and struggling to cope, she now has her school running without her!
The Dance Den is a studio owners business guide, from courses to planners, memberships, masterminds, and retreats.
Sarah's speciality is studios, and she is a straight-talking mentor from someone who really has the t-shirt in many colours.
Pricing and more information
ISTD Member rate: FREE
Non-Member rate: £16
If you have any questions about this event please contact us via email: coursebookings@istd.org
.