Competition details
The Janet Cram Awards return in 2022 as a hybrid of digital and in-person events.
Competitors are invited to join us on Zoom, take part in our online class heats and perform for our specialist adjudicators.
Northern, Scottish, South-Western Heat: Sunday 15 May 2022
Southern and South Eastern Heat: Sunday 22 May 2022
Once finalists are announced, these competitors will go through to our live final at The Greenwood Theatre, London on Sunday 19 June 2022 to perform for our industry and faculty adjudicators.
Spectator tickets will be available to purchase for both the online heats and the in-person finals so family members and friends can watch the action and support the dancers. Finals tickets will be available after the heats.
Winning competitors will have the opportunity to be nominated as the Modern Theatre Faculty representative for our annual Theatre Bursary Awards later in 2022, where winning dancers and teachers receive financial bursaries. (Age specifications apply).
All competitors will receive a digital certificate and trophies for the winners at the live final.
Sponsors
The Janet Cram Awards 2022 are sponsored by Dancewear Central.
The final winner of the Junior, Senior and Premiere sections will receive: a dancewear bundle worth £100
Teachers of the winning competitors will receive: an e-voucher worth £200, to be used on the Dancewear Central website.
Dancewear Central is the leading specialist in dancewear throughout the UK. We believe that dance is the ultimate art form. With its creativity and beauty, dance is the perfect way to express yourself, and that's why we only stock quality dancewear that will give you the freedom and comfort to move and perform.
Dance teachers can join our discount scheme for free and get up to 20% off every order and free delivery with no minimum spend. Join here.
We stock a comprehensive range of examination-standard dancewear suitable for all the main examination boards and can provide advice and information on all your requirements.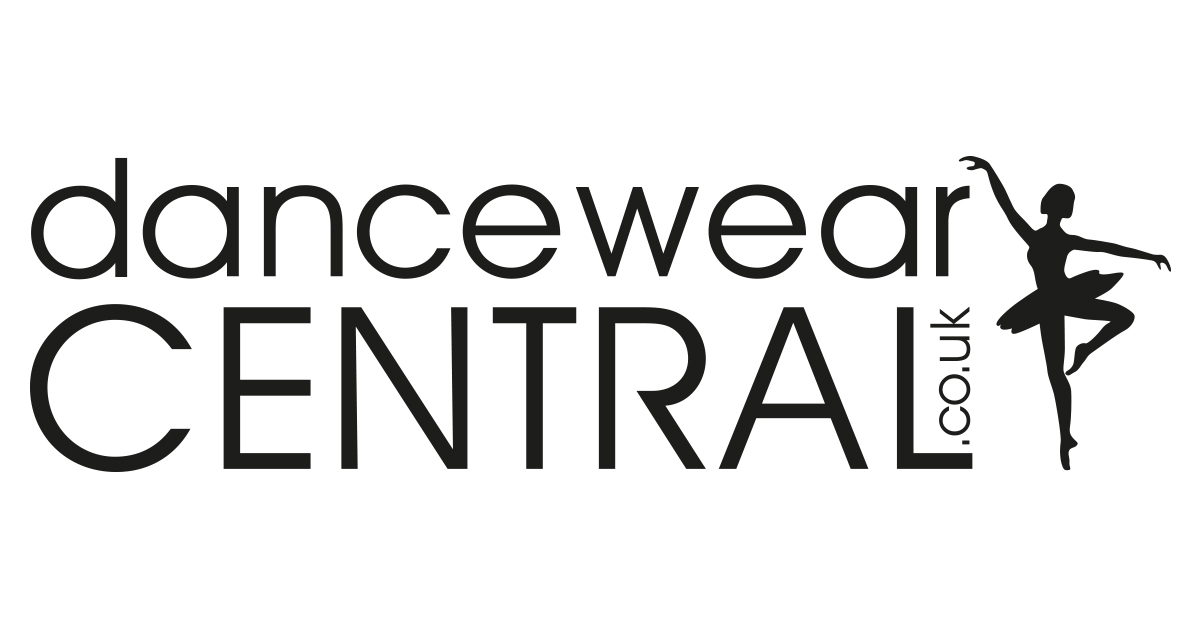 Online Heats
Please note that numbers are limited at each heat. Heats may be closed to applications before the advertised closing dates if classes are oversubscribed.
We aim to provide everyone with the opportunity to dance once again in a 'live' online dance event whilst complying with COVID restrictions of each individual studio.

Therefore, our heats will be held via Zoom with each competitor dancing in their teachers' studios in their age category:
Juniors: 8 - 11yrs on 1 September 2021
Must have passed ISTD Grade 3 or 4 Modern and no higher
Seniors: 11 - 14yrs on 1 September 2021
Must have passed ISTD Grade 4, 5 or 6 Modern and no higher
Premier: 13 - 17yrs on 1 September 2021
Must have passed ISTD Grade 6, Intermediate Foundation, Intermediate Modern or Advanced 1 Modern and no higher
Class Information:
All classes will be conducted through Zoom with a live teacher on the day and teachers will be responsible to ensure competitors are numbered correctly (Numbers will be allocated to competitors from ISTD).
JUNIOR CLASS
Set Grade 4 Warm Up. 2 Unset sequences, which may include the following technical content:
Circular Spring
Side Kicks
Front Kicks
Spin Turns at high level
Triple Runs
Split Runs forwards
SENIOR CLASS
Set Grade 5 Warm Up. 2 Unset sequences, which may include the following technical content:
Single Pirouette at low level, inwards/outwards
Side Kicks
Front Kicks
Any Dance vocabulary steps from Grades 5
PREMIER CLASS
Free Warm Up. 2 Unset sequences which may include the following technical content:
Any Dance vocabulary steps from Grade 6 Intermediate Foundation and Intermediate
Double Pirouette at high or low level, inwards/outwards
PLEASE NOTE THAT THERE WILL BE NO DANCES SEEN AT ANY OF THE ONLINE HEATS.
Rules
The qualifying examination for all competitors must have taken place between 1 January 2019 and 1 December 2021.
All competitors must be entered by an ISTD teacher and have been trained at the ISTD School entering them for a minimum of 6 months, unless written permission is given by the previous principal.
Schools can enter up to 15 competitors, this includes branches' and assistants' pupils.
Competitors will be informed after adjudication of the heats class of which competitors will be going forward to the live final.
Competitors must take part from a hall or studio ONLY, supervised by an ISTD teacher and all personal items should be removed from view.
A unique number will be allocated to each competitor, and this MUST be worn on the front whilst competing.
Dancewear/Makeup
Age-appropriate dancewear of any colour and style will be allowed. However, logos, trainers, or layered dancewear are not permitted.
Jazz shoes, specialist dance socks and foot thongs are permitted.
Make up is permitted however this must be age appropriate.
Professional Etiquette
Please observe professional courtesy and if any teacher has concerns that need to be raised during the competition day, please email modern@istd.org
Any complaint regarding eligibility for this competition must be submitted to the Head of Faculty Development in writing via email to modern@istd.org to be dealt with in the appropriate manner.
The integrity of the teacher is relied upon to ensure that the behaviour and conduct of their competitors on the day of the heats and finals are professional and do not disturb the enjoyment of others and the smooth running of the event.
Video/Zoom guidance
Competitors will need to be visible on the device.
Use of recording equipment, including phones, is NOT permitted in any of the online classes or live final.
Official video and photography may be taken on the day by the Society and may be used for any promotional purposes on the ISTD website, 'Dance' magazine and any other media channel.
Teachers are required to complete the application form which includes the media consent for each competitor.
Enter now
Entries are now closed
Spectator tickets are still available for the heats. Click on the date below to be taken to the eventbrite booking page:
Northern Heat
Scottish Heat
South Western Heat
Southern Heat
South Eastern Heat
Spectators' Admission fee (Heats): £5 Adults, including teachers. One free teacher ticket per school.
Spectator tickets can only be sold via an ISTD teacher and MUST be known to the competitors taking part, i.e. family members or close friends.
Terms and Conditions
By purchasing tickets, you confirm that competitors have read and agreed to the competition rules and health and safety guidance. Principals must ensure all teachers involved in preparing pupils for the competitions are fully aware and understand the competition rules.
Teachers are responsible for their own pupils' safety during this event, including under 18s, and will ensure that parent/guardian consent has been obtained for them to appear on the Zoom platform. These competitors must be always supervised by an adult with an enhanced DBS whilst the event is in progress.
The ISTD accepts no responsibility for any loss, injury or damage to you, persons around, your property or your identity. Anyone competing at this event does so at their own risk.
The adjudicators and organisers decision are final.
Teachers will need a good internet connection; please ensure you test the speed of the internet. We strongly advise you to check your network provider's charges before doing this. The event/organiser is not responsible for any bad internet connection and events will not be re-run. It is the teacher's responsibility to ensure that the internet connection is secure and reliable.
This is a live event, and the organiser can hold no responsibility for loss of internet connection or device failure during the event.
The ISTD will not be held responsible for any person in breach of their current country/local COVID regulations.
The ISTD reserves the right to cancel or amend any session within this event and these terms and conditions without notice. Any changes to the competition will be notified to entrants as soon as possible by the organiser.
Health and Safety
Safe dance practice / Floor craft is paramount.
Teachers should ensure their competitors are fully warmed up beforehand and able to dance in a safe manner, which will not cause injury, ensuring the area chosen to dance is suitable and clear from any obstructions.
Teachers will adhere to all current COVID guidelines.
Finals
Date: Sunday 19 June 2022.
Address: The Greenwood Theatre, 55 Weston St, London SE1 3RA
The Finals Day will start at 10:00 BST with the junior class, followed by senior and premier. Once the Heats are completed, timetables will be prepared and emailed to the teachers involved with their competitors class times.
Finals tickets
Spectators' Admission Fee (Finals): Adults - £15 | Under 14s - £5 | Family Ticket (2x adult & 2x children) - £25 (One free teacher ticket per school).
All tickets booked through Eventbrite. Ticket sales will open after the last heat has taken place.
Finals Class Content
JUNIOR CLASS
Free Warm Up
Two contrasting sequences
Each finalist will then perform their prepared dance, which must be no longer than 1min 30secs.

SENIOR CLASS
Free Warm Up
Two contrasting sequences
Each finalist will then perform their prepared Dance, which must be no longer than 2 mins.

PREMIER CLASS
Free Warm Up
Two contrasting sequences
Each finalist will then perform their prepared Dance, which must be no longer than 2 mins.