Competition Details
The Tap Faculty are delighted to once again be running their Bursary Awards selection Event online in 2021. The competition is divided into two sections:
Junior competitors, aged 11 - 14 (on 1 September 2021)
Senior competitors, aged 15 - 18 (on 1 September 2021)
Both Junior and Senior entrants will enter one Tap solo, up to two minutes in length.
Teachers can enter a maximum of three students per category and teachers are permitted to use the same solos for up to three competitors in the same category.
Videos of these solos will be adjudicated by our panel, after which a Junior and Senior Competitor will be selected to represent the Tap Faculty at the Theatre Bursary Awards 2022. A reserve from both categories will also be selected in the case that either of the winning representatives is unable to perform.
This year we will be awarding prizes to the winners and reserves in both categories, plus the teacher of the winning entry in both categories will also receive a prize. The prizes have been supplied from our sponsors Dance Direct and International Dance Supplies. Scroll down to read more.
A trophy will be awarded to the winning competitor in each age group and all participants will receive a certificate of participation by email.
Entries are now open.
Video submissions must be uploaded by midnight on Monday 16 November 2021.
You will receive Dropbox links in your purchase confirmation email where you can upload your entry videos.

Winners will be announced on Friday 17 December 2021.
Results will be announced via video showreel, which will be shared via our Tap Dance Faculty Facebook group and our website.
Enter now
Entry tickets cost £15
Entry Criteria
The competition is open to all teachers worldwide.
Junior Participants:
Junior participants must be aged 11 - 14 years old on 1 September 2021.
Senior Participants:
Senior participants must be aged 15 - 18 years old on 1 September 2021.
Both Junior and Senior participants need to enter one Tap dance solo, up to 2 minutes duration. They must be studying our Tap Dance Syllabus.
What to Wear:
Either class wear or costume may be worn.
Video Entries:
Video entries must be submitted by a Society Teacher and not parents/guardians.
Competitors bodies and feet must be clearly visible on the recording throughout.
Video submissions should have been uploaded by 16 November 2021. No late entries will be accepted.
Sponsors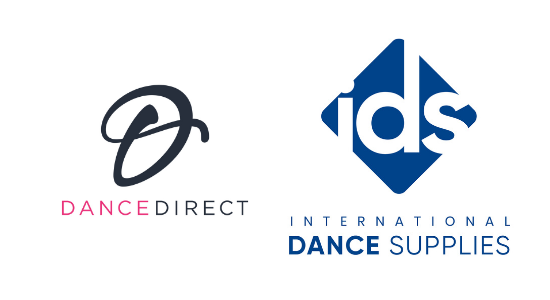 We are thrilled to welcome Dance Direct and International Dance Supplies (IDS) as sponsors of the Tap Dance Bursary Awards Selection Event 2021.
Dance Direct will be offering credit on their website to spend on 'Plume Dancewear' for competition winners, runners up and any special commendations.
IDS will be providing £50 account credit to the winning teacher of the Junior and Senior dancer, plus £100 of Plume Dancewear of their choice.
A special thanks to both Dance Direct and IDS for this generous support.
Video Guidance
Upon submission of the entry fee, there will be a Dropbox link at the bottom of the Eventbrite PDF ticket, where teachers can upload their competitor's videos securely.
It is of paramount importance that the video is of good visual quality, the music can be heard and the beating must be audible throughout.
Videos of poor quality may affect the result of entries.
Films recorded by a family member are acceptable, but these must be given to a teacher for them to submit the entry. Videos must be submitted by up to date Society teachers ONLY.
Video submissions must be clearly labelled as below:
Junior-CandidateName-TeacherMembershipNumber
Senior-CandidateName-TeacherMembershipNumber
Health and Safety
Safe dance practice / Floor craft is paramount.
Teachers should ensure their competitors are fully warmed up beforehand and perform the dances in a safe manner, which will not cause injury, ensuring the area chosen to dance is suitable and clear from any obstructions.
For safeguarding and security reasons it is preferable that teachers use a recording device with (preferably password protected) a memory card.
Footage should be uploaded immediately to the secure Dropbox link provided by the Society. Once the footage is transferred, this should be deleted from your device and not stored.
Terms and Conditions
Anyone competing in this online event does so at their own risk. The Imperial Society of Teachers of Dancing will not accept any responsibility for any injury howsoever caused.
Principals and Teachers – Please ensure all teachers involved in preparing pupils for the competition, are fully aware and understand the competition rules.
The Adjudicators' decision is final and no correspondence regarding their decision will be permitted.
The data received on the entry form will be kept securely and used for the purposes of administrating this online event and the future Theatre Bursary Awards. After a reasonable time, this will be destroyed. No data will be shared with any person or group outside the Imperial Society of Teachers of Dancing.
When ticket booking closes a media consent form will be circulated to those who have booked tickets. Written consent must be obtained for competitors from parents/carers/guardians before submitting video/s.
By entering the competitor's video, you have agreed on the competitor's behalf, that if they are selected as a winner or for any commendation, their name and footage of them dancing, may be used by the Society for media and marketing purposes.
Video footage may be kept and used by the Society for promotional purposes for up to 2 years.
No refunds are payable once an entry has been made and payment received*.
Upon submission of your application on the competitor's behalf you are agreeing to the criteria set above and you agree to adhere to health and safety regulations and the competitor rules.
*The competition relies on a certain number of entries being received. If insufficient entries are received the competition may not be viable and in this case, entry fees will be returned. Competitors must be made aware of this by their teacher in advance. If the competition cannot take place teachers will be advised by email.