Theatre Congress 2013
Date:
Sunday 1 Dec 2013
Venue:
Sadler's Wells Theatre, Rosebery Avenue, London EC1R 4TN
Country:
United Kingdom
Faculty:
Cecchetti Classical Ballet, Tap Dance, National, Modern Theatre, Imperial Classical Ballet, Classical Indian Dance, Classical Greek

Event summary:
A full day of demonstrations and workshops for students and teachers at Sadler's Wells with special guest lecturers.
Event details: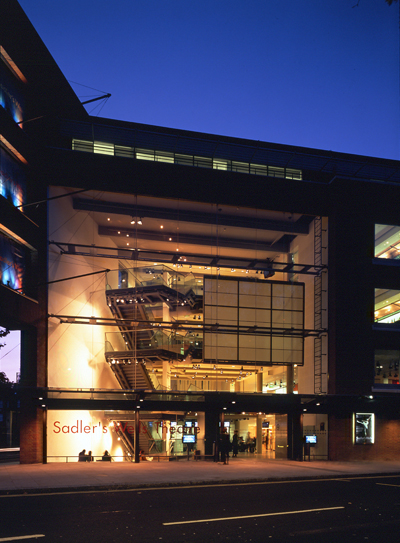 The ISTD's Theatre Congress is always an action-packed day of dance and this year promises to be another exhilarating event with two different programmes for students and teachers, to be held at Sadler's Wells, Rosebery Avenue, London EC1R 4TN.
Classes and demonstrations include Jazz, Bollywood, Hip-Hop, Contemporary, Imperial and Cecchetti Classical Ballet. Lecturers will include Alan Burkitt, Anne Donnelly, Carrie-Anne Ingrouille, Hope Keelan, Mandy Montanez and Kalabhavan Nice. The event will also be attended by special guest and ISTD Grand Council member, Robert Cohan, and will conclude with a showcase featuring a variety of performers including Lauretta Summerscales and Max Westwell.
We are delighted this year to be supported by International Dance Supplies (IDS).
Programme – Teachers' Course
Classes will take place in the Lilian Baylis Studio Theatre.
10:30 – 11:30 ISTD Grade 5 Tap demonstration
11:30 – 12:30 Jazz master class (performed by invited students)
12:30 – 13:30 Break (light refreshments will be served on the mezzanine)
13:30 – 14:45 Classical Ballet Masterclass for Imperial and Cecchetti Scholars at Grade 4/5 level
15:00 – 15:15 Presentation of awards
15:30 Showcase including contributions by the Theatre Faculties, ISTD award winning dancers, Bollywood, Chinese Classical Dance, performance by Alan Burkitt, and performance by Lauretta Summerscales and Max Westwell.
Programme – Students' Course
Students must be 14 years or over and working at Intermediate standard in at least one genre. Classes will take place in the Ashton Studio.
10:15 – 11:15 Hip-Hop class
11:30 – 12:30 Bollywood class
12:30 – 13:15 Break
13:15 – 14:15 Audition Technique
14:30 – 15:45 Contemporary class
16:00 – 17:00 Ballet class
Registration for both the teacher and student programmes commences at 9.30am. Food and drink is available for purchase at the Sadler's Wells cafe, which will be open from 9.30am to 4.00pm.
How to Book
Advanced booking is essential and places will be allocated on a first-come, first-served basis. Book by 31st October and take advantage of an early bird offer of £25. From 1st November places can be booked at £30 per person. Both ISTD members and non-members are welcome.
Please click here to download Theatre Congress (Students) Booking form.
Please click here to download Theatre Congress (Teachers) Booking form.
Please submit the completed Booking forms to Education & Training Department on 020 7247 8309 (fax) or post to the ISTD HQ.
Alternatively please contact the Education & Training Department on +44 (0)20 7377 1577 (option 3) or email edugeneralassistant@istd.org.
---
Read about what happened at the 2012 Congress in Southampton...