News from Around the Globe - July 2014
Examination Dates for 2015
The examination tour dates for examinations in 2015 are now available and online – please see the list of tours planned for your country here.
---
Dancesport in Barbados
Returning to Barbados after 10 years was a most positive experience and the standard of dancing and quantity of people choosing to take up ballroom and Latin American dancing was most encouraging. All credit must go to Livy and Betty Alleyne who have worked tirelessly to provide the opportunity for all ages and abilities to enjoy dancesport. In the time since my last visit to this beautiful country many of the younger generation have taken up dancing and a healthy competitive spirit, which the West Indies is known for is now quite clearly visible, hence the increased standard.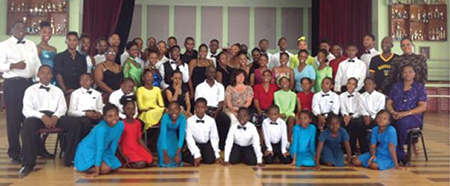 It was also very evident how much pleasure and friendship is also being created by this dance form shared by both young and old alike.
All in all a most pleasurable examining experience, I look forward to this country's future on the world stage.
Julie Tomkins
---
A visit to Japan
Whoever said the life of an examiner was glamorous? After a gruelling 28 hour journey I arrived in Japan. Unfortunately my luggage didn't so I spent the first two days in Asia in my travelling clothes. This wasn't the way I expected my first trip to Japan to go. I am very grateful to one of the mums from the dance school who conducted a six hour round trip to collect my case, which had finally made its way to Japan!
I could now begin to enjoy my time in such a beautiful country. I was in awe of the scenery and the beautiful cherry blossom that was in evidence everywhere. I was fortunate to be taken on my day off to Kyoto, which was the former imperial capital of Japan. What an amazing piece of culture, and how lucky am I to have seen it?
My trip was to examine for Lisa Maria Johannsen-Sawamura, who is the Principal of the Lisa Maria British Ballet Arts dance school in Matsusaka. Lisa's husband Rui collected me from the airport and looked after me for the whole week I was there. Matsusaka is a non English speaking town, and Rui was my host, guide and translator throughout the whole trip, even during the exams where he was the CD operator, for which I was very grateful.
Lisa Maria British Ballet Arts is the first ISTD school to be set up in Japan and was established five years ago and this was their fourth exam session. Lisa is an inspiration to all her pupils and strives to fly the ISTD flag, even though most of the dance styles she teaches are not traditionally learnt by the children in Japan.
The children were immaculately groomed, incredibly polite and humble and very well prepared for every exam. I examined modern theatre, tap and national and the ages ranged from 5 – 19 years. Every child had rehearsed how to say good morning, good afternoon and thank you in English, as well as my complicated name! The children who took the national exams had all prepared a project, written in both Japanese and English – not an easy task but beautifully done.
Whilst there I was fortunate enough to spend some time with New Zealand examiner Gwenda Britten, who was examining Imperial ballet for the same school. We had some very interesting meals where I learnt to use chopsticks quite well. Lisa's mum arrived the day after me and we became buddies in the evening, but she insisted on carrying her fork with her for every meal much to Lisa and Rui's amusement.
I thoroughly enjoyed my flying visit to Japan and hope to return one day. I wish Lisa, Rui and all at the Lisa Maria British Ballet Arts every success for the future.
Cathi Conroy-Jones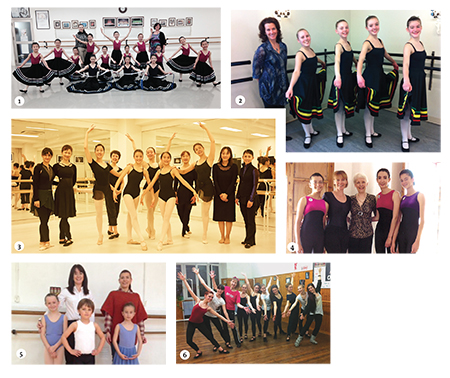 Picture 1: National candidates in Matsusaka, Japan with teacher Lisa Maria Johannsen-Sawamura and examiner Cathi Conroy-Jones
Picture 2: Sheahan Keinick and students from Crossings Dance following examinations in Calgary, Canada
Picture 3: Intermediate pupils with teachers in Tokyo
Picture 4:Teacher Nicola Bhatt from Vera, Almeria, Spain with tap candidates and examiner Virginia Wilkinson
Picture 5: Examiner Lisa Aldridge with Carmen Crespo Romero and her pupils in Torremolinos, Spain
Picture 6: Pupils of Paula Posa with lecturer Helen Green