ISTD2 Dance Studio and Meeting Room Hire
Looking for rehearsal, dance class or meeting room space?
Look no further...
ISTD2 is a modern dance studio space, located in central London in the lively Hoxton neighbourhood close to King's Cross, Euston and Liverpool Street train and tube stations.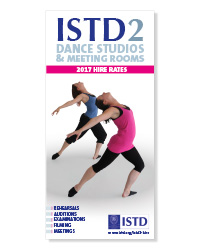 We offer excellent hospitality, meeting room and corporate facilities as well as three fully-equipped, air conditioned, light and airy dance studios, perfect for examinations, rehearsals, classes and performances!
Popular with individuals and organisations looking for first class facilities, our studios have been featured on TV shows Strictly Come Dancing and The X-Factor.
Download an ISTD2 Dance Studios leaflet
View studio and meeting room hire rates
---
Dance Studios
Our fully equipped studios can be used for a multitude of purposes from rehearsals to examinations, performances and receptions to photography and filming. The basement and ground floor studios have a piano available as well.
Ground Floor & Basement Studios
Two fully air-conditioned light and airy studios with Harlequin flooring, mirrors and barres plus waiting areas, changing rooms, showers, toilet facilities and kitchenettes.
See a panoramic view of the ground floor studio.

First Floor Studio
The first floor studio provides Ballett barres (which cannot be removed) and the wooden flooring makes it ideal for Modern Ballroom and Latin American dancing as well.
A waiting area and kitchen are also available and chairs and sound equipment can be provided on request.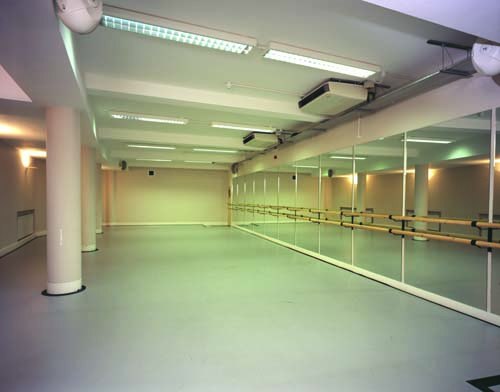 Basement Studio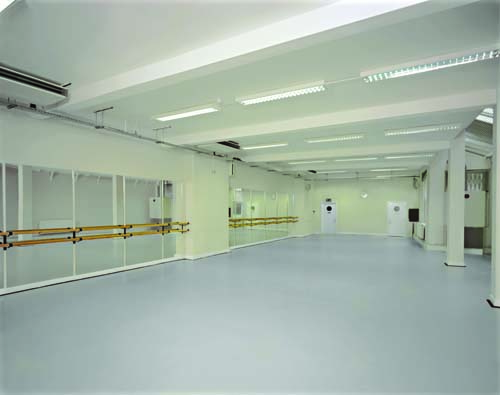 Ground Floor Studio

First Floor Studio
Studio Measurements
Basement: 7.2m wide x 16.1m long (3m high) | 106m2/1136 sq ft
Ground Floor: 9.4m wide x 20m long (3.4m high) | 161m2/1731 sq ft
First Floor: 7.2m wide x 18.3m long (2.9m high) | 127m2/1367 sq ft
View studio and meeting room hire rates
---
Meeting Rooms
From interviews to board meetings, our fully equipped meeting room spaces can provide a cost effective meeting environment for any purpose.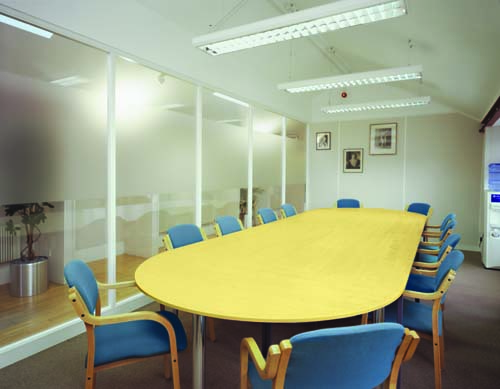 Conference Room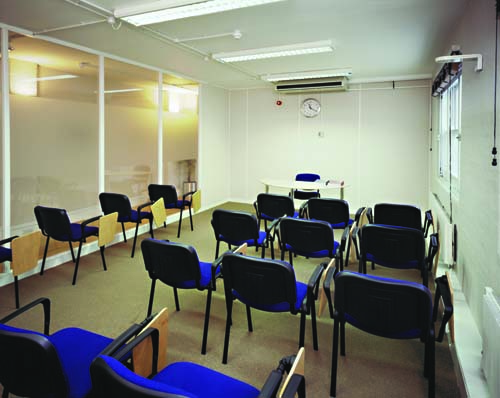 Lecture Room
Across two floors, we offer a lecture room and two meeting rooms plus waiting areas, kitchenettes and toilet facilities. We also provide presentation, IT and wireless internet and photocopying facilities.
Meeting Room and Lecture Room Measurements
Meeting Room 'A' - 7m x 3.5m (16 people capacity)
Meeting Room 'B' - 7.5m x 3.5m (12 people capacity)
Lecture Room - 7m x 4m (20 people capacity)
View studio and meeting room hire rates
---
Contact
To book a studio or meeting room, or for further information on facilities, please use the following contact details:
Tel: +44 (0)20 7655 8801
Fax: +44 (0)20 7739 4760
Email: reception.istd2@istd.org