Ballet star Natalia Osipova to appear in 'The Mother' A new work from Arthur Pita

8 November 2018
Based on Hans Christian Andersen's 'The Story of the Mother', this thrilling dance adaptation premieres in Edinburgh Friday 21st – Saturday 22nd December 2018
As a young single mother sets out to save her child, she must face impossible trials and cross the line between dreams, reality and life and death itself. Will she succumb to the forces of evil, or will the power of motherhood prevail?
The Mother is a compelling, instinctive story about motherhood. With an original score by Frank Moon and Dave Price, design by Yann Seabra and lighting by David Plater, this avant-garde new piece conjures a dangerous, kaleidoscopic world, combining narrative dance and drama.

Former principal of the Bolshoi Ballet and The Royal Ballet and, according to The Telegraph, 'one of the twelve greatest ballerinas of all time', Natalia Osipova takes the lead alongside the multi-award winning Jonathan Goddard (Critics' Circle National Dance Award for Best Male Dancer). Their impeccable technique and unique dramatic presence is harnessed by the director and choreographer Arthur Pita, "the David Lynch of Dance" (The Guardian), whose credits include 5 stars critically acclaimed The Metamorphosis, The Little Match Girl and Salome.
Natalia Osipova, one of the ballet's biggest stars...dazzling audiences with her superlative technique, athleticism and bravura (Financial Times).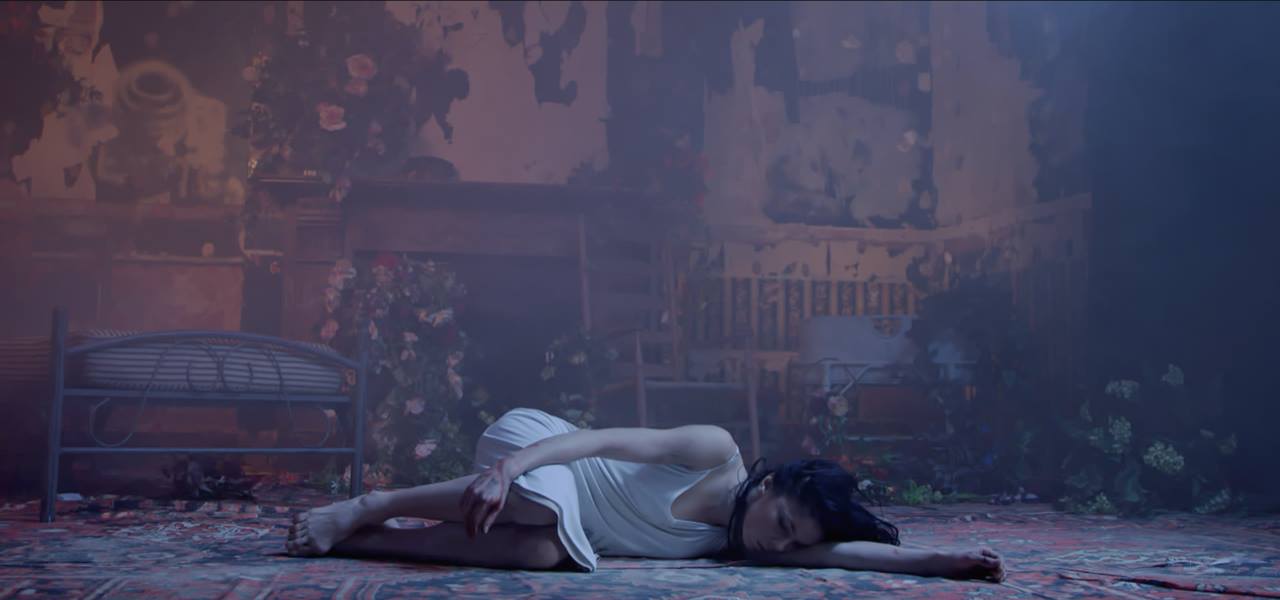 Director and choreographer, Arthur Pita comments, "It's a dark tale which grabs you powerfully. To me, Natalia is at her best when she is fully lost in her character on stage. Natalia is a very instinctive performer, she does not hold back and allows herself to be fully possessed by the character she is portraying. I am thrilled to explore this wonderfully poignant story. There is something so powerful about motherhood, and the extremes a mother will go to which resonate in all of us - themes which are so personal, yet also universal."

Producer Alexandrina Markvo comments, "Natalia Osipova is one of the greatest ballet stars of our time, it is a privilege for me to work with her. She always strives to expand her horizons, exploring her talent across different dimensions. Contemporary dance is one of them. I love the narrative dance dramas, which choreographer Arthur Pita is famous for, and I was happy to give the two big artists an opportunity to work together again. The Mother, created by an amazing team of stars, relays the eternal theme of motherhood and mystery of life."

The Mother is presented by London-based company Bird&Carrot Productions, founded by Alexandrina Markvo (previous projects include: Brodsky/Baryshnikov, starring legendary dancer Mikhail Baryshnikov; Inside Pussy Riot, an immersive theatre piece at Saatchi Gallery and Teodor Currentzis & Musica Aeterna at Cadogan Hall). Bird&Carrot Productions is an international creative force presenting and producing new theatre, dance, music and visual art events. Bird&Carrot Productions supports the work of the most influential world-leading artists and intellectuals, as well as those just starting out on their creative journeys.

Natalia Osipova will also star in a short film, The Mother, directed by Emmanuel G. Cuesta, which will be created and released this autumn.
Performance Dates: Friday 21st – Saturday 22nd December 2018, 7.30pm
Location: Pentland Theatre, Pleasance at EICC, 150 Morrison Street, Edinburgh EH3 8EE
Box Office Tickets are available from www.pleasance.co.uk or 020 7619 6868, from £20.00
Facebook: TheMotherEICC
Twitter: @TheMotherEICC
Instagram: TheMotherEICC
Director/Choreographer: Arthur Pita, Producer: Bird & Carrot Productions, Original Music: Frank Moon and Dave Price, Dramaturge: Anna Rulevskaya, Set Designer: Yann Searba, Lighting Designer: David Plater
Pleasance Theatre Trust
As a registered charity in Scotland, England and Wales, the Pleasance Theatre Trust aim to create a compelling platform to discover, nurture and support fresh artistic talent from across the globe.
The Pleasance Theatre Trust is a not for profit organisation that has operated a number of venues at the Edinburgh Festival Fringe since 1985. In 1995, The Trust opened Pleasance London, housing three stages and presenting some of London's most exciting new and contemporary theatre, dance and comedy. The Charity now hosts the largest programme on the Festival Fringe. In 2018, The Pleasance presented 270 shows to an audience of over 550,000 people.