Cecchetti Southern Area Awards 2019

11 September 2019
An adjudicator's perspective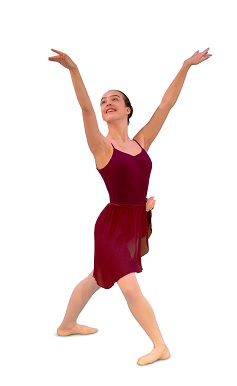 St Patrick's Day dawned bright and sunny and so it was a very pleasant drive down to the South Coast where I was to adjudicate the Cecchetti Southern Area Awards. The little Barn Theatre in Southwick is an ideal intimate space for this competition, which is structured particularly for the once-a-week child, as it is friendly and uncomplicated.
I have not been to the competition for a few years and, although entry numbers were lower this year, I thought the standard has improved considerably. The choreography of the work was appropriately levelled, and gave the dancers the opportunity to remember their technique yet, on the whole, show their enjoyment and enthusiasm. Every dancer did their very best and presented me with a difficult task. They are all to be congratulated and their certificates were well deserved. There were a couple of memory issues from one or two dancers but I applaud them for coming back onstage and performing with more confidence the second time.
This was a smoothly run and happy event and the organisers Penny Walker and Mechele Lefkaridi and the splendid team of on-stage presenters and backstage helpers are to be congratulated. I extend my sincere thanks to them for my invitation and for their kind hospitality to my husband and me. I enjoyed the day immensely. Also, on their behalf, I thank the teachers and parents for presenting the dancers so immaculately, and to Liz Hewson for her accompaniment throughout the day.
Elisabeth Swan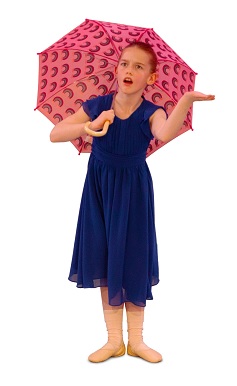 COMPETITION WINNERS WERE AS FOLLOWS:
Junior winner: Celia Jones (Teacher: Amy Heather)
Wendy Gandolfi Cup: Makita Walter (Teacher: Glynis Hall)
Lower Middle winner: Georgia Hinton (Teacher: Hayley Cheneler)
Vacani Award: Tamsin Tullett (Teacher: Hayley Cheneler)
Upper Middle winner: Poppy Tidey (Teacher: Mechele Lefkaridi & Amy Heather)
Molly Caulder Shield: Bella Scriven (Teacher: Mechele Lefkaridi & Amy Heather)
Senior winner: Emily Gardiner (Teacher: Hayley Cheneler)