Imperial Classical Ballet Junior Awards 2018

10 February 2019
A short round up and selection of images from the 2018 Awards
These Awards took place at The Venue, Milton Keynes on 28th October 2018. It was a busy day with 45 schools taking part. Four classes for Grade 1/CE1 and the final took place in the morning with three classes of Grade 2/CE2 and the final following in the afternoon. Joanne Evans and Alison Avis taught lovely classes, allowing the children to relax and enjoy the experience. Kate Dickson, always a pleasure to listen to, accompanied throughout the day.
A big thank you to all involved with the organisation and adjudication.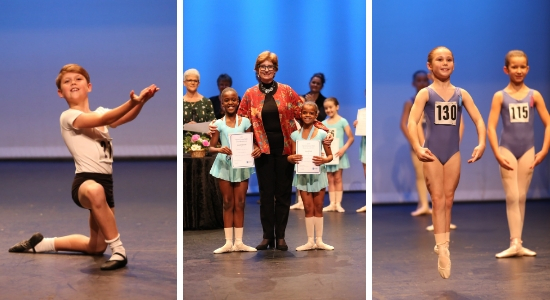 Learn more about the Imperial Classical Ballet Faculty online here.