Leading UK Dance Company to Open International Contemporary Dance Festival

16 January 2018
The Schrit_tmacher Dance Festival is now in its 23rd year and the UK based, 2Faced Dance Company, will open the 2018 festival this February. An extensive programme of fascinating choreography from around the world, taking place in Aachen, Germany and Heerlen, Netherlands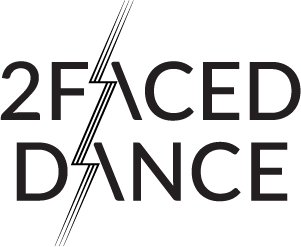 LEADING UK CONTEMPORARY DANCE COMPANY TO OPEN RENOWNED INTERNATIONAL CONTEMPORARY DANCE FESTIVAL
Under the Directorship of leading choreographer, Tamsin Fitzgerald, acclaimed male dance company, 2Faced Dance, are set to open this year's prestigious schrit_tmacher dance festival in Aachen, Germany.
Performing their triple-bill, RUN, the company will take to the stage six times between Tuesday 20 and Saturday 24 February. Other companies performing during the festival include; Netherlands Dance Theatre 1, Michael Clark Company, Hofesh Shechter Company, Pheonix Dance Theatre and RUBBERBANDance.
Talking of the company's forthcoming performances in Aachen, Fitzgerald has said; "We are delighted to have the opportunity to open the schrit_tmacher dance festival in Aachen. We feel honoured to be on the same bill as some exceptional companies and artists including Michael Clark and NDT1. This opportunity demonstrates just how far we have grown as a company and how important it is to have female voices being heard and seen on large international stages. It is the first time 2Faced Dance has performed in Germany and we cannot wait to share our work in Europe."
RUN, which has previously toured to 24 venues across the UK and internationally, features three exciting commissions: From Above by Tamsin Fitzgerald; Fallen Angels by Lenka Vagnerová; and The Other by Rebecca Evans. Each piece looks at notions of fear and our responses to fear - do we fight, or take flight?
Last year, over 16,000 people attended the schrit_tmacher dance festival in Heerlen, Aachen, and Eupen. The 2018 edition promises, once again, an exciting mix of modern dance with participants from all over the world.
2Faced Dance Company is an Arts Council England National Portfolio Organisation.
//ENDS
For media inquiries please contact:
Lisa Sullivan, Company & Marketing Manager
manager@2faceddance.co.uk | 01432 276807
Twitter: @2Faceddance // Facebook: www.facebook.com/2faceddance
More information and booking for schrit_tmacher dance festival can be found online at www.schrittmacherfestival.de
For trailer of RUN by 2Faced Dance Company please click here
For a full selection of production photography from RUN by 2Faced Dance Company please click here
2Faced Dance Company is based in the stunning rural town of Hereford. Under the helm of artistic director and choreographer Tamsin Fitzgerald, the award-winning, international dance company produces innovative, accomplished and aspirational artistic performances alongside an ambitious participation programme and captivating community dance initiatives that truly reflect the landscape in which they are based. This allows the company to tell new and original stories, generating distinctive new work, whilst striving to stay relevant to their audiences. 2Faced Dance tours extensively across the UK and internationally and aims to work with cutting edge and culturally diverse designers, venues, organisations, and individuals. The company supports and mentors local artists whilst advocating on behalf of the wider dance industry by challenging and inspiring different sectors of society.
Tamsin Fitzgerald trained at Northern School of Contemporary Dance and founded 2Faced Dance Company in 1999. As Artistic Director of 2Faced Dance, Tamsin has been creating and touring works nationally and internationally to much critical acclaim, including State of Matter, Still Breathing, Third, 7.0, In the Dust, Out of His Skin, Two Old Men, Lucid Grounds as part of Dreaming in Code, KAPOW, From Above as part of RUN, What The Moon Saw and Moon. Commissions for Tamsin include: Soap The Show (world tour) for Chameleon Berlin, MTV Awards, Watch This Space with Hofesch Shechter for IDFB (2008), Wings of Desire with Circa for IDFB (2012), GLOW Festival, The Rock for MOKO Dance, Shipley Festival and the critically-acclaimed and audience favourite CUBES for Birmingham Weekender 2015 and IDFB 2016.
Tamsin is a Rayne Choreographic Fellow, which led to her working with Australian Dance Theatre, The Ballet Boyz and St.Giles Trust, a homeless charity. Tamsin was awarded the Jerwood Choreographic Research Prize for a new immersive, outdoor dance and circus experience, The Pod, due to premier in 2019. Tamsin has choreographed and taught at The Place, NSCD, The Centre for Advanced Training in Birmingham (DanceXchange) and led major educational initiatives internationally in Norway, Bulgaria, and Brazil. She has also been the figurehead and leader of The BENCH, a ground-breaking programme aimed at established female choreographers in the UK and Internationally.
Rebecca Evans is happy to be among the insane and enjoys the blissful insanity that dancing brings! Rebecca has worked with Marc Brew Company, Ffin Dance and IJAD Dance Company. She was part of Wayne McGregor's DanceLines 2011, and in 2012 spent time in Korea teaching, learning and working with Korean National Contemporary Dance Company. In 2013, Rebecca created Pell Ensemble, an ever-changing cast of artistic individuals coming together to create, explore and experiment with dance, art, and technology.
Lenka Vagnerová is a leading European female choreographer based in Prague, Czech Republic. Known for her creations with her Lenka Vagnerová Company, she has created works and toured internationally with her sculptured choreography that explores the physical capabilities and boundaries of man's body. Awards and nominations include Herald Angel Award- Edinburgh Fringe Festival 2014; Total Theatre Award Nomination Edinburgh Fringe Festival 2014; Dance Piece of the Year and Dancer of the Year 2014 – Festival Czech Dance Platform.
Arts Council England champions, develops, and invests in artistic and cultural experiences that enrich people's lives. We support a range of activities across the arts, museums and libraries – from theatre to digital art, reading to dance, music to literature, and crafts to collections. Great art and culture inspires us, brings us together and teaches us about ourselves and the world around us. In short, it makes life better. Between 2015 and 2018, we plan to invest £1.1 billion of public money from government and an estimated £700 million from the National Lottery to help create these experiences for as many people as possible across the country. www.artscouncil.org.uk