Siobhan Davies Dance - NEXT CHOREOGRAPHY 2019/20

20 September 2019
Next Choreography is a course for choreographically curious young people aged 16-24 years.
Through weekly sessions, participants look within and beyond dance to the different choreographic processes used by artists making work across artistic disciplines. Working with a professional choreographer, Alexandrina Hemsley, participants try out, test and play with ways of making choreography.
"Look at yourself, and the skills that you have, look at the other people in the room and other talents apart from the obvious ones. You've got a room full of ingredients you can pick out and develop." - Siobhan Davies, Ideas Mag
Siobhan Davies Dance support participants to develop choreographic ideas and experiment, informed by their own interests. Next Choreography participants attend events and performances, meet guest artists and develop ideas in the studio. Participants make their own work to share at Siobhan Davies Studios in July 2020.
Interested in Joining?
The Next Choreography course will run on Thursday evenings from January - July 2020 (within term time). Applications open Tuesday 1st October and close Sunday 1st December 2019.
The course fee is £400, with limited bursaries available. Shortlisted applicants will be invited to attend a selection workshop on Monday 9th December.
Learn more and download an application form here.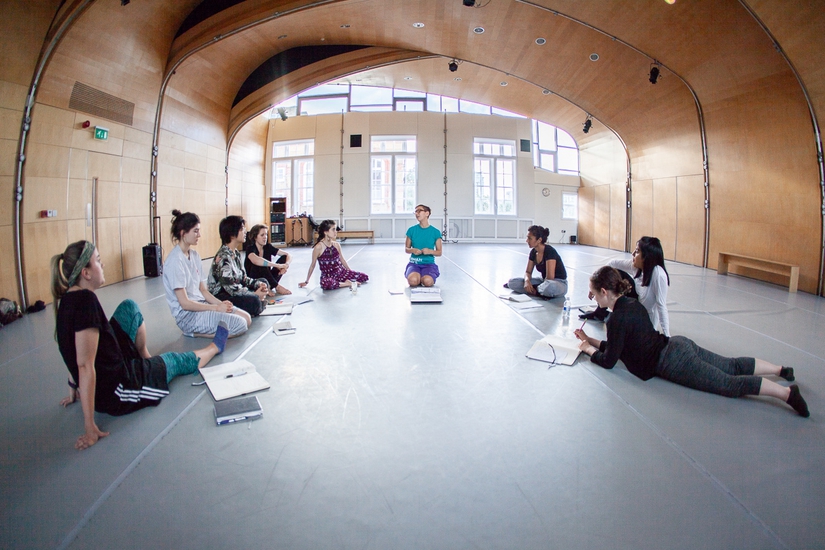 FREE Next Choreography Taster Session
Join Siobhan Davies Dance on Thursday 24th October, 6.30 - 8.30 pm for an insight into the Next Choreography Course.
This workshop will give you a taste of the activities and tasks you might encounter within Next Choreography, facilitated by choreographer Alexandrina Hemsley. Working alongside other curious and creative young people, with time to ask questions, this is a chance to get to know Siobhan Davies Dance and work out if you'd like to apply to join Next Choreography 2019/20.
To book your free place on this Taster Workshop, please email contact@siobhandavies.com or call 0207 091 9650.