2Faced Dance Company commissioned to create site-specific work in China

20 February 2019
Leading contemporary dance company, 2Faced Dance (Herefordshire, UK) will create a bespoke, site-specific work as part of the opening exhibition at the UCCA Dune Art Museum on the Aranya Gold Coast in Qinhuangdao this March.
From October 2018 to April 2019, Ullens Contemporary Center for Art (UCCA) presents After Nature, the inaugural exhibition at the UCCA Dune Art Museum, the newest addition to UCCA's growing portfolio of projects.
Artistic Director and Choreographer, Tamsin Fitzgerald, will lead the project by 2Faced Dance Company entitled The Human Footprint. The piece will act as a response to the current exhibition and will address plastic consumption, ocean currents, shifting weather patterns, sand dunes and succession and human activity.
Emerging from the sand, 20 dancers will take an extraordinary journey that explores our current and future relationship with nature. The Human Footprint, through mass movement, solo installations and journeys of self-discovery will enable the audience to reflect and question their own role in nature, capturing each audience members defining moment through photography and film, leaving a lasting legacy for future generations to explore.
The Human Footprint will see professional dancers from 2Faced Dance work alongside local citizens to create a breathtaking performance and film.
Talking about the commission, Fitzgerald has said:
"It's a real honor to be commissioned to create a new piece of work that can affect change internationally. We are delighted to be representing Herefordshire and the UK whilst in China. As a company, we have been working hard to develop a strong global community, and following on from our sell-out tour to Hong Kong last year this latest commission will see us back in Asia".
The commission, offered by Aranya, followed a scoping visit by the company to China in 2018. Fitzgerald, a recipient of the Artists' International Development Fund from Arts Council England and British Council travelled to Beijing and Shanghai with Executive Director Ian Abbott with the sole aim of developing partnerships across China.
Yangzi, UCCA Curator and Head of the Public Practice Department has said:
"UCCA's Public Practice Department is pleased to work with 2Faced Dance Company to present "The Human Footprint" at UCCA Dune as a part of our continued commitment to collaborations with artists from abroad".
2Faced Dance Company, who will commence their 20th Anniversary celebrations later this year, continue to tour the UK with works including What The Moon Saw and MOON whilst also returning with The BENCH later this year and working with new choreographers including Alleyne Dance and Xie Xin of Xie Xin Dance Theatre.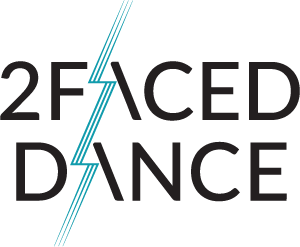 2Faced Dance Company is based in the stunning rural city of Hereford. Under the helm of artistic director and choreographer Tamsin Fitzgerald, the award-winning, international dance company produces innovative, accomplished and aspirational artistic performances alongside an ambitious participation programme and captivating community dance initiatives that truly reflect the landscape in which they are based. This allows the company to tell new and original stories, generating distinctive new work, whilst striving to stay relevant to their audiences. 2Faced Dance tours extensively across the UK and internationally and aims to work with cutting edge and culturally diverse collaborators, venues, organisations and individuals. The company supports and mentors local artists whilst advocating on behalf of the wider dance industry by challenging and inspiring different sectors of society. 2Faced Dance is a registered charity and is supported using public funding by Arts Council England.
Twitter: @2Faceddance // Facebook: facebook.com/2faceddance // Instagram: @2Faceddance
Tamsin Fitzgerald trained at Northern School of Contemporary Dance and founded 2Faced Dance Company in 1999. As Artistic Director of 2Faced Dance, Tamsin has been creating and touring works nationally and internationally to much critical acclaim, including State of Matter, Still Breathing, 7.0, In the Dust, Out of His Skin, Lucid Grounds, From Above, What The Moon Saw, Two Old Men, KAPOW and MOON. Commissions for Tamsin include: Soap The Show (world tour) for Chameleon Berlin, MTV Awards, Watch This Space with Hofesh Shechter for IDFB, Wings of Desire with Circa for IDFB, GLOW Festival, The Rock for MOKO Dance, CUBES for The Birmingham Weekender 2015, Evaporated People for EDGE 2018 and Everything We Left Unsaid for NSCD 2018.
Tamsin is a Clore Fellow, Rayne Choreographic Fellow and was awarded the Jerwood Choreographic Research Prize in 2013. Tamsin has choreographed and taught at The Place, NSCD, The Centre for Advanced Training in Birmingham as well as leading on major educational initiatives internationally in Norway, Bulgaria, India and Brazil.

UCCA Dune is an art museum buried under a sand dune by the Bohai Sea in Beidaihe, 300 kilometers east of Beijing. Designed by OPEN Architecture, its galleries unfold over a series of cell-like spaces that evoke caves. Some are naturally lit from above, while others open out onto the beach. As a branch of UCCA, China's leading independent institution of contemporary art, it presents rotating exhibitions in dialogue with its particular site and space. UCCA Dune is built and supported by UCCA strategic partner Aranya, and located within the Aranya Gold Coast Community.