Connections

19 June 2013
A performance in London Ontario brings back memories for Pam Eddleston
I am fascinated by the wonderful intricate spider's web connections we make as we dance through life and, as teachers, we have thousands of delicate, yet strong strands reaching around the world many times.
I recently attended a dance concert last night held at the historic Grand Theatre in London Ontario, not really sure what the show was about as there had been little information in the advertising. Leafing through the programme, a photo and name jumped out at me: Fanny Ghorayeb. Search back into the past, how do I know Fanny? She is listed in the programme as one of the choreographers of Dance Legends, the show that was about to begin. Of course! When I first came to Canada in 1974, I regularly attended contemporary dance classes in Toronto, such as Toronto Dance Theatre (Graham technique), Dance Makers (Limon technique) and open classes at the Dance Centre wherever and whenever I could. During the early 1980s I became a regular dancer in Fanny's classes. She was working closely with Juan Antonio, a seasoned professional dancer with whom she co-founded a small company called Confidanse. I loved their classes and found an immediate rapport with the flow of movement.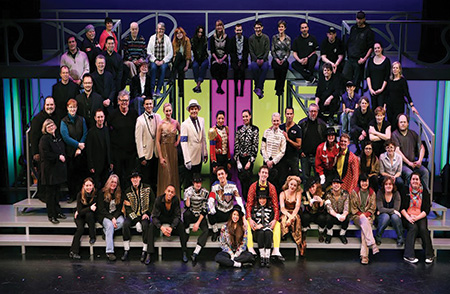 Juan Antonio had enjoyed a distinguished career. He was closely associated with the work of Louis Falco. After his debut as a dancer in Mexico, Juan went on to guest with The Jose Limon Company, Netherlands Dance Company and companies of many of the pioneers who developed and shaped modern dance: Anna Sokolow, Pearl Lang, Glen Tetley and Carmen de Lavallade.
It is no surprise that I felt an affinity with the quality and integrity of the movement. Having had a Modern Theatre dance background with its varied influences of Contemporary techniques, there was a natural sense of knowing of fall and recover, suspend, swing and the beautiful fusion of Jazz and classical techniques.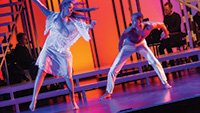 During this time I attended Lilleshall, the venue for the ISTD Summer School, to work for my Fellowship and while there Mary Archbutt asked me if I would give an open class to the students for a change of pace. I was honoured and terribly nervous but worked late into the night to prepare something based on the work I was doing with Fanny. "They will never like this," I thought! Unknown to me then and for many years, there were two students in that class who really loved the movement flow and wanted more: Tereza Theodoulou and Katie Morea. What beautiful work they have produced for us through all these years. As teachers we never know who and how many people we influence in small ways. I was so proud to watch Fanny's lovely interpretation of Alvin Ailey's choreography and to know that I held a strand of the web she had woven so many years ago and attached to my heart.
Pam Eddleston