Focus on Youth: Shaping the Future of Dance. Spotlight on the Ombetja Yehinga Organisation

27 March 2012
Claire Crowley and her work at the Ombetja Yehinga Organisation in Namibia
For 14 months from October 2010, Claire Crowley joined the team at the Ombetja Yehinga Organisation (OYO) in Namibia to help build the capacity of the organisation for sustainable income generation. Before heading out to Windhoek in October, Claire was Deputy Director at Dance UK, Executive Director at Springs Dance Company, and a freelance dance artist for English National Ballet's Department of Learning.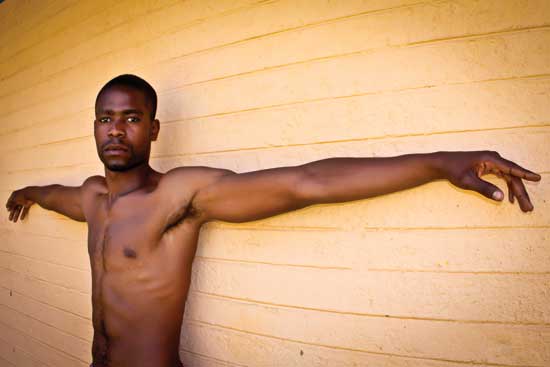 Claire shares her experiences with us
Having left the vibrant UK dance scene over a year ago, I was looking forward to working in a completely different context in Namibia. Given the country's proximity to South Africa, and the importance of dance in the rich cultural heritage of Africa, I expected a wealth of dance activity. In one sense there is such: there is no dearth of talent, and everyone dances, a lot more of the time than at home! However, with only one theatre in the country and no formal training route for the most gifted young dancers, there are virtually no opportunities for employment within the sector.
At OYO, the founder and Artistic Director Philippe Talavera and the energetic and committed team of over 20 staff are striving to change this. OYO exists to harness dance and other arts to engage, inform and empower young people to tackle social issues and to have their opinions counted. The organisation works with thousands of youth around the country, and from this work selects dancers with the greatest potential to form a flagship company: the OYO Dance Troupe. This company was invited by Sadler's Wells to perform in London in 2008, as well as by other high profile dance organisations to take part in exchanges in Germany, South Africa and Zimbabwe. However, there is as yet no funding to make this company permanent meaning that the company is not always able to respond to prestigious invitations such as performing at the opening of the Namibian parliament, or for the launch of the Child Care and Protection Bill. This is for reasons much the same as any project-based company in the UK: the dancers cannot hold their diaries open at any time when they need to earn a living from other sources in between projects (often in order to care for their families) and they need to travel home as they may live far from the capital where they need to be for rehearsal periods (Namibia is almost four times the size of the UK and, with a population of around two million, things are pretty spread out). Again, much like in England, the majority of sort-of-suitable rehearsal space is based in the capital city and it comes at a price, if it is available.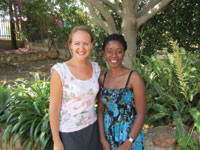 Soon after arriving in Namibia, I met with ISTD member Denise Gow, who outlined her work here in Windhoek. She teaches ballet classes after school hours to children and teenagers, enabling them to take the ISTD graded examinations. This is a fantastic opportunity for youngsters in this country, though sadly of course it is not something that the majority of Namibians can afford. Furthermore, any student wishing to progress beyond the age of 18 would need to go overseas to pursue further training and to find opportunities for employment.
There are very few dance artists able to make a living from their work in Namibia, and those that do (I can think of less than 10!) do so primarily through education work by offering workshops and classes to the wealthier few in society. Other dancers teach at the National College of Arts and I know of two project-based companies also working hard to change the scene for performers.
OYO is currently fundraising for the creation of the OYO Dance Troupe on a permanent basis, which will be the first established professional contemporary dance company in the country. This will enable the most talented young performers in Namibia to grow, and to have an impact at the highest levels as well as to develop a society in which there is broad access to the arts for all.
In August 2011, OYO was glad to welcome three outstanding dance students from the UK as part of a pilot scheme whereby an equal number of dancers from OYO and from overseas worked together to create a new piece of repertoire. We invited Jessica Binfield from London Contemporary Dance School, Rebecca Walker from Middlesex University and Naomi White from Surrey University, all studying dance to degree level. They worked intensively for a month with West Uarije, Dennis !Kharuchab and Butterfly Philander, exchanging techniques and sharing their very different practices to mutual benefit. The piece created by Philippe with the dancers addressed issues relating to the AIDS pandemic among young people specifically focusing on the issue of jealousy and crimes of passion within relationships. This is currently a huge problem in Namibia with many women and men becoming victims of violence at the hands of their partners. Often this is due to a lack of communication and trust, and multiple concurrent sexual partners, all of which fuel the spread of HIV and AIDS.
By the fourth week of work the dancers were ready for performance. They toured the local townships and the capital city performing to a variety of venues and communities including an orphanage, at the University of Namibia, to the general public and invited high profile guests, and at a special education school. The guest of honour at the final performance was the Head of the EU Delegation to Namibia, Ambassador Raul Fuentes-Milani. Others present included representatives from the German Development Cooperation which has since commissioned a large-scale piece addressing the issue of land registration and has led to another three months of work for the OYO Dance Troupe members. Thus this pilot scheme has had a far reaching impact both on the dancers themselves as a rare opportunity for professional development and exchange, and also as a tool for social change in Namibia.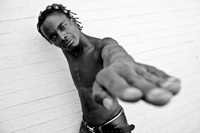 Building on this, OYO is looking forward to hosting six international dancers for August 2012 and is currently inviting applications from interested professional students and graduates. For full details including costs, application guidelines and the programme for 2012, please email claire@ombetja.org
We also launched OYO Scotland in January 2011 to facilitate greater awareness and artistic exchange between Namibia and the UK, and to open up further opportunities for income generation. If you would like to get involved in any way please do get in touch at info@ombetja.org
Claire Crowley