International Dance Festivals

22 March 2013
From youth dance in the UK to Street Dance in France – how dance is feted all over the world
The Euro Dance Festival – Germany
From 14th to 17th February, the Euro Dance Festival took place at the Europa-Park near Freiburg in Germany. Over four days, the world's best dancers ran numerous workshops and courses in a range of styles including Latin, Discofox, Salsa, West Coast Swing, Tango Argentino, Lindy Hop, Hip Hop and Breakdance.
Matthias Blattmann, Festival Director says: "One of the main goals of the festival is to allow dancers from all skill levels, styles and ages to mix and share their passion for dancing as well as their knowledge. After all, dance is a universal language and we believe it should be shared as freely as possible."
"Dance is a universal language and we believe it should be shared as freely as possible"
Well-known trainers attending the festival included Marcus Hilton, who holds 16 Ballroom World Championship titles, Arunas Bizokas and Katusha Demidova, reigning Ballroom World Champions, Franco Formica, who holds three Latin World Championship titles, Eider and Luisa from the world-renowned BNF, Gonzalo Alonso and Mariel Robles for Tango Argentino, and Jordan Frisbee and Tatiana Mollmann, the manifold US Open Champions and reigning Classic Division Champions, amongst other leading professionals in each dance genre.
In January 2014, as an 'offspring' festival, the 'Ladies Only Festival' will also offer three days of fitness, dance, health, beauty and well-being exclusively for women.

www.euro-dance-festival.de
---
Juste Debout – France
In France, the biggest celebration of Street Dance takes place at Palais Omnisports de Paris on 10th March. Juste Debout is an international collaboration of Street dancers, gathering more than 3,000 dancers selected after a three-month international tour, who then compete in seven different styles of Street Dance: Breakdance, Locking, Popping, Hip Hop New Style, House, Experimental and Top Rock. The event itself was founded by Bruce Ykanji, with the first competition taking place in 2002, at which 330 participants took part. Today it is the largest Street Dance event in the world.
| | |
| --- | --- |
| | |
Every year Juste Debout opens with a spectacular show of various Street Dance styles and this year the opening number mixed light and dance. When not watching the competitors battle, spectators are able to dance alongside the biggest names in Street Dance in one of Bercy's largest studios. Juste Debout's jury includes Bruce Blanchard from Belgium (Hip Hop), Hit Master Fish from the USA (Popping), Mamson from France (House) and Locking Woong from Korea (Locking). The UK competitors who made it through to this year's final are: Badness Crew (Locking), Young Soul (Hip Hop), Holistic & Shawn (Popping), Mogwai & Neo (House) and Ed Spoons (Top Rock).
www.juste-debout.com/fr_FR
---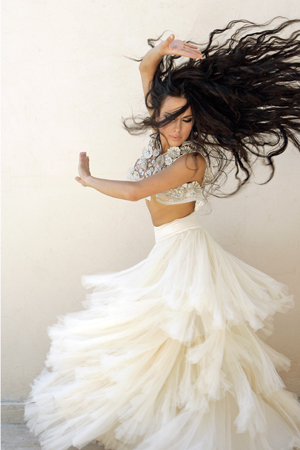 Flamenco Festival London – UK
The Flamenco Festival London celebrates its 10th anniversary at Sadler's Wells in March this year. Proclaimed by The Daily Express as "an eagerly anticipated annual fixture," the festival includes performances of Flamenco in both its traditional and contemporary forms and attracts a wide variety of audiences, from Flamenco enthusiasts to those who are new to the genre.
This year, eight productions feature in the main house, including a special gala featuring Antonio Canales, Carlos Rodríguez, Belén López and Jesús Carmona. Eva Yerbabuena performs the world premiere of !Ay! while Farruquito, who is regarded as one of the most faithful representatives of flamenco puro, presents Abolengo with guest artist, Karime Amaya, the grandniece of renowned Flamenco master, Carmen Amaya. Rocío Molina Company performs the magnificent Danzaora while choreographer, Rocío Molina collaborates with video artist, Yoav Segal and two Hip Hop artists, Sébastien Ramirez and Honji to produce choreography with a blend of dance styles.
Ballet Flamenco de Andalucía's Metáfora is performed by 19 dancers with a contrast of classical and folk elements of Flamenco, featuring traditional castanets, fans and bata de cola dresses. This year also sees the debut of Tapeos, a series of short performances in a range of dance styles and music, selected from entries submitted via YouTube.
www.sadlerswells.com/show/Flamenco-Festival-London-2013
---
Jacob's Pillow – USA
15th June to 25th August sees the return of America's longest running dance festival at Jacob's Pillow, which includes 350 dance performances, talks, classes and exhibits. The 81st year of the festival will include the world premiere of New York City Ballet star, Wendy Whelan's project Restless Creature, as well as the premieres by Contemporary Ballet choreographer, Jessica Lang, Tap artist Michelle Dorrance and a new work by European master choreographer, Nacho Duato, performed by the Martha Graham Dance Company amongst others. The newly revived Dance Theatre of Harlem will perform at the festival along with Compagnie Käfig, whose performance last year was one of the main highlights of the festival.
| | |
| --- | --- |
| | |
"If audiences dive into the range and variety of Festival 2013, it will be an exciting and incomparable dance experience," states Jacob's Pillow's Artistic Director and Executive, Ella Baff. "The best part about a festival is the opportunity to explore and see new artists and dance styles as well as enjoy beloved classics and favourites. I hope our visitors will discover new companies such as Sharon Eyal's intense and provocative L-E-V from Israel, and other new productions. Each festival we strive to bring the best of international dance, dedicated to presenting companies and new works that will only be seen at Jacob's Pillow."
A highlight of the festival will be Compagnie Käfig's performance at the Ted Shawn Theatre between 26th and 30th June. The all-male cast features self-taught Hip Hop dancers from Brazil, with choreography by Mourad Merzouki from France. AGWA uses water as a symbol of precious resource and their stage design features hundreds of plastic cups for the dancers to find innovative ways to dance around them. To close the festival, the Martha Graham Dance Company will re-stage Graham's interpretation of The Rite of Spring, in honour of its 100th anniversary.
www.jacobspillow.org
---
ImPulsTanz Festival – Vienna
For Contemporary dancers, there is also ImPulsTanz festival, founded in 1984, which has become one of the largest festivals of Contemporary dance in the world. Over the course of five weeks, more than 100,000 visitors and 500 renowned international choreographers, dancers and artists met in Vienna last year to celebrate Contemporary dance at ImpulsTanz 2012. This year is the 30th year of the festival, taking place from 11th July to 11th August.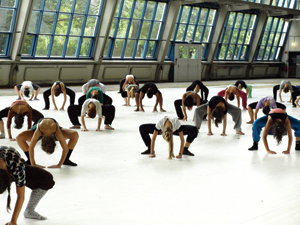 Programmes previously included the Choreographic Platform Austria, which created a platform to present work from emerging Austrian artists. This year's programme includes the Prix Jardin d'Europe, which is a European dance prize awarded to emerging choreographers, as well as the new Biblioteca do Corpo. The festival brings newcomers as well as internationally reputed choreographers and dancers such as Anne Teresa De Keersmaeker, Akram Khan, William Kentridge, Mathilde Monnier, Marie Chouinard, Wim Vandekeybus and many more.
www.impulstanz.com
---
U.Dance – UK
The UK's National Youth Dance Festival, U.Dance 2013 takes place from 19th to 21st July in Leeds. U.Dance 2013 is run by Youth Dance England alongside Yorkshire Dance and a range of other partners for young people aged 11 to 19 and disabled young people up to the age of 24. Performers will be selected to show their work at venues such as the West Yorkshire Playhouse, the Stanley & Audrey Burton Theatre and the Riley Theatre. Performances vary from group dances to duets and solos with different length pieces and different styles of dance and youth dance choreography.
This year there is a new performance strand for longer and more developed pieces, called 'New Dimensions', which allows dancers to have a more experimental approach to choreography, with fewer limitations in terms of the number of dancers and the length of the piece. The piece may include up to 30 dancers and it may last up to 20 minutes long (applications are now closed). Youth Dance England is also looking for new dance films made by or featuring young people, to be screened at U.Dance 2013. These films must be less than seven minutes long and must have been filmed in the past two years.
www.u-dance.org/main.cfm
---
With such a wide variety of dance festivals taking place throughout the year in all corners of the world, there really is no excuse to not attend one this year! Whatever dance style you prefer, whatever level you are, there's something for everyone – even if it's just as a spectator. If you would like to take part yourself in an international celebration of dance at the Royal Albert Hall, then don't forget to register for Dance Proms 2013 and submit your entry by 30th April. Please see the Dance Proms advert on the inisde front cover for full details. We hope to see you there!
Frances Leak