Practice and Pedagogy as Research

23 December 2013
Engaging with theoretical concerns in dance
What are the advantages of dancers and dance teachers taking time out to study for a Masters Degree in dance? With a range of MA/MFA courses on offer that can appear potentially expensive, time-consuming and intellectually challenging, how might the benefits of engaging in questions about the dancing body be ascertained? Is there a need to examine philosophical, historical, political and analytical perspectives on dance, and to be a 'thinking' practitioner? The eight different MA courses offered by the University of Roehampton's Dance Department1 are suitable for all types of dancers, dance teachers, and those deeply interested in dance, helping to situate individual dance exploration in the broader context of dance history and theory. They have grown rapidly into a distinctive academic discipline in the UK and internationally, and offer theoretical and embodied arenas in which to explore the practice of movement and spectatorship through a complex network of historical, philosophical, analytical and political perspectives on dance.
The discussion was held at ISTD2 on 13 September 2013. Professional dancers who had selected to take one of these post-graduate dance courses: the South Asian Dance MA, reflected on the issues they faced as they engaged in a year's intensive study, focused on their own discipline. They considered whether studying at MA level had helped them rethink their own practice and performance and whether it changed the way they look at dance and approach their own work. They also questioned, having completed the MA, whether they engaged differently with audiences, with programmers, in writing grant applications, and considered whether they incorporated more theoretical/academic issues into their classes. The range of dance modules offered at MA level, outside the usual frame of Indian dance such as dance anthropology or creative practice, were also discussed and their value to classical Indian dance practitioners noted.
"The course enabled them to look at the historical heritage forms they had been taught and to examine them with a fresh perspective"
For some of those dancers choosing the MA in South Asian Dance, developed in 2005 by Avanthi Meduri, that "rethinks Indian arts production within a global framework" (Meduri 2013), the course enabled them to look at the historical heritage forms they had been taught and to examine them with a fresh perspective. "The MA modules helped me rethink my own practice and shifted my historical perception of Bharatanatyam. The anthropology and ballet modules were also helpful in this", noted dancer Shrikant Subramaniam. He told me how he constantly raises new questions in his own choreography – interrogating gender issues, experimenting with the use of narrative, considering movement content and text, and thinking how to engage differently with UK audiences – and especially as a Classical Indian dancer.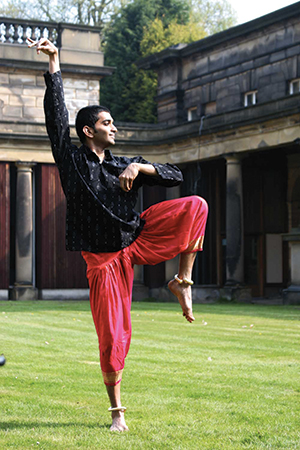 After completing her dance MA, Kathak dancer and ISTD's Classical Indian Dance Faculty committee member Urja Desai Thakore, commented that, "I understand my dance practice better by being able to analyse and to break things down; it informs my work by merging theory and practice. The way I think and approach things has changed". She emphasised how she now feels confident to take risks and not to fear failure – an element she passes onto the students she teaches. She reminds them, "it's not enough to learn to dance, you have to think about it as well". Urja is comfortable with her students asking questions (an element still not part of some traditional classical teaching) and suggests to them that they should take additional contemporary dance classes if they need or wish to, in order to widen their movement vocabulary and approach. Pushing students out of their comfort zone is another aspect of her pedagogic approach, something which emerged from her own learning process. "I'm not afraid to work with areas I'm not comfortable with. I learnt this in the Practice as Research modules on the MA. It was an extremely liberating experience of breaking the usual boundaries of the classical form," she confirmed.
Confidence in writing and articulating dance practice are some of the key factors learnt through the MA, noted another practitioner Divya Kasturi; trained in both Kathak and Bharatanatyam. She recounted how grant applications no longer daunted her and how she felt confident to write about dance, rather than simply being able to verbalise issues and questions. Having the MA indicates to her students that there is much more to being a dancer, and demonstrates a broader scope of dance understanding, setting an excellent example for them. She is careful how she articulates the history of Bharatanatyam in her classes, having been informed through the wide range of scholarly reading on the subject and the discussion during the MA courses. In addition to this, "the concept of 'ethnoscapes' from anthropologist Arjun Appadurai really excites me and is something I'm always thinking about," she later told me. [Divya Kasturi (who has little ones as students) has also been in touch with the CIF committee regarding working with the ISTD curriculum]
As these students indicate, the South Asian Dance Masters course encourages students to consider Indian/Asian cultural production within a global modernity and diaspora perspective, exploring the complex interconnections between aesthetics, politics, identity, arts policies and community. The course offers new perspectives for work in the global field of cultural production as cultural entrepreneurs, arts managers, culture curators, and writers, as well as furthering artistic performance careers. It equips students to reflect on their experiences, develop creative ideas and acquire a critical perspective on dance practice in a global outlook.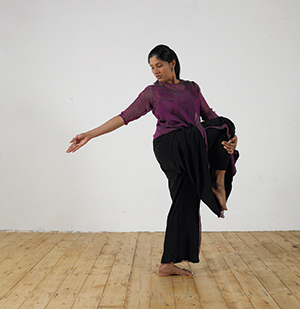 Of the three dancers mentioned above, one travelled from India to study for the MA and after completing the course, has worked consistently in the UK with one of the main South Asian arts organisations in performance-making and teaching. The other two dancers had well-established UK (and international) performance careers and experience of gaining Arts Council (ACE) grants. One now runs her own dance company and both continue to be successful in their artistic pursuits. Each has worked with Roehampton researchers as mentors for their ACE Research and Development projects. All of this is indicative of the symbiosis between practice and research and of the rich relationships that are fruitful to both researchers and practitioners. The questions raised here are also pertinent to those considering taking the ISTD's DDI/DDE (Levels 3 & 4 Diploma in Dance Education) or progressing from the CAT to the ISTD. Dance qualifications such as these embody the heart of the association between research and practice – a place where theoretical concerns and performative enquiry can inform each other and where new understanding and a development of thinking about the dancing body may be realised.
Ann David