Meet the Tap Committee

2 October 2019
Who are the Tap Faculty committee members?
Carol Ball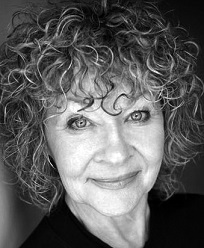 Carol spent two very happy years early in her career at the National Theatre in Schwyk in the Second World War, as Mimi in Guys and Dolls, Mrs Coaxer in The Beggars Opera and U/S and played Young Jean in Jean Seberg – whilst there she also staged three plays.
She was Anytime Annie in the original London run of 42nd Street – a role she played for five years at Theatre Royal Drury Lane. In the West End she was also in the original productions of Chicago and Hello Dolly and more recently Guys and Dolls, The Goodbye Girl and Thoroughly Modern Millie – you could say the West End is Carol's spiritual home.
However, Carol's regional theatre work is also top level and highlights have included playing the original Mrs Cunningham in the world premiere of Happy Days the Musical (she met the real Fonz) and principal roles in Sondheim musicals Company and Follies.
On television Carol has shown her natural acting ability and presence in The Bill, The Trip, Sherlock Holmes' Smarter Brother (dir: Gene Wilder) and in Ken Russell movies The Boyfriend and Valentino. In 2013 she filmed the role of a tap-dancing tea lady in Muppets Most Wanted Disney movie.
She played various characters in Ladies of the Music Hall with Barbara Windsor (BBC radio 2) and has appeared in numerous television specials, commercials, corporate training videos and Royal Command Performances.
Alison Forrester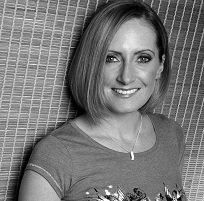 Alison, a former student of Paddy and Susan Hurlings in Portsmouth, graduated from London College of Dance with a first class diploma. She danced professionally for 16 years on world cruises and in such places as Athens, London and Las Vegas. During this time she continued to teach the ISTD work abroad, and further her teaching qualifications.
Whilst living in America, she studied with Tap companies such as Jazz Tap Ensemble and American Tap Dance Orchestra, and has been taught by many respected American Tap teachers including: Savion Glover, Gregory Hines, Brenda Bufalino, and Sam Weber. She was part of the creative team that developed the Grade 6 Tap syllabus.
Nick French, Chair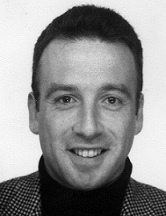 Nick has been the Tap Faculty's Chair since 2019. He is Head of Musical Theatre and Tap Dance at Bird College in Sidcup and has been responsible for the choreography of musicals such as 42nd Street, Crazy for You, West Side Story, Curtains, Cabaret, Hot Mikado and Sweet Charity in addition to directing/ choreographing Thoroughly Modern Millie, Barnum, Promises Promises, White Christmas, Dames at Sea, Legally Blonde and Catch Me If You Can.
He hails from Portsmouth and his early training was at the Southsea School of Dancing and the Victoria School of Dancing. He then trained at Laine Theatre Arts and went on to work in West End musicals. During his training Nick worked abroad and appeared in several pantomimes throughout the UK. He has also appeared in films as well as television specials.
Nick is an examiner for both the Tap and Modern Theatre faculties, examining and lecturing throughout the UK and internationally. He is part of the creative team responsible for the new Tap grades and has also been on the adjudicating panel for the Star Tap Awards, the Janet Cram Awards and the Grandison Clark Awards. He also holds the Cert. Ed Degree in Post Compulsory Education.
Heather Rees, Vice-Chair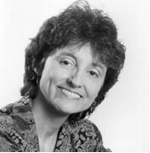 Heather Rees is the author of the book Tap Dancing, Rhythm in Their Feet and is a Tap enthusiast with a love of rhythm and movement. Her background in Tap covers more years than she cares to admit, having commenced at the tender age of three with a teacher who taught 'American Tap' and Classical Ballet. Her inspiration in the early years was Fred Astaire and his films but she now works and studies with many American masters of Tap whom she admires and emulates.
After a short period in theatre, she ran her own school and then moved on to teach at many of the full time theatre and teacher training colleges (inter alia, Laine Theatre Arts, Doreen Bird College, London College and Stella Mann College as well as at New Hall in Chelmsford). For six years, she taught at Bush Davies School, East Grinstead after which she spent four years at Hammond School, two of which were as Head of Dance. At present she arranges workshops and coaching in the UK and overseas.
She is a Fellow and Examiner of the ISTD for Modern Theatre, Tap Dance and National Dance and holds Licentiate for Imperial Ballet. In 1975, she joined the Committee of the National Dance Branch and is also a one-time member of the Boys' Modern Theatre Sub-Committee.
Last issue we featured profiles of committee members Helen Green, Jackie Hutt and Dr Nathan James.