20 Questions… with Matt Flint

26 June 2012
Lucinda Hennessy interviews Matt Flint at this year's MOVE IT

During the first day of the Dance Teachers' Convention at MOVE IT 2012, we were lucky enough to catch up with Matt Flint who was exhibiting with his business and running workshops during the show at London's Olympia on 9th–11th March. Matt is most well-known for winning series 2 of the BBC's So You Think You Can Dance in 2011. He has performed in numerous musicals both in the West End and on tour and has choreographed for BBC 1's Let's Dance for Comic Relief amongst others.
How old are you and where do you come from?
I'm 30 and I'm from Scarborough.
What age did you start dancing?
13.
"The ISTD is a structure that definitely needs to be in place for the growth of a dancer…Syllabus work is a necessity"
Where did you learn to dance?
The Dance Warehouse in Scarborough and then Laine Theatre Arts from the age of 16.
What styles are you trained in?
Jazz, Contemporary, Tap and Musical Theatre.
Do you have a first memory of your dance class?
I was quite scared! I went to a beginners boys' class where everyone was in the same position, so I'm glad I wasn't thrown into an advanced class.
Who is your most memorable dance teacher?
Miss Julie Hatton from my school in Scarborough, she had a very direct approach and set me up well.
What is your favourite genre of dance?
Tap.
Who is your inspiration?
MGM stars such as Gene Kelly and Fred Astaire. More recently, Savion Glover and the little penguin from Happy Feet!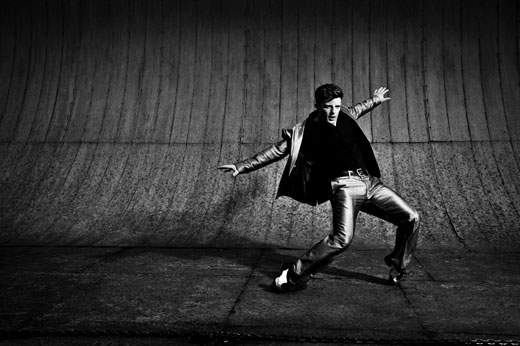 What is your proudest achievement?
Winning So You Think You Can Dance.
What has been your favourite musical to perform in?
I can never decide between Guys and Dolls or a show called Contact which ran at the Queen's Theatre.
Do you have a most embarrassing moment whilst performing?
I've been knocked out on stage before, when I was playing the Carpet in Beauty and the Beast. Somebody had to drag me off by my feet whilst I was dressed as a rug!
What is your favourite dance film?
Singin' in the Rain.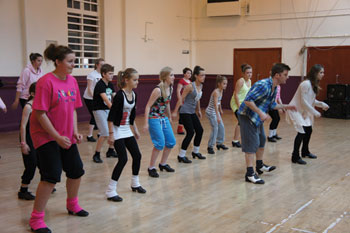 Where and what do you teach?
I teach Free American Tap at several performing arts colleges in London and, since So You Think You Can Dance, around the UK, such as Laine Theatre Arts, London Studio Centre, Arts Educational, Tiffany Theatre College, D&B Performing Arts and Performers College.
What do you think of when you think of the ISTD?
I think the ISTD is a structure that definitely needs to be in place for the growth of a dancer. I trained in ISTD Tap and Modern at Laine's, I think syllabus work is a necessity.
Pick your preference out of: Performing, Teaching or Choreographing?
Now, I would say choreographing.
What went through your mind when your name was called out as the winner of So You Think You Can Dance 2011?
At first I was elated and then when I heard I'd be dancing in America that hit home so I was a bit shocked, but it was amazing, a really brilliant feeling.
What did you spend the prize money on?
I bought a house in Dulwich, went on holiday and set up my own business called Happy Feet Productions.
What is your Twitter name?
@MattJFlint
So, what's next for you?
I'm focusing hard on furthering my business, trying to get that going in different areas. At the moment a lot of people want workshops with me but as I have connections with lots of dance companies, I want to be able to offer a wider range of workshops and with other people.
And what are you doing here at MOVE IT?
I've got a stall with my company and I'm doing some masterclasses and workshops. I'm also considering performing on Sunday so I have to make that decision soon! It's quite stressful but fun!
Lucinda Hennessy