A Chance to Discover Classical Greek Dance

27 September 2011
At a cost of only £10 per person (which includes lunch) what have you got to lose? If you have ever wanted to learn more about Classical Greek, this is a perfect opportunity!
Most ISTD dance teachers have a vague idea of what Classical Greek Dance is, but relatively few are aware of the variety of styles that it includes and how far-reaching the benefits of studying the technique are.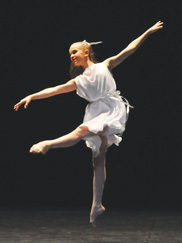 Whenever we hold demonstrations and lectures at Congress and other events, we always receive such positive feedback and frequent requests for other opportunities to learn more. To this end, we have decided to hold a Day of Classical Greek Dance on 9th October 2011 that is dedicated to showing all of the differing aspects of Classical Greek Dance.
"We will show all seven of the Classical Greek styles"
The day will be of interest to anyone who would like to develop their knowledge of our technique, including those who are simply interested in seeing it for the first time. Through a series of lectures, demonstrations and workshops we will show all seven of the Classical Greek styles – from a technical and theoretical point of view.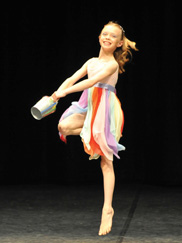 We are delighted that we will be joined by Francesca Filpi of The Royal Ballet who will be taking a Classical Masterclass for invited students. Before concentrating on her Classical Ballet training, Francesca also studied Classical Greek. She is a firm advocate of Classical Greek and will show in her classes how our technique can be so valuable to a dancer's all-round training.
Likewise, we will be joined by Sarah-Jayne and Paul Blackwell who will deliver a lecture based on the link between dance and drama. Not only will this demonstrate how expression and performance skills can be enhanced by studying Classical Greek Dance, but it will also show how appropriate use of movement can be so effective in other art forms. Therefore our day would also be of interest to those studying drama, physical theatre and other performance mediums.
On hand will be members of the Faculty who can advise on our accessible programme of study for those who would like to qualify as a teacher of Classical Greek Dance. We will also hold a forum at the end of the day where answers to questions can be sought.
Our aim has been to construct a Day of Dance that will be of interest to those who are already teaching the technique; those who might like to do so in the future; those working in the performing arts; those responsible for adjudicating Classical Greek, and those who are simply interested in discovering 'What is Classical Greek Dance?' For more information please visit www.classicalgreekdance.co.uk
Carol Vasko
---
Main photo by Sophie Cox
Article photos by Caroline Lewis