A new move for the 2012 ISTD Dinner Dance

8 August 2011
The Marriott Grosvenor Square hosts this glittering event for the first time on 18th March 2012.
For the first time in 15 years, the annual Dinner Dance of the Imperial Society of Teachers of Dancing (ISTD) will make an exciting move to a new venue – the stunning Marriott Grosvenor Square Hotel, one of Marriott's flagship hotels.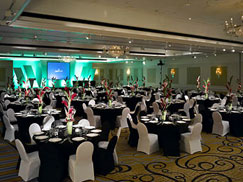 The Marriott Grosvenor Square Hotel has recently undergone a multi-million pound renovation, evident in the beautiful Westminster Ballroom where the Society's flagship Dinner Dance event will be held under the elegant fairytale chandeliers.
The Westminster Ballroom is one of the largest pillar free venues in London and can seat up to 550 guests – ensuring a glittering night of dancing for all!
The Marriott Grosvenor Square Hotel is located right in the heart of London and close to both Oxford Circus and Bond Street tube stations, making travel very convenient for all of our guests.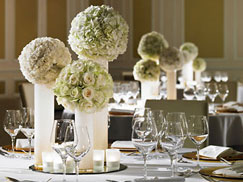 A highlight each year in the ISTD calendar, the Dinner Dance was previously held at the London Lancaster Hotel and the guest list includes ISTD Faculty Committees, members and special guests.
The event celebrates the achievements of the exceptional work of our teachers, and includes dinner, an awards ceremony, musical entertainment, world class cabaret performances and, of course, dancing.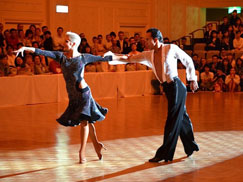 In 2012, we are delighted to announce that the event will include a performance by World Professional Latin Champions, Michael Malitowski and Joanna Leunis!
The Dinner Dance is to take place on Sunday 18th March 2012.
Tickets start from £57.50 and will be available from ISTD HQ from Thursday 1st December 2011.