Being heard amongst the herd

13 December 2012
Some tips on website design and development best practice from netXtra.
"Getting information off the Internet is like taking a drink from a fire hydrant."
Mitchell Kapor
Some may argue that the Internet has made us lazy, because we expect information to be available at the click of a button... Over the years this has caused a huge shift in the way information is presented. The increase in competition has caused many organisations to turn to more innovative ways of reaching audiences in an effort to get their message across. In fact, a whole new 'viral' form of marketing has been created off the back of this expanding digital phenomenon.
Websites are now known as the main channel by which organisations personalise and communicate with online audiences. It is like our own little shop window to the world, and if you can make sure your window is the most visible and attractive on the street, then you have a much better chance of getting your potential audience through your virtual door to browse your store.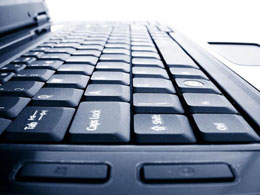 So how do organisations ensure their voices are heard among the colossal noise of information we call the Internet?
This is an area that we at netXtra have learnt a thing or two about over the last 20 years, helping organisations create and promote their websites in a way that engages visitors and promotes interaction with its intended audience and other users.
In fact, we already support the ISTD with the design and development of their website – www.istd.org - and as a result they have kindly asked us to share a few handy tips for those of you who want to get the best out of the Internet for your organisation.
Make sure you can be found
Interesting and unique content sets you apart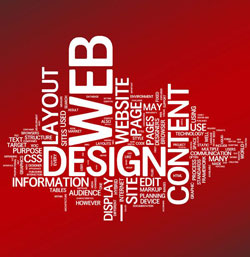 Writing for the web is very different than writing for any other media. Attention spans are limited and so keeping content short and to the point is far more important on a web page than, say, within a technical paper. It can be tempting to simply copy content from other sources (e.g. your product catalogue), but you'll get much better results if you craft content specifically for the web.
To put it another way, if you were to decide to learn Spanish from a book in your local library, which would you select? The book that offers a complete and clear guide to the Spanish language, or the one with much fewer pages that offers a guide to Spanish culture?
Naturally, you would choose the comprehensive language guide... and search engines see your website in this same way. They prioritise sites with the most useful and unique information for any given search.
Content formatting
So we've selected our 'complete guide to the Spanish language'. When we open up to the table of contents to help us navigate through the information, the book contains further categorisation, as it names the titles of each chapter in the book.
Similarly, to rank your website, the search engines also rely on you to name each page of your website according to the content of each page, and title the content in a way that easily categorises on-page topics.
Link recommendations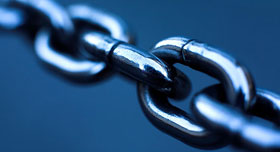 If you decided to get recommendations on the best book to help you learn Spanish, who would you approach - a native Spanish teacher or your cat? Of course, it's another straight-forward answer. But yet again, search engines take the same things into consideration. In-bound web links to your website from well established 'authoritative' websites give far more credit to your content.
It tells the search engine that other people have endorsed your site for its content and therefore that it is credible, relevant and of high quality. This, in turn, will increase the importance of your site and move you up the search engine rankings
Avoiding broken links to old pages is also very important. Equally, constantly moving pages around and breaking web link addresses can also harm your rankings. It can be tempting to re-organise parts of a site, especially when new staff start and want to put their stamp on things. Any re-organisation of a website should always focus on ensuring that content can still be found and that any incoming links to the old locations will still work. Many content management systems will offer redirection tools to help here.
Once you've been found, give the visitor what they came for
The functionality and design of your website plays a major role in how you present your organisation, its brand and your overall message to the world.
The first step to designing the layout of your site is to understand why and how it will be used by your audience. Is it to gather information? To purchase products? Or possibly it's a place or community where your users can meet other-like minded people?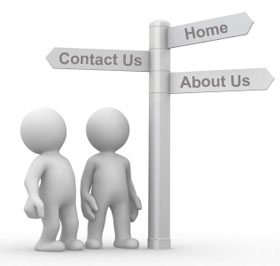 Make sure navigation is highly visible on the website, no matter what page the visitor is on, so the user knows where they are on the site at all times. Furthermore, always have at least one clear link back to the homepage. Also, try not to over-crowd the homepage with content – often, as the old adage states, a picture can be equal to a 1000 words!
You'll probably also need to think about ensuring that your website offers responsive design. By this, we mean that the page changes and adjusts its layout to fit whatever device the visitor is using to view it – be that a laptop, a tablet device or smart phone. To this end it's important not to underestimate the growing numbers of people using varying devices to browse the Internet.
Tools like Google Analytics can be used monitor the response of visitors to your pages, and help you understand the most popular aspects of your site. Always try to build on this and don't be afraid to try new things to increase visitor times and page views. Often setting up duplicate campaigns (known as A/B testing) and making regular small amendments, can allow you to compare the effects these changes have on your audience's behaviour.
Finally - don't forget the fundamentals!
Ultimately, it is vital that you take a step back and decide exactly why your website is there – is it to increase clients, users or even membership, sell products, showcase services or gather visitor data.
Take your visitors' perspective when looking at the content of you website. Write in a language and tone that your audience understands and is familiar with. For example, companies are often guilty of using their own internal organisational jargon – something their audience doesn't often understand!
And to help with your website's search engine optimisation (SEO), ensure that headlines and page titles are properly 'tagged' and contain the phrases people are actually likely to search for.
Having a clear objective will help you to develop the way you use any online tool – be that a website, social media or any other. It will also ensure that you keep your objectives, message and brand identity consistent.
To find out more about website design and development best practice, call netXtra on 01787 319393 or email info@netxtra.net. Alternatively, why not visit our Insights page on our website at www.netxtra.net/insights and find out more about how you can make your website more effective.