Careers Corner

11 June 2013
Kiki Gale MBE, Laurretta Summerscales and Anne Walker MBE discuss their diverse dance careers
While the majority of our readers will be dance teachers and performers, there are many ways to use your knowledge of the dance world to pursue a career – as a journalist, lecturer, photographer, producer, movement therapist, costumer or administrator specialising in dance among others.
In the first of our occasional series on dance careers, we talk to three inspiring professionals working within the dance industry in a variety of roles.
---
Kiki Gale MBE Artistic Director/CEO East London Dance (ELD)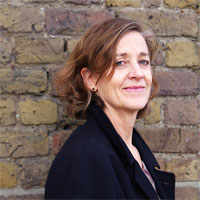 Who were some of your earliest dance inspirations?

My first dance teacher was Anne Cornock-Taylor, a passionate advocate of Margaret Morris. I especially loved the end of the class when we were simply invited to move spontaneously in response to the music – it gave me a sense of freedom and a belief that anything seemed possible.

My mum, who was also a dancer, often took me to sit in the gods at the Royal Opera House and Sadler's Wells. Companies and artists who especially stand out include Alvin Ailey American Dance Theatre (especially Judith Jamison), Lyn Seymour, Margot Fonteyn amongst many others. I was also fascinated by Isadora Duncan.

How do you think the dance industry has changed in your two decades at ELD?

I think the dance industry has grown in confidence, both as an art form and in the breadth of contexts in which dance takes place. We now have vibrant and successful dance development organisations of all kinds across the country and our audiences continue to grow. There is greater support and recognition for the diversity of dance practice and aesthetics and a growing interest in the magic that can be made between artists and communities.

Why do you think it is so important for dance to be accessible to all parts of the community?

I came across Gina Levete, the founder of Shape, in the seventies. I was inspired by her approach, and convinced that it was simply right to create opportunities for anyone to have access to dance (and the arts) if they so wished. I am committed to the belief that creating compelling and effective contexts for individuals and groups to participate in dance can not only be exhilarating and inspiring but can develop talent at every level. Why would we exclude anyone from that opportunity?
"I want to create space for reflection and for the possibility of new inspiration."

What advice would you give aspiring artistic directors?

Be open and generous and ask questions, both about how you structure projects and about style and content, about the balance between skills, creativity and context. This also means asking questions of those we seek to work with, about what is important to them, about how we can create the conditions in which they can participate and make the dances they want to, about how we can connect this up to the broader world in which we live. And we need to create multiple entry points to support the diversity of those who want to take part.

What does the future hold for you?

I want to create space for reflection and for the possibility of new inspiration, ideas and projects.
Laurretta Summerscales
English National Ballet Company Member
Laurretta makes her debut dancing the role of Odile/Odette in English Nation Ballet's Swan Lake at the Royal Albert Hall in June 2013.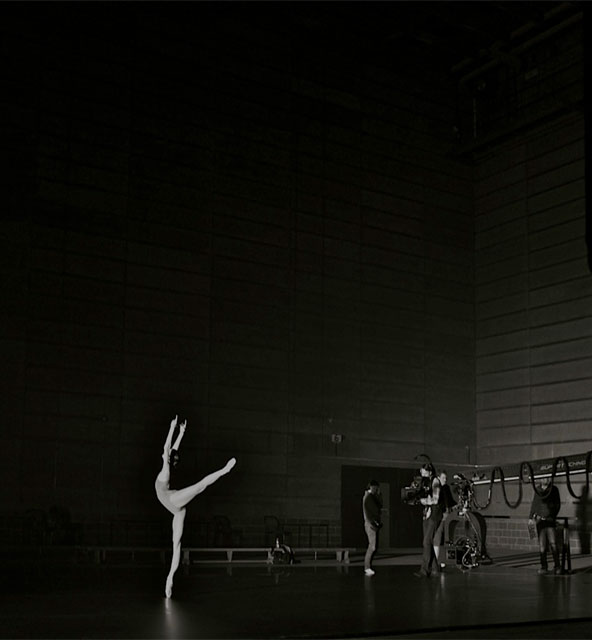 Who have been the biggest inspirations to you in your career so far?
When I was about 13 I was infatuated by Svetlana Zakharova. Darcey Bussell has also been a huge inspiration – I think to every English dancer she has helped them believe in ballet and reaching for the stars, not just into space! As I got older I didn't really find just one person inspiring. I either found every dancer's best bits or the best roles that they brought to life.
How did it feel to dance the principal role of Myrtha in Giselle so soon after joining the ENB?
Well, words cannot really describe that feeling, even to this day. I have always been trying to re-create it. I was flying, one of the best moments in my life.
You started Tap dancing at the age of two. Do you think it's important for dancers to experience a range of styles?
I think for ballet it's not 100% necessary, because it's so structured, but I believe it is good to have been trained in other styles as it makes you different and more versatile. Also if you are put into a position where you have to combine two types of dance, you won't feel out of your comfort zone and therefore look more confident, and then you are more likely to get a job or a specific role. These days with the lack of jobs, the more strings to your bow the more valuable you become, not in just dance but in any field!
"The more strings to your bow the more valuable you become, not in just dance but in any field!"
What do you look forward to most when performing in a venue like the Royal Albert Hall?
The music, atmosphere and the grand scale of it all. It's one of the best places to perform! Especially Swan Lake, such a beautiful classic. Even just performing one of the swans, it makes you feel you can open up your heart to the whole world!
What advice would you give to aspiring dancers?
There are peaks and troughs in life but especially in this business. All I can say is you may be in a trough for a very long time but the peaks are well worth it when you get them, so if you have the talent and passion, don't give up. It's so easy to give up. You must be strong, not necessarily hard but you need guts and a supportive family behind you, or someone to boost your batteries when they're running low. Go for it!
Anne Walker MBE
Founder and CEO of International Dance Supplies Ltd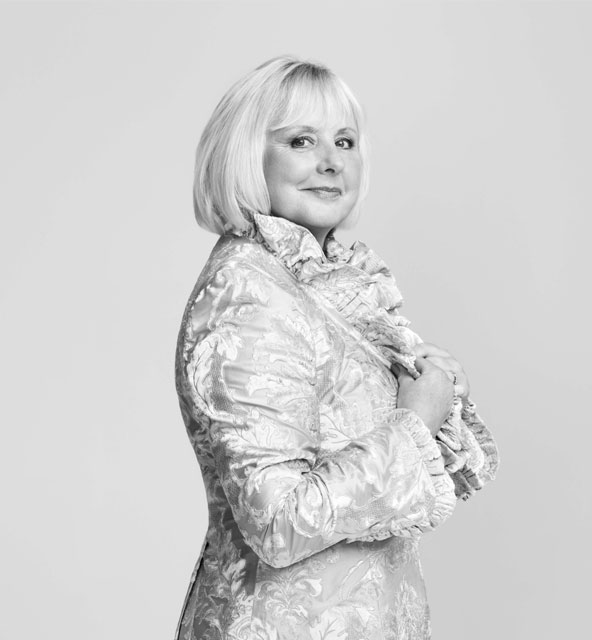 When I was eight years old my mother took me to see Sleeping Beauty at the Royal Court Theatre in Liverpool. I was mesmerised and begged to go to dance classes. Soon afterwards, I started lessons and dance became my hobby, then my life and I can honestly say all these years later, it is still my passion.
I very quickly realised I wanted to be a dance teacher and so left my convent school (much to the disgust of the nuns and horror of everyone except my incredibly supportive mother) at 16 to attend the teachers course at Shelagh Elliott Clarke College in Liverpool, where I studied ISTD Modern, Tap, Imperial Ballet, Greek and National Dance (my favourite). By 17 I had started teaching in my local church hall with eight pupils – and Walker School of Dance was born.
"My life in dance has been, and continues to be amazing. And always remember – you can't ever grow bigger than your dreams!"
The school grew quickly and soon I had my own premises and we had staged our first school show. Always a stickler for discipline and correct dress codes, I hated the baggy nylon leotards and ill-fitting ballet shoes many of my students wore. I persuaded a local retailer to supply me with dancewear at a discount and started to sell them on to my students. I also had to make all the costumes for my shows and often enlisted the help of parents. One day a friend and I decided we should try and make a leotard so we drew round her daughter, who was also one of my first pupils, made a pattern out of newspaper and then cut out a leotard from some shiny new stretch fabric. It was the birth of Lycra and also of International Dance Supplies!
Originally IDS was called Harlequin Dancewear and we operated out of my friend's attic bedroom. All the leotards and unitards were named after my students and we always had a very impressive show finale with several hundred students lined up in their fabulous leotards. My friends were all dance teachers and when they saw my show they asked me to make leotards for their school too. Eventually my mother lent me £50 to buy a very ancient industrial sewing machine and the business started to grow.
By 1985 I moved the dancewear business to Dawlish in Devon. Although still mainly manufacturing, we started to add shoes to our range and eventually costumes and accessories, at which point Harlequin became International Dance Supplies. I continued to teach dance in Devon and have always been very involved in a number of dance associations which ensured IDS always understood dance teachers' requirements for their schools and businesses. Supported by a growing number of staff at our purpose-built offices and warehouse, IDS now sells to dance teachers and retailers in over50 countries worldwide.
In 2012 we were delighted to be appointed the sole manufacturer of the approved ISTD uniform for the Tap, Modern, Classical Greek and National Dance Faculties and are thrilled to be adding Imperial Classical Ballet this year. My colleague and fellow ISTD member, Ami Martin, has worked tirelessly with the faculties to ensure a great range of products.
My life in dance has been, and continues to be amazing. And always remember – you can't ever grow bigger than your dreams!
---
DANCE CAREER RESOURCES
The International Organisation for the Transition of Professional Dancers (IOTPD) is a network of organisations worldwide dedicated to helping dancers establish new careers when they have retired from their performing careers. They include Career Transition for Dancers (USA), Dancer Transition Resource Centre (Canada), Dancers' Career Development (UK), and Association Suisse Pour la Reconversion des Danseurs Professionnels (Switzerland). www.iotpd.org.
Dancers' Career Development (DCD) offers a comprehensive range of specialist practical, psychological and financial retraining and career support services to all professional dancers in the UK – www.thedcd.org.uk.
Dance UK provides guidance on all aspects of a career in dance, including a publication called Moving on Opportunities Beyond Your Performing Career – www.danceuk.org.
Youth Dance England offers a wealth of career resources, including a Guide to Careers in Dance, which offers information on the range of professions in the dance sector and is available online – www.yde.org.uk.