Dance Proms 2012

5 November 2012
The event at the Royal Albert Hall was even bigger and better than last year!
Yesterday, Sunday 4th November, saw 450 students from all over the UK take to the Royal Albert Hall's iconic stage to dance in Dance Proms 2012. The event was a huge success for the second year, with twenty eight (including guest performances) of the best young acts performing both in their individual dances and in a stunning finale performance featuring all of them together.
The talented youngsters appeared alongside Strictly Come Dancing's Darren Bennett & Lilia Kopylova and Top Hat's Tom Chambers & Summer Strallen at the event.
Darren Bennett & Lilia Kopylova commented: 'We are so proud to return to Dance Proms for the second year running. It's such a fantastic atmosphere and a great opportunity for young people to perform at an event of this scale and professionalism'.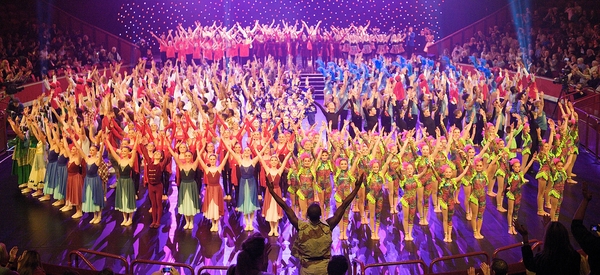 Dance Proms was launched last year to find the UK and Ireland's most talented dance students - in all dance genres, from ballet to ballroom, salsa to street dance and jive to jazz dance – and offer them a unique opportunity to perform on stage at one of the world's most prestigious venues.
It is supported by dozens of top names from the dance world Dance Proms patrons include Anton Du Beke & Erin Boag, Darren Bennett & Lilia Kopylova, Matt Flint, Chris Hollins, Len Goodman, Wayne Sleep OBE and the RAD's President Darcey Bussell CBE. Among the guests present at the performance were Patrons Darcey Bussell, Wayne Sleep, Chris Hollins, Matt Flint and Dame Monica Mason, ex Artist Director of the Royal Ballet.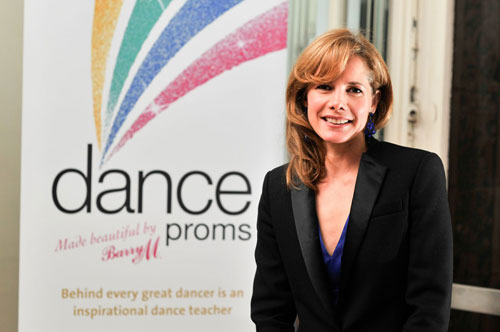 .
Sponsored by Barry M, Dance Proms is organised by three of the UK's leading dance organisations: the International Dance Teachers' Association (IDTA), Imperial Society of Teachers of Dancing (ISTD); the Royal Academy of Dance (RAD) and Britain's most iconic venue, the Royal Albert Hall. As a charity, the Royal Albert Hall strives to contribute to and support the cultural life of the country to ensure a legacy for future generations, evident in its support of events such as Dance Proms.
For photos of Dance Proms 2012 and more information about the project please visit www.danceproms.co.uk.