Dance Proms final line-up announced

24 June 2011
Congratulations to all the schools who made it through to the final line-up to perform at the Royal Albert Hall in the first ever Dance Proms!
24 dance acts involving over 400 dancers from around the UK have been selected to perform together at Dance Proms, at the Royal Albert Hall on 13th November.
Christopher Nourse, Dance Proms Project Manager comments: "We have a fantastic line-up of acts from all over the UK for Dance Proms and with a diverse range of genres from tap and ballet to ballroom and South Asian dance, there will be something for everyone to enjoy on 13th November. Thousands of people participated in our online vote, which is a great indication of the tremendous enthusiasm and support for Dance Proms. This is the first time that these three organisations have collaborated in such a way, so it should create a unique experience for all involved and we are delighted that we are able to showcase emerging talent from our young dancers in such a fantastic setting."
Throughout the months leading up to the gala performance, entrants will be able to collaborate virtually in the Dance Proms Digital Green Room to chat, share ideas and learn from one another – through a unique interactive online resource made available by WebPlay.
Dance Proms at the Royal Albert Hall is open to the public and tickets are now on sale here.
Congratulations to all of our finalists! Check out who they are on the list below.
Final list of schools participating in Dance Proms:
Academy of Dance, Anthony Clifford Studios, Centre Pointe, Danscentre, Edinburgh Dance Academy, Georgie School of Theatre Arts, Hoylake School of Dance, Julie Sianne Theatre Arts, Kilburn School of Dance, Liverpool Theatre School, Margaret Preedy Dance Studios, Morgan Aslanoff School of Dance, Quay Theatre Arts, Sally Johnson Academy of Dance, Srishti Nina Rajarani Dance School, Susan Robinson School of Ballet, The Centre, The Company, The Dance Consortium, Zoe Taylor Dance Academy.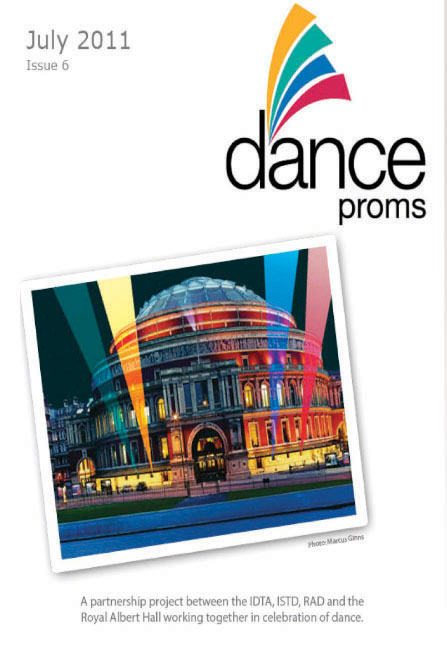 Visit www.danceproms.co.uk to read our e-books for the latest updates.
Click here to join our Dance Proms Facebook page.