Dance Proms public vote is now open!

17 June 2012
Thank you to all our teachers who registered their dance pieces. We will be announcing who has been selected to perform at the Royal Albert Hall soon - watch this space!
Vote for your favourite dance act in the Public Vote!
"Dance Proms 2011 has surely paved the way for an annual event bringing all dance styles together, at last!" Wayne Sleep OBE, Dance Proms Patron

We need your help! Vote for your favourite act and help us complete the final line-up of performers for the second Dance Proms on Sunday 4 November at the Royal Albert Hall!
From 9am on Sunday 17 June until midnight on Sunday 24 June we have published four dance videos on the Dance Proms website and we would like to call on you to help us choose one to appear on stage with the rest of the acts in November.
Visit the Dance Proms website and vote for your favourite! Remember, if you don't vote, they won't get to perform on the night so EVERY vote counts.
---
Last November, the first ever Dance Proms was a truly memorable occasion for everyone who took part, from the dancers on stage, to their friends and families cheering in the audience, to the backstage crew who helped make it all happen.
More than 450 young dancers took to the stage at the Royal Albert Hall and our finale brought the packed venue to their feet for a standing ovation. Dance Proms 2012 will be even bigger and better!
Book your tickets for Dance Proms on 4th November 2012!
Tickets start from just £12 and are now on sale through the Royal Albert Hall Box Office on 0845 401 5045 or www.royalalberthall.com.
ISTD, IDTA and RAD members receive a 10% discount on tickets - email info@danceproms.co.uk for your code!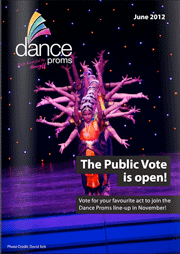 Open the latest Dance Proms 2012 e-book on the right to find out what you missed out on last year, what you can look forward to this year and how we plan to make it bigger, brighter and more beautiful!
Visit the official website at www.danceproms.co.uk for more details about Dance Proms.
And don't forget to keep up with the latest Dance Proms news and updates on Twitter and Facebook.
Dance Proms is a partnership project between the IDTA,ISTD, RAD and the Royal Albert Hall working together in celebration of
dance and inspiring creativity.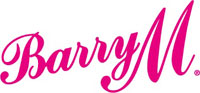 We would like to thank our Title Sponsor Barry M Cosmetics, for making us beautiful this year!
Click here to read our report and watch the video from last year's Dance Proms 2011.