Day of the Flowers

14 November 2013
Win tickets to the London premiere of the new film starring Carlos Acosta!
Some travel light, others carry excess baggage…
Two young, strong-willed Scottish sisters, one a left-wing activist, the other a born-to-shop fashionista, take their late father's ashes to Cuba, the site of many intriguing family legends. Arriving in Havana, the two women promptly lose the ashes and go through a series of misadventures - both romantic and dangerous - to try to retrieve them, making some surprising discoveries along the way about the family ties that hold them together. Drenched in sunlight and with a fabulous Cuban soundtrack, DAY OF THE FLOWERS is a colourful and wryly humorous tale of cross-cultural misunderstandings and lost illusions which will lift spirits and make hearts soar.
Directed by two-time BAFTA winner JOHN ROBERTS (Paulie, War of the Buttons) and starring award-winning actress EVA BIRTHISTLE (Ae Fond Kiss, Breakfast on Pluto), emerging talent CHARITY WAKEFIELD (Serena) and CHRISTOPHER SIMPSON (Brick Lane), DAY OF THE FLOWERS also introduces internationally acclaimed Cuban Royal Ballet dancer CARLOS ACOSTA in his first leading feature film role.
DAY OF THE FLOWERS will be released in the UK by Metrodome Distribution on 29th November 2013. Running time: 100mins, Certificate: TBC.
---
Win tickets to the Premiere!
Win a pair of tickets to the premiere of the film on Sunday 24th November 2013 at 6.30pm at a central London venue. Please email marketing@istd.org with your name and phone number by 5pm on Wednesday 20th November to be in with a chance to win!
---
Actors Eva Birthistle & Carlos Acosta discuss the film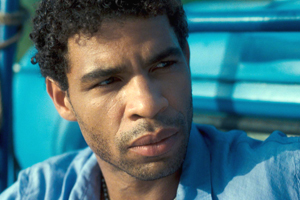 Carlos Acosta: I was very concerned because I would have hated to have been the worst thing in the movie, until the point that it doesn't work because of casting and dancing. But I think I understand this kind of acting.
There's a difference when you're in the theatre; you have to project because your audience is far away from you and they are detached. But when you're on camera everything is more intimate.
I think this quality in my dancing is what I'm aiming for, so that even though the audience is detached they still feel that what I'm bringing to the dancing is something they connect with; something that's human and real.
Eva Birthistle: It was amazing going to Cuba and being shown around Havana by Carlos and taken to his home and meeting his friends. We were there for nine weeks, which is a long time, so we really got to experience the city in a very unique, very different way. It's a very sexy city. It looks incredible on camera. Because you don't see it that often- for obvious reasons- as there haven't been many things filmed there. Seeing it on screen, it looks really vibrant and beautiful.
---
Interview with director, John Roberts
What made you want to make this film?
As with all stories, it was the human part that interested me- the relationship between these two sisters and also the fact that, right away, I could see that the main character, Rosa, was in some sort of crisis. I made the decision that this was something I would love to make having read only a few pages; though it actually took a long time working with Eirene (Houston, the screenwriter) to finally tease out what was really going on. Like all good stories, the truth involved discovering lots of hidden layers.
What I also really liked was the humour in the writing. It was a potentially 'dark' subject but Eirene treated it with a light touch. I felt if I could catch that feeling it would make an enjoyable as well as moving film.
The Cuban location was also a real factor- shooting a film there was an exciting challenge. As well as being visually stunning, I saw it as a bit of an adventure. Although we wanted the film to have some kind of political dimension, actually the political side wasn't what I wanted to explore. Rather the effect of politics (or ideology) on people's personal development was what interested me – how a young mind can be crippled by any ideology, and maybe how this young woman begins to emerge through her experiences in Cuba.
We related that to the way we looked at the country in the end. There are so many Cuban films that are about people escaping the political situation there, but very few look at the Cuban life- the way people live and interact on a human level.
I went with an open mind, I'd never been there and I didn't have a particular agenda, but I was aware that the main character had an idealized view of things and we were going to test that out. But the interesting thing about stories is they don't lie. You can't sell propaganda in a good story, because an audience is going to reject it.
The truth will out, and the truth was more complicated. It would have been incredibly boring to reduce it down to a simplistic political point of view – for or against. We did consider making the script a whole lot tougher, but every time we tried to push a heavier political angle, it killed it. So we tried to keep it light, even though the story delivers quite a punch at the end- but on a personal level.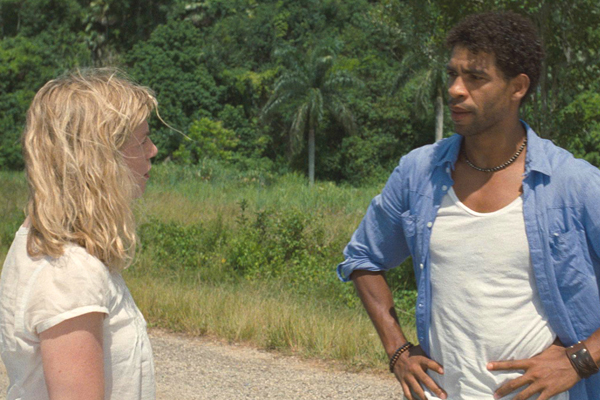 How did you end up casting Carlos Acosta?
In terms of getting Carlos involved, there was no other choice in our minds for the main Cuban actor. I know Eirene had him in mind when she was writing.
When we were on a recce in Cuba, the Cuban casting director mentioned that she knew him, and when we got back to London we got a call saying he'd like to meet. And that nailed it for us.
The only worry was whether Carlos was a screen actor, and I think he felt the same- he didn't want to be shown up. So it was a bit of a nervous meeting on both parts, but actually he ended up being a natural screen actor. He's got a very natural way with the camera- he was extremely relaxed and incredibly focused. He needs to do very little and your eyes are going to go to him.
And the other actors…?
Eva I'd seen in Ae Fond Kiss, and she was superb in that. We had quite an exhaustive audition process and Eva just kept topping everyone. She was so clever and so instinctive.
I was also reminded of something I'd read – I think it was Elia Kazan – that if a character goes through change in a movie, you should cast for the person that he or she becomes – because you can't 'act' that bit – it's who you are.
And I thought that was really important because Eva is a very intelligent but a spirited and funny person, too. And that's the person Rosa becomes – the person that's been locked away all these years. The tendency might have been to cast someone quite dark for the part, but actually the part lightens at the end.
Charity was in America, so she did a reading over the Internet and as soon as I saw her I thought 'yes,' because I was looking for someone intelligent and funny. She really got the humour, and she's so likeable as well as being a brilliant actress, so I had no doubts at all with casting her.
Bryan Dick just walked in the door and we knew straight away- no doubt. He's an absolutely fantastic actor.
We cast Chris as Ernesto having gone to Cuba and having looked at Cuban actors- there was no one that stood up to the part as well as Chris. Also, part of our thinking was in the event that we didn't get out of Cuba, or we were sent home early- because we were jumping into the unknown there, no-one had shot a British film there since the 50s- that we had to be sure we could finish the film. It made sense to cast the Cuban character from the UK. So Chris had the additional task of becoming Cuban, which he did really well.
Why didn't you use Scottish actors for the leads?
We did think about the casting a lot and whether to go authentic Scottish or Glaswegian. A small part was the accent thing- our intention was to make a film that plays mainstream and we felt it was very much a mainstream story, rather than art house. In the end, I decided that we'd cast the best actors, wherever they came from.
How did you find working in Cuba?
We shot for seven weeks and I was probably there for seven months. Recces, finding locations, casting. We had a big Cuban cast as well- and we got fantastic Cuban actors – the very best.
We worked on the physical production with ICIAC and they provided a fantastic Cuban crew.
It was a wonderful experience and we made a lot of friends whilst we were there.
The beauty of Cuba doesn't always translate. You actually have to work quite hard to make it look like you imagine it. You have to be very selective. You see all this stuff happening- lorries full of people, horses being ridden up the motorway- and then you start rolling the cameras and nothing happens. So much of it was actually designed. The scene with the horses running across the field with the cowboys was an exception - I had seen those horses and thought they'd be great to get on film, and driving past, we were due to shoot something else, I saw them in a field and I said 'stop'. We had Eva with us and we shot that scene off the cuff.
Winning a student Academy award for his featurette, 'This Boy's Story', John Roberts followed with his break through film War of the Buttons alongside producer David Puttnam. He promptly followed this success with his first American production for Dreamworks, the commercially successful and BAFTA award winning family film Paulie. Returning to England, he made the critically acclaimed BBC drama 'Station Jim'. Day of the Flowers is John's latest feature film.