Focus on Youth: Shaping the Future of Dance

5 April 2011
Spotlight on… Youth Dance England
It is just over a year to go until the impressive 12-week finale of the Cultural Olympiad. The London 2012 Festival, celebrates the arts on the one hand, but with the ever-present news of the arts funding cuts looming we wanted to take a look forward to the future of dance.
So, we would like to see in the new decade by introducing a new section devoted to all things youth dance. The young dancers of today represent the next generation of performers, teachers, examiners, choreographers and dance research experts, many of whom could go on to become leaders in their field, and at the ISTD we are particularly interested in the education, training and
development of these young dancers.

This issue we turn the spotlight on Youth Dance England, the national organisation that champions and promotes dance for children and young people. Since 2004, they have
worked to ensure that dance is available to all, both in and out of school settings. Through a shared vision with the National Youth Dance Network and other partners, their aim is to increase access, raise standards and improve progression routes in dance.

The mission statement on their website describes their approach to work: "We believe that dance changes and enriches young people's lives. We strive for every child and young person across the country to have the opportunity to take part in a wide range of high quality dance – whether it
is for fun, to develop skills and an understanding in dance, keep physically active or train to become a dance professional – YDE exists to make dance more accessible to all. To realise
our aims we have created new partnerships between those providing and supporting dance activities for children and young people through working across the arts, community, education, sport, youth and youth justice sectors."
The founder and Director of Youth Director of Youth Dance England, Linda Jasper was awarded an MBE in the New Year's Honours list 2011 for Services to Dance. She says "Dance has always been a passion for me and I am very privileged to be able to make more opportunities available
for people to enjoy dance. I am pleased to accept this award in recognition of the art I have played over a number of years alongside many colleagues and friends, to create new initiatives in dance for the benefit of young people, artists, dance teachers and practitioners, as well as the wider public."

Youth Dance England has produced publications on dance in education and the future development of children and young people's dance in England, and a wide range of resources and guidance, many of which are free to download from the website. The resources available include (to name a few) a guide to careers in dance, fundraising tips to advice on the use of recorded music and guidance on quality dance spaces.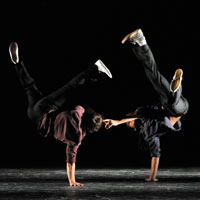 In September 2010 at Youth Dance
England's national conference they launched
the two publications Dance in and Beyond
Schools – an essential guide to dance teaching
and learning and Young People's Dance: a Ten
Year Vision:
• Dance in and Beyond Schools – an essential
guide to dance teaching and learning aims
to give teachers and dance practitioners
essential information and support on
dance teaching and learning, both in and
beyond the school environment. The frst
guide of its kind since 1993, it includes advice on how to plan dance classes in a step-by-step fashion, how to develop individual and group skills, tips on how to inspire young people to create, watch and appreciate dance, and highlights
the benefts of dance on young peoples' health.
Young People's Dance: a Ten Year Vision is a collaborative publication which sets a vision for the development of dance for children and young people in England for the next 10 years.
Youth Dance England has initiated many successful youth dance projects over the years based on participation and performance, choreography and skill development and leadership. We have selected three core programmes to highlight here:
U.Dance is the national programme that aims to give every child and young person in the country the opportunity to take part in a dance performance each year, from primary school dance performances that bring together children from across a family of schools, to the national dance performance for hundreds of young people. Over 100,000 young people have taken part and hundreds of events have taken place across England under this scheme.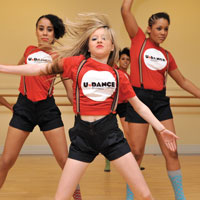 YDE Young Creatives, designed for 15-19 year olds, aims to give young choreographers the skills needed to develop high quality dance, working in partnership with the Royal Opera House, the Royal Ballet School and professional choreographers. The programme includes an 18-week mentoring period during which participants work with their professional mentor to produce and develop their dance piece. The 15 young dancers selected this year will be premiering their work on 28th April at the Royal Opera House's Linbury Studio Theatre.
Youth Dance England's National Young Dance Ambassadors programme has selected nine young people with a background and passionate interest in dance to represent the young dancers of today. They have all been chosen for their enthusiasm for dance and their desire to support the organisation in championing dance for children and young people. Working closely with professionals in their regions, the Ambassadors have specific areas of focus in line with Youth Dance England's areas of work.
Ambassador Chris Scott recently described his role as part of the ENYAN national campaign 2010/ 2011 'Youth Arts Transforms Lives – FACT':
"The National Young Dance Ambassadors were set up in February 2010 and we are a small group (nine currently) of young people who are all interested in dance, not just performing but choreography, the 'behind-the-scenes' roles and looking at the development of young people's dance in the country.
The group meet twice a year and we keep in touch online and on the phone in-between sessions. We also attend Youth Dance England's national events and performances and are consulted with by YDE for our thoughts and feedback on national projects. Being an ambassador is a fantastic role, it has given me many opportunities to learn about dance and arts management and development, which has helped me personally as I am also studying dance performance in London with the aim to be a professional dancer."