ISTD Bursary Awards & Masterclasses

9 May 2019
ISTD teacher Laura Meeson reports from her first visit to the annual Bursary Awards & Masterclasses, held at The Place in London on 20th January
During the day I was able observe classes from ages 9–18. This has filled me with inspirational and refreshing ideas that I am able to utilise within my own classes.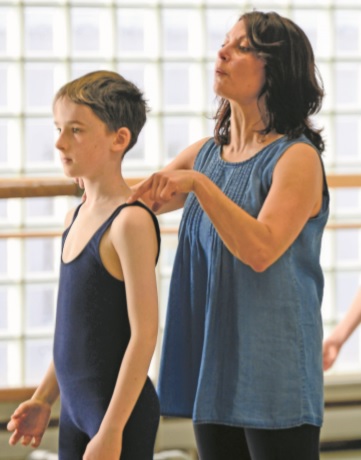 Belinda Basu was particularly captivating as she brought passion and energy to her 13–15 year old class when she warmed them up by 'grooving', a style that seemed new to most. It was rhythmic and stretched students beyond their comfort zone. As I watched, students gained freedom and confidence to embrace the style, creating a vibrant atmosphere for the class ahead. Each student in the room thrived from the energy created. This reminded me of the fun aspect that dance offers and what can be achieved when totally engaged in the moment. As the class continued Belinda taught dance through movement and style without the focus on technique, but with her extensive teaching experience managed to instil it along the way – a real masterclass.
To top off this fantastic day, I felt honoured and privileged to witness the launch of the new Contemporary syllabus with Dr Ross Kim and the ISTD team delivering an uplifting and exhilarating performance.
Laura Meeson