ISTD in Got To Dance

3 February 2012
Tap Attack teacher, Lee Payne, and ISTD-trained students, Tayluer and Elliot, are through to the semi-finals and finals respectively on Sky 1's Got To Dance series 3.
A Hoofer's Song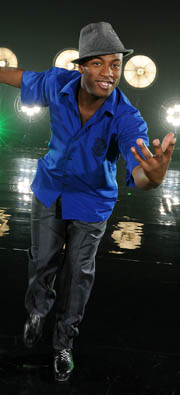 Tap Attack faculty member, Lee Payne, aka A Hoofer's Song, will be dancing on the live semi-finals of Got To Dance on Sky 1 this Sunday.
ISTD-trained Lee is a graduate of Millennium Dance 2000 and has appeared in Riverdance and Singin' in the Rain but it is the style of hoofing he will be showcasing this week.
Lee teaches at workshops for Tap Attack. ISTD fellow Jo Scanlan said "Lee is an inspiration for all tap dancers; he is very passionate about sharing his art and knowledge. It is very exciting that dancers will get to see a true hoofer and I hope everyone will show their support."
Watch Lee's semi-final performance on Sky 1 this Sunday 5th February at 6pm.
To find out more information about Lee Payne and to see him in action on the show, visit the following link:
http://sky1.sky.com/got-to-dance-home/a-hoofers-song
---
Tayleur and Elliot
Tayleur (10) and Elliot (8) attend Nazene Danielle's Dance Dynamix school in Liverpool.
Tayluer won the Junior section at the Janet Cram Awards this year and Elliot (8) won the Boys Cup.
Due to their success, Nazene decided to choreograph a small duet for them for her school show. She thought they danced so well together that she entered them for the Got To Dance series 3 audition when it came up.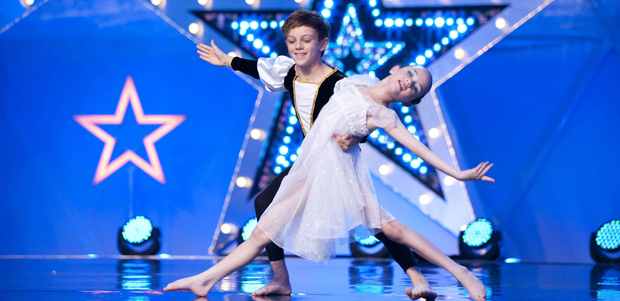 The judges awarded them three gold stars and a place on the short list when they performed on the television show on Friday 13th January. Having performed on the semi-finals show on 29th January, the public vote saw them go through to the live finals which will be televised on Sky 1 on 4th March.
For more information about Nazene's two young students and to watch their performances, visit the following links:
http://www.liverpoolecho.co.uk/liverpool-news/in-the-mix/2012/01/30/davina-mccall-s-got-to-dance-duo-tayleur-amos-and-elliott-hanna-in-final-of-sky-one-show-100252-30225106/
http://sky1.sky.com/got-to-dance-home/watch-tayluer-elliott-semi-final
http://sky1.sky.com/got-to-dance-home/tayluer-elliott
http://www.youtube.com/watch?v=tG7Ub7J2r9k