ISTD Scuole estive in Italia 2013 - Sportilia

16 September 2013
ISTD Report-Italian Summer School Sportilia
20-26 July 2013
Photos: Pierluigi Abbondanza
Report from Sportilia
From 20th to 26th July the splendid hills of Santa Sofia hosted the 3rd edition of the ISTD Summer School. It was again a great success, thanks to the participation of 190 students and 24 dance teachers who seized the opportunity to improve, discuss, develop, and refresh their dance knowledge. Of course, such a success would not have been possible without the painstaking, awesome work of the excellent teachers, lecturers and pianists involved: Carole Watson (event organizer), Caroline Barrett, Alen Bottaini, Paul Liburd, Cinzia Maestri, Wendy O'Dowd, Gianluca Raponi, Freya Jane Sands, Maria Irene Salvi, Vivienne Saxton, Helen Steggles, Cathy Stevens and Sarah Wilson, accompanied by piano maestros Barbara Cocconi, Miguel Angel Musumano, Daniela Di Nuzzo, Irina Sorokina and Marzio Vaccarini.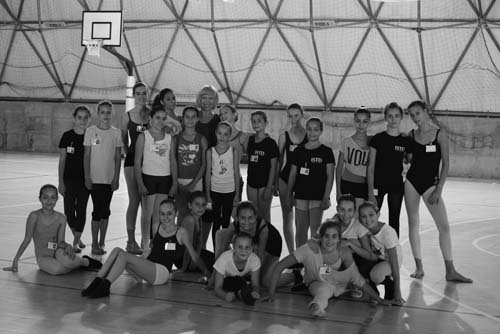 The Summer School program was very varied, as it included classes in Classical Ballet, Pointe/Repertoire, Contemporary, Jazz, Modern, Tap, Musical, Singing, and Body Conditioning. The programme was also enriched by Simona Imola's make-up classes, by a meeting with Dr. Mambelli, paediatrician, and by an extremely interesting conference on posturology held by Prof. Daniele Raggi and Prof. Roberto Bono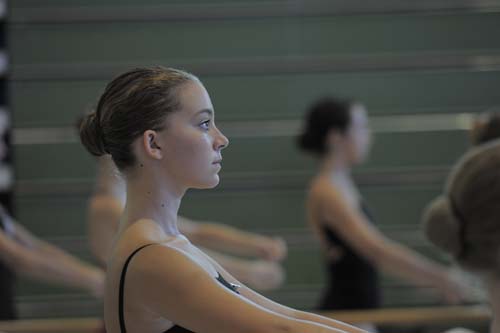 The Summer School could also count on the precious medical assistance of Dr. Francesca De Santis – who was on call 24 hours a day – and on sponsorship from "Dance House", Posturalmed, Dance Emotions, and Pierluigi Abbondanza, photographer.
During the Summer School two scholarships were awarded by the lecturers: the scholarship dedicated to June Rycroft was awarded to student Luca Ceschin, whereas the one dedicated to Patricia Crail was given to teacher Giorgiandrea Tomasi.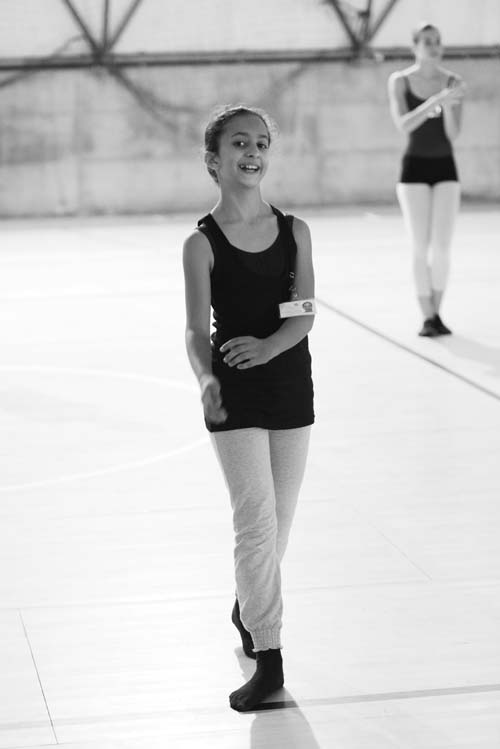 There were also moments to relax and have fun. Among the entertainment events, we will all remember the charity raffle organized to raise funds for Dr. Daniela Armani's project. Dr. Armani has been working to fight tropical diseases in the poor village of Esmeraldas, Ecuador, for six years. Her project also includes a dance-physical activity program and the aim is to improve the psychophysical conditions of the inhabitants of Esmeraldas.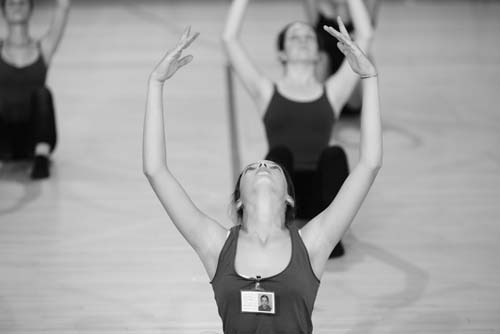 So, if the "basic ingredients" for the success of this Summer School were the extraordinary professionalism of teachers, lecturers and pianists and the beautiful, strategic premises of Sportilia (and its amazing staff), well-deserved praise would go to Carole Ann Watson who, as a true "chef de rang", was able to mix all the ingredients with love, enthusiasm, and sensitivity, enhancing the commitment and efforts of every single participant.
See you next year! Arrivederci!
Sabrina Borzaga
-----------------------------------------------------
Anche quest'anno, dal 20 al 26 luglio, le splendide colline di Santa Sofia hanno ospitato la scuola estiva dell'ISTD, giunta alla sua terza edizione. L'evento è stato un vero successo grazie alla partecipazione di 190 allievi e 24 insegnanti che hanno avuto l'opportunità di migliorare la propria preparazione, confrontarsi, crescere e aggiornarsi. Ovviamente un tale successo non sarebbe stato possibile senza il brillante, attento lavoro di uno staff di docenti e pianisti d'eccellenza: Carole Watson (organizzatrice dell'evento), Caroline Barrett, Alen Bottaini, Paul Liburd, Cinzia Maestri, Wendy O'Dowd, Gianluca Raponi, Freya Jane Sands, Maria Irene Salvi, Vivienne Saxton, Helen Steggles, Cathy Stevens e Sarah Wilson, accompagnati al pianoforte dai Maestri Barbara Cocconi, Miguel Angel Musumano, Daniela di Nuzzo, Irina Sorokina e Marzio Vaccarini.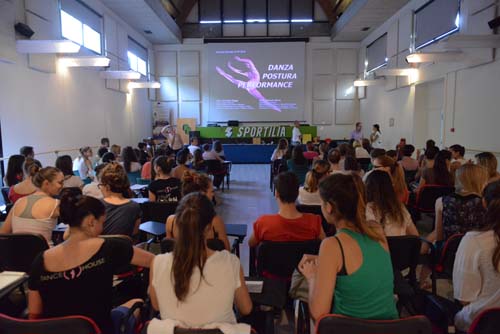 Il programma della scuola estiva è stato particolarmente diversificato, dal momento che ha offerto lezioni di danza classica, punte/repertorio, danza contemporanea, danza jazz, danza moderna, tip-tap, musical, canto e body conditioning. Il programma è stato ulteriormente arricchito dalle lezioni di trucco di Simona Imola, da un incontro con la D.ssa Mambelli, pediatra, e da un'interessantissima conferenza sulla posturologia tenuta dai Proff. Daniele Raggi e Roberto Bono.
La scuola estiva si è avvalsa della preziosa assistenza medica della D.ssa Francesca De Santis, reperibile nella struttura 24 ore su 24, nonché della sponsorizzazione di Dance House, di Posturalmed, di Dance Emotions e del fotografo Pierluigi Abbondanza.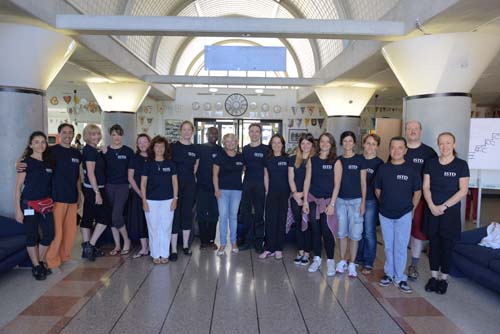 I docenti hanno anche assegnato due borse di studio: La borsa di studio intitolata a June Rycroft è andata allo studente Luca Ceschin, mentre quella intitolata a Patricia Crail è stata conferita all'insegnante Giorgiandrea Tomasi.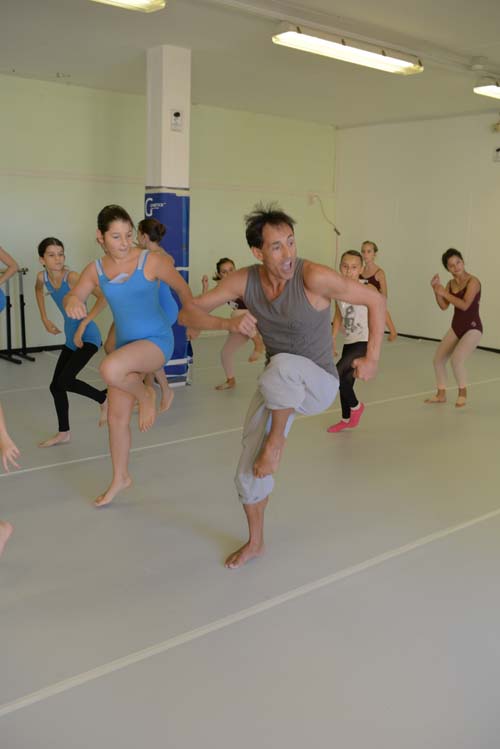 Nel corso della settimana non sono mancati i momenti di relax e divertimento: tra gli eventi d'intrattenimento organizzati, ci piace ricordare la lotteria di beneficenza con la quale sono stati raccolti fondi per il progetto della D.ssa Daniela Armani, che da sei anni si occupa delle malattie tropicali nella poverissima località di Esmeraldas in Ecuador. Al progetto della Dott.ssa Armani è associato anche un programma di danza - attività motoria, con l'obiettivo di migliorare lo stato psicofisico degli abitanti di Esmeraldas.
Se gli "ingredienti di base" per la riuscita dell'evento sono stati l'alta professionalità di docenti e pianisti e la splendida e strategica struttura di Sportilia (con il suo strepitoso staff), un applauso largamente meritato va a Carole Ann Watson che, da vera "chef de rang", ha saputo amalgamare tutti gli ingredienti con amore, entusiasmo e sensibilità, valorizzando l'impegno e gli sforzi di ogni singolo partecipante.
Arrivederci al prossimo anno!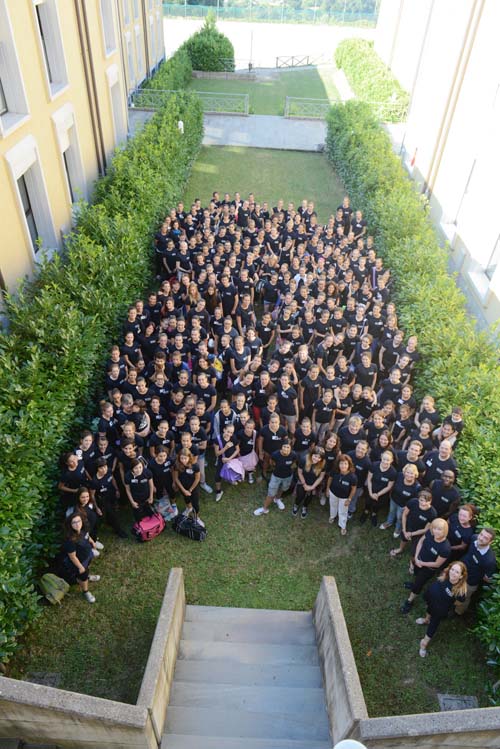 Sabrina Borzaga