ISTD Scuole estive in Italia - Bari

12 September 2013
ISTD Report from Italian Summer School - Bari
13-19 July 2013

13 – 19 July 2013,
Bari, Italia
Report from Bari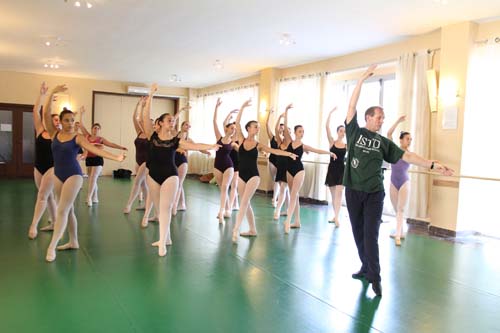 It was going to be difficult matching last year's success at the ISTD Italian Summer School in Bari, but thanks to all the dedicated hard work of the organisers, Cheryl Gill, Diane Durant, Margaret Fenn and Catherine Jameson , this year was even better!
The great new thing this year was the demonstration on the last day which gave the students the chance to show the great improvements they had made to family, friends, teachers and of course the Faculty. Moreover, it was a wonderful opportunity to perform in front of an audience for the younger students.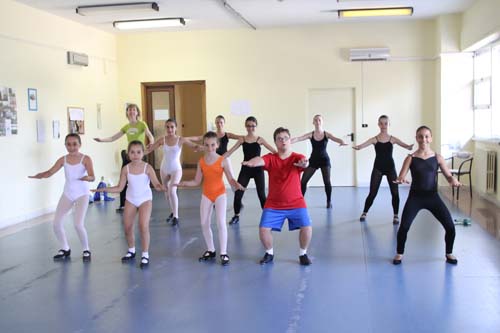 We are all hoping that this summer school will continue for years to come.
Jenny Santoro
On Saturday the 13th of July, my patient husband drove four of my students and myself from Rome to Bari. Like last year, the whole Summer School was organized by four "Charlie's Angels", Diane Durant, Margaret Fenn, Cheryl Gill and Catherine Jameson.
We had six l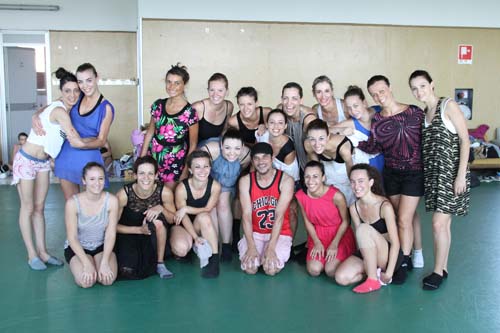 essons every day, finishing at eight in the evening. It was amazing to observe the progress as the week went on. All the lecturers were fabulous. For Modern Jazz we had the honor of having Rosina Andrews, a beautiful, young teacher, with loads of charisma and new ideas. The hour a day of Pilates with Cristina Mitola was great, and Helen Green was tireless, teaching Tap and Modern, always with a smile on her face.

The Ballet lecturer Guy Niblett worked with the older students and teachers, while Felicity Jowett taught Ballet to the younger students and Diego Morga played the piano for all the Ballet lessons. Francesco Osa kept everyone on their toes for the Hip Hop lessons, and Orazio Caiti treated us to various emotions during his Contemporary classes.
So I'd like to say a great big thank you to both the team of lecturers and the organizers. Before we know it, we'll be enjoying days full of lessons and emotions again – until then, have a fantastic year!
---
13 – 19 luglio 2013,
Bari, Italia

Eguagliare il successo dell'ISTD Summer School dell'anno scorso poteva sembrare un'impresa ardua, ma grazie alla dedizione e all'instancabile lavoro delle organizzatrici C,D,M,C, quest'anno il risultato è stato addirittura migliore!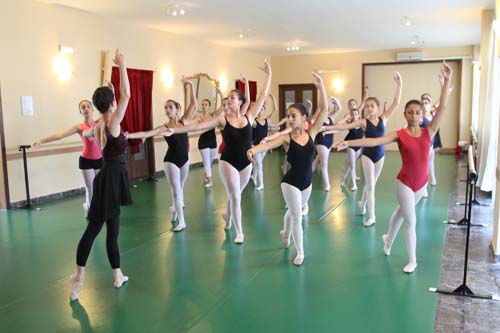 La novità rispetto all'anno scorso è stata la lezione dimostrativa nell'ultima giornata, che ha dato la possibilità ai partecipanti di mostrare i grandi miglioramenti a familiari, amici, insegnanti e docenti di Facoltà. Per i più giovani è stata anche una fantastica opportunità di esibirsi di fronte ad un pubblico. Spero che questa scuola continuerà a ripetersi negli anni.
Sabato 13 Giugno, il mio paziente marito mi ha accompagnata in macchina, insieme a quattro dei miei studenti, da Roma a Bari. Come l'anno precedente, la scuola estiva è stata organizzata dalle quattro "Charlie's Angels", cioè Diane Durant, Margaret Fenn, Cheryl Gill e Catherine Jameson. Abbiamo partecipato a sei lezione ogni giorno, finendo alle 8 di sera.È stato fantastico poter misurare il progresso fatto durante la settimana. Tutti i docenti sono stati favolosi. Per il Modern Jazz abbiamo avuto l'onore di avere Rosina Andrews, una bella, giovane insegnante inglese con un enorme carisma e idee nuove. L'ora giornaliera di Pilates con Cristina Mitola è stata stupenda ed Helen Green è stata instancabile mentre insegnava danza moderna e tap, sempre il sorriso in bocca.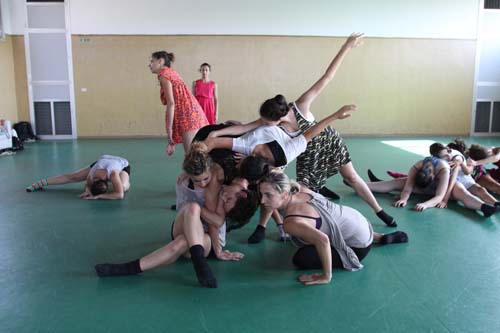 Guy Niblett ha insegnato danza classica agli studenti più grandi ed agli insegnanti, e Felicity Jowett ai piu giovani, mentre Diego Morga ha suonato il piano a tutte le loro lezioni. Francesco Osa ha fatto scatenare tutti con il suo hip hop, e Orazio Caiti ha regalato tantissimi emozioni durante le sue lezioni di Contemporanea.
Quindi ..un ringraziamento enorme ai docenti ,le organizzatrici e l' ISTD.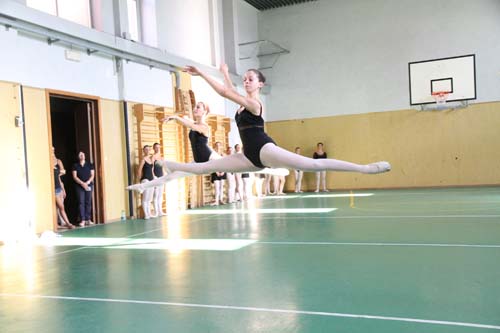 Ci ritroveremo presto tutti insieme a trascorrere altre giornate piene di lezioni ed emozioni...nel frattempo, un buon anno accademico a tutti.
Angela Jane Burleigh