Spotlight on…Youth Dance and Health

29 June 2011
Focus on Youth: Shaping the Future of Dance. Lucinda Hennessy speaks to Camilla Dallerup.
An online film, featuring Strictly Come Dancing star Camilla Dallerup, has been launched to promote the health benefits dance has for young people and to rally support nationwide for future projects. The 12-minute film, Youth Dance and Health, made by Hampshire Dance and Youth Dance England, showcases nationwide dance projects based on participation, research, partnerships and the need for support in the field.
Projects in Birmingham, Leeds, London and Kent all feature and demonstrate the outcomes dance has had in different areas of improving young people's health, highlighting the positive effects that dance and creative movement have for physical and mental health.
Camilla, the film's presenter and a champion of youth dance and health, said: "Dancing is a fantastic way to get physically active, to stay fit and, most importantly, to have fun. This film illustrates these benefits in projects that take place all over the country and I'm very pleased to be able to be involved."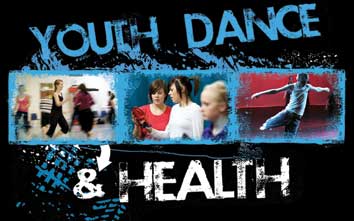 Each project featured in the film illustrates the power of dance to build confidence, creativity and positive thinking, as well as physical fitness, as Camilla highlighted in an interview with The Stage: "As this film demonstrates, there are some organisations out there doing fantastic work to get young people healthy through dance. But I fear that the excellent work they have started will be threatened by the government funding cuts. This film makes a compelling case for continued funding of youth dance and health."
Featured examples from around the country include DanceXchange in Birmingham, DAZL in Leeds, the NRG projects from Hampshire Dance and Trinity Laban and the Dance South West/Department of Health partnership. With both the arts and health sectors awaiting the impact of the recently-announced severe government funding cuts, this short documentary can be used as a tool to call for continued use of dance and creative movement within a wider health setting. Read on for details about each project.
Danceactive is a dance and health training scheme undertaken by DanceXchange in Birmingham.
Dance Action Zone Leeds (DAZL) is a public health initiative, with funding from the South Leeds Primary Care Trust, which aims to engage disadvantaged young people in dance projects while improving their health and physical activity levels.
The NRG research projects are run by Hampshire Dance in collaboration with Trinity Laban Conservatoire of Music & Dance, and assess the health benefits of creative dance. The aim of the project being 'exploring the science behind the art' dance scientists from Trinity Laban measured the physical and psychological changes in the health of 500 school children in two separate research studies. Hampshire Dance is a regional dance agency that leads on youth dance across the south east, initiates development opportunities for dance professionals and provides information and advocacy about dance.
"I'm happy that we're now sharing this message as I've known for 30 years that dancing is a wonderful thing"
We caught up with Camilla Dallerup and asked how she got involved in the project. Camilla was approached by Youth Dance England to present the film: "When I heard about all the wonderful research they've done, I thought this is marvellous. I was obviously very aware of the benefits of dance anyway but any medium where we can get it out there is brilliant.
I was very impressed to hear that dance is up there with football in this country in popularity. I've done lots of different things throughout the year with Strictly, and with my professional partner, Ian Waite, we've gone round to different schools and youth groups around the country, where we've seen great benefits, so it was wonderful to see it all tied together in this film."
When asked about the benefits of dance for the children of today, Camilla answered: "Dance is a great way to break down barriers; it's great for confidence and it engages the mind and the body. It doesn't matter whether you want to take dance to a competitive level or if it's something you want to make a living out of, dance helps you have great posture, to learn the social behaviour between young people, it gives you confidence that will help you get into university or go for your first job interview, in fact whatever you do in life. It's great for all the health benefits as well – it's a great way to lose weight; any way to encourage people to go out and have fun."
Camilla has been competing most of her life but on looking back at all her years of dancing, what she remembers is all the socialising and all the friends she met through different cultures, who even though they couldn't speak the same language had one thing in common which was dance, so they were able to communicate through that. "I think the more we can get the message out there is wonderful. Strictly and other TV dance shows such as So You Think You Can Dance, has helped with that as it shows young people that dancing can be cool as I think that for young people to do it these days it has to be cool. It doesn't matter whatever type of dance you do, it shows that if you can do one style you can actually do another, for example, if you can do Hip Hop, you can do Ballroom and so on; they're mixing it all up in these shows now which is brilliant. I'm happy that we're now sharing this message as I've known for 30 years that dancing is a wonderful thing."
Camilla began her dance training as soon as she could walk at a dance school in Aalborg in Denmark. She enjoyed a range of dance styles from Ballet to Tap to Jazz, before Ballroom and Latin took over and it was those styles which brought her her success back in Denmark. She then moved to England at the age of 21 to train with some of the best coaches in the world for a year; she's been here ever since and she's now 37. "Dancing has taken me all around the world, I've travelled a lot in Asia, Australia, New Zealand. Dancing has been a big part of my life and still is. It has taught me discipline; when you do a competitive sport you have to be disciplined and somehow that is quite healthy to carry over into different aspects in your life."
She took her Ballroom exams with the ISTD in order to be able to judge competitions and become a teacher: "Obviously to judge championships you have to take your exams which I did when I turned professional in 2000. In Ballroom I remember being taught by Bill and Bobbie Irvine, Michael and Vicky Barr, who are legends in this country, and in Latin, my inspiration was Donnie Burns, Gaynor Fairweather, Shirley Ballas and Denise Weavers – I've had some wonderful teachers and coaches in this country who have inspired me."
When asked what advice she would give to young dancers striving to make dance their career, Camilla was enthusiastic: "Follow your passion is what I always say. Although it is hard work – I've worked very, very hard for many, many years – if you follow what you're passionate about you will always have the edge, the 'X factor'. If you do something that you're half-hearted about, you're never going to be as good as someone who gives it 100%. Wherever your heart lies that's where you'll be successful even if it takes a long time. Don't give up at the first hurdle because there's going to be a lot, if you really want to do it you will get there in the end, just keep going. There have been many times in my competitive career where I have felt this is too hard, I'm going to give up, but I didn't. It did take maybe 10 – 20 years to have an overnight success but it was worth it, we got there! I think it's wonderful now when young people say they really want to be a dance teacher and other people now say that's a brilliant idea, whereas before they would go "Oh, is that a career?" but now people totally get it."
Lucinda Hennessy