Stella Mann

7 January 2013
(24th Jan 1912 – 5th Jan 2013)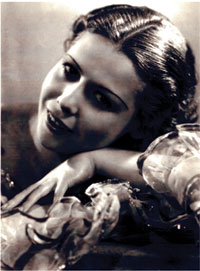 Stella Mann, who died peacefully on 5th January, was born in Vienna in 1912 and studied Modern Dance under Gertrude Kraus. She performed as a soloist and opened her own school in Vienna before leaving in 1938 to move to Holland. At the outbreak of war Stella was hidden in Belgium for two years before moving to England where she met her husband.
The Stella Mann School (now Stella Mann College, Bedford) was opened in London in 1946, offering training for students and teachers in Ballet, Modern Theatre, National and Tap. Her students and teachers are now working professionally throughout the world.
She was an accomplished pianist and in her retirement took up painting and poetry writing.
Throughout her life she supported and contributed much to the work of the ISTD and she will be greatly missed.
A funeral service for Stella Mann will take place on Thursday 24th January, 2pm at Golders Green Crematorium, Hoop Lane.