Two ADCs to focus on teaching Classical Indian Dance

25 February 2014
The ISTD welcomes two new centres of dance excellence.
For immediate release: 24th February 2014
The Imperial Society of Teachers of Dancing (ISTD) is delighted to welcome two new Approved Dance Centres (ADCs) that offer wholly Classical Indian Dance – Kala Sangam in Bradford and Chitraleka Dance Academy in Birmingham.
---
Kala Sangam, Bradford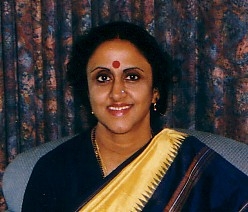 Geetha Upadhyaya founded Kala Sangam in 1993 and since then it has been known for its commitment to the promotion of South Asian dance, now delivering to and supporting nearly 10 outreach centres. By becoming the ISTD's first wholly Classical Indian dance Approved Dance Centre, the organisation is able to nurture and encourage Classical Indian dancers to further their careers as teachers by achieving recognised qualifications such as the Diploma in Dance Instruction (DDI) and Diploma in Dance Education (DDE).
Geetha has been teaching in Malaysia and the UK for over 20 years and the success of Kala Sangam becoming an ISTD ADC reiterates her commitment to South Asian dance and dancers. South Asian Dance has been growing steadily in the UK and the recognition gained through Kala Sangam achieving ADC status is another important milestone, especially for Bradford, Yorkshire. Contact: Dr Geetha Upadhyaya, tel: 01274 303340, email: geetha@kalasangam.org. Approved as an ADC on 13th August 2012.
---
Chitraleka Dance Academy, Birmingham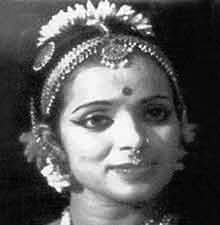 Chitraleka Bolar of Chitraleka Dance Academy is proud that her organisation has been granted Approved Dance Centre (ADC) status by the ISTD, making them the first dedicated Indian dance centre in the midlands, able to offer DDI and DDE qualifications in Classical Indian dance. This achievement has added enthusiasm to her role as teacher and mentor.
She feels that now, more than ever, is an important time for young artists to be guided towards a clear developmental pathway – one that the ISTD vocational examination route clearly provides. Her own students in the Midlands can now choose to pursue their first steps towards a career in Classical Indian dance through the DDI and DDE courses.
Chitraleka is grateful to the ISTD for helping foster diversity in the UK's professional dance community, and furthering excellence in Bharatanatyam. Contact: Chitraleka Bolar, tel: 0121 4783384, email: chitraleka.bolar@gmail.com. Approved as an ADC on 20th November 2013.
---
Dance students can find out more about the ISTD at www.istd.org or visit www.dance-teachers.org to find a dance teacher in a variety of genres in their local area.
About Classical Indian Dance at the ISTD
Following a research project and proposal from Akademi, South Asian Dance in the UK, a new ISTD Faculty was set up in 1999 to examine in Bharatanatyam and Kathak, the two classical South Asian dance genres most frequently taught in the UK.
Bharatanatyam is the name given in the early twentieth century to the dances known as Dasi-attam and Sadir-attam, which evolved over centuries in the temples and royal courts of Southern India. It highlights the beauty of strong lines leading out from the dancer's body and is embellished with intricately expressive hand gestures and elaborate storytelling through exquisite facial expressions.
Kathak originated as a story telling art form in northern India. It developed in Hindu temples and later in Mughal courts. It is characterised by fluid body movements, complex patterns of footwork, fast turns and sudden stillness. A precise interaction with classical Indian music from South and North India respectively characterises both these dance genres.
Examining in both genres started in 2001 in various regions of the UK, with expansion into Europe, Canada and the US, along with enquiries being received from other parts of the world, including Australasia, India and Pakistan. The Faculty changed its name to the Classical Indian Dance Faculty in 2012, to better reflect our current dance genres and to include the future development of syllabi for examinations in other classical Indian dance forms, such as Odissi and Kuchipudi, which are rapidly gaining ground in Britain.
For event images or further information about the ISTD please email marketing@istd.org.
The Imperial Society of Teachers of Dancing (ISTD) is one of the world's leading dance examinations boards. Our dance teachers are highly experienced in teaching children and adults in a variety of dance styles ranging from Ballet to Ballroom, Modern Theatre to Tap, and Latin American to Classical Indian Dance. 200,000 of our examinations in a variety of dance forms are taken each year. With more than 7,000 members in over 50 countries, the ISTD provides a range of syllabi, courses and events across the globe.
For more information about the ISTD, please visit www.istd.org. To find a dance teacher in your area, visit www.dance-teachers.org.