U.Dance 2012

2 May 2012
Programme announced for major national youth dance festival, featuring new Hofesh Shechter work, at the Southbank Centre on 13th-15th July.

PRESS RELEASE
The 32 groups selected to perform on Southbank Centre's Queen Elizabeth Hall and Royal Festival Hall stages during the three-day U.Dance 2012 festival have been announced.
This long-awaited announcement comes after regional heats took place across the country between February and April during which just under 120 youth dance groups competed for a place at the national festival.
It has also been announced that Arlene Phillips OBE, patron of the festival managing partner Youth Dance England (YDE), will be opening the festival on Friday 13th July.
The event, which will take place between 13th and 15th July 2012, will include three evening performances at Southbank Centre in London, showcasing some of the best talent in the country, as well as the première of the first ever UK-wide youth dance company the U.Dance Ensemble, who will present their new work choreographed by Hofesh Shechter.
Other groups selected to perform in the evening shows include national youth dance companies from Scotland and Wales, integrated groups CandoCo Youth Dance Company and Anjali, and dancers from Yorkshire and London's Centres for Advanced Training (Northern Ballet, The Place and Trinity Laban).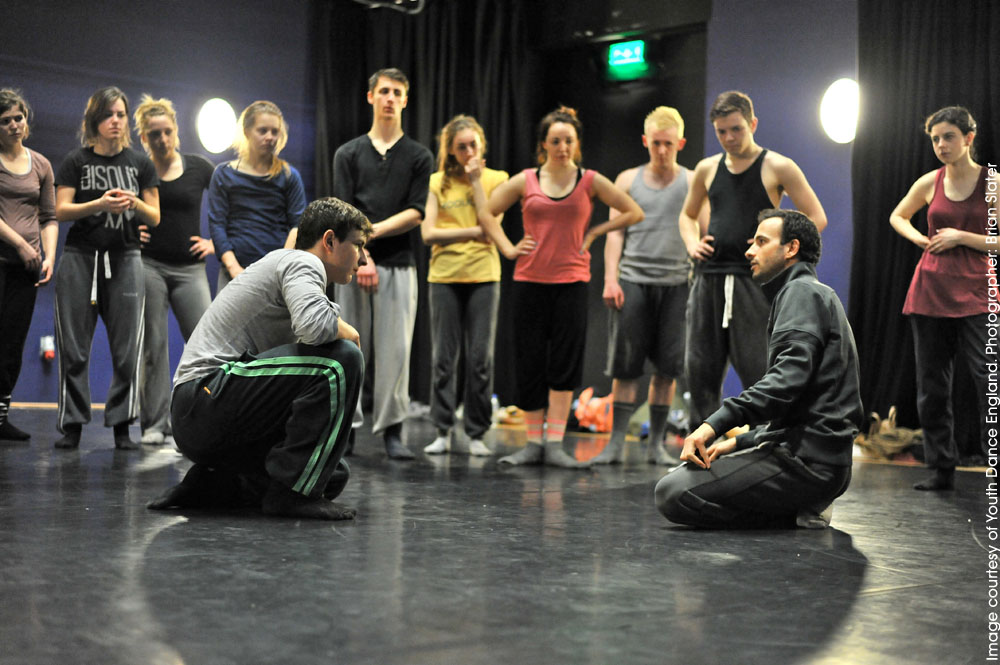 During the daytime, the festival will include open workshops for all to take part in, with classes in South Asian dance styles, Jazz, Lindy Hop and even Circus skills. YDE's National Young Dance Ambassadors will be presenting the U.Dance Fringe platform in the Clore Ballroom on the Saturday, showcasing their own highlights from the regional performances.
YDE has also teamed up with the Council for Dance Education and Training and the English Folk Dance and Song Society to present pre-show performances on the Saturday and Sunday, also in the Ballroom, which will showcase young people's work ranging from Jazz to Morris Dancing.
Dance film screenings will be taking place over the weekend in collaboration with South East Dance, showing a selection of dance films curated by young people. Southbank Centre will also present a site-specific dance commission throughout Southbank Centre choreographed by Kerry Nicholls. On top of this unique performance opportunity, all participating youth dance groups have been invited to take part in a three-day residential dance programme at Roehampton University where they will take classes and workshops when they are not performing or watching their peers.
A two-day conference on choreography by and with young people will also run in parallel with the festival for industry professionals from the UK and abroad. Daily tickets for the conference are just £35 including lunch and refreshments, and a ticket to one of the evening performances in the Royal Festival Hall.
U.Dance 2012 daytime performances and activities are all free of charge, and seats for all three evening performances are now available to book from Southbank Centre's website at just £7 a ticket. A 25% 'early bird' discount will be applied to all bookings made before 19th May.
This extraordinary event is made possible through a partnership between Youth Dance England, Southbank Centre, YDance (Scottish Youth Dance), National Youth Dance Wales, and DU Dance, based in Northern Ireland; which sees each organisation sharing their resources and expertise to ensure U.Dance 2012 will be a magnificent showcase of youth dance work from around the United Kingdom.
For more information on U.Dance 2012 and the U.Dance Ensemble, contact Lucy Zidour, Marketing Officer, Youth Dance England on 020 7940 9800 or email lucy@yde.org.uk
More information is available online at www.u-dance.org