Ruby Ginner Awards 2018 Reports

8 February 2019
These successful awards were held on 11th November 2018 at The Venue in Milton Keynes
Reports from the adjudicators
Wow… what an amazing day. A record number of candidates and their supporters arrived to participate in their class and then show a set sequence. The atmosphere was one of excitement and anticipation.
Teachers Sally Brenner, Donna Simpson, Lucy Pohl and Anna Mair tested the candidates with challenging and inspiring sequences throughout their classes. With large entries and a really high standard this year our decisions were often difficult. Class C in particular had so many entries the class had to be split into two. John Hoskins, our pianist provided the dancers with some wonderful music throughout the day. I spent a delightful day adjudicating alongside Danielle Drayton. There were so many worthy candidates on the stage. It was extremely encouraging to see that the commitment to and love of the genre was apparent in every single participant and a joy to watch.
The future of Classical Greek is most definitely a bright one. The dancers were clearly full of the same passion and enthusiasm for the work as many others have had been (myself included) and will be in years to come.
- Penny Childs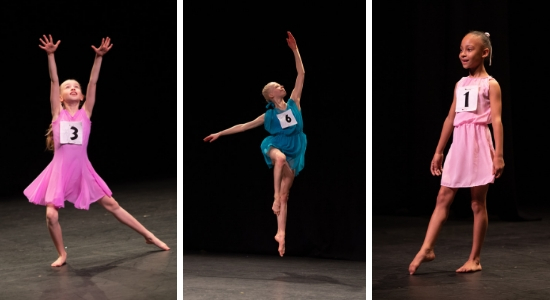 It was so inspiring to see so many young dancers participating and thoroughly enjoying themselves. I was very impressed with the standard throughout the day and it was such a joy to see such beautiful Greek work being performed. I would like to express my thanks to all those involved who put the day together as well as the wonderful teachers and pupils participating on the day.
Finally, it is so encouraging to see that Classical Greek continues to be so popular as it such a expressive and historic dance form.
- Danielle Drayton

Results of this event were publihsed online here.