Thank You to our Faculty Chairs

6 September 2019
The ISTD wishes to acknowledge the great work of all our dedicated Faculty Chairs and thank them for their enormous contribution to the Society
Introduction by Ginny Brown, CEO
Over the past year I have consulted with the Faculty Chairs to review their roles and consider how best to resource the important work of the faculties in the future. The faculties should be at the very heart of the organisation – their work is, after all, the reason we are all part of this Society. Yet the development of this precious work has too often been dependant on the good will and often unpaid support of the Faculty Chairs, which is not sustainable for an organisation of our size and status. I am therefore delighted to announce that we are now able to invest in a number of salaried Head of Faculty Development posts. These new positions will take on the operational functions of the faculties, supported by the current voluntary faculty committees. I am confident that this will ensure that the Society has sufficient resources in place to drive through plans for future development and will ensure that, in future, our artistic work will be at the heart of every decision that we make. Following a carefully planned transition period, these Heads of Faculty Development will replace the current Faculty Chairs and will form a Dance Department led by the new Director of Dance. The voluntary faculty committees will continue to function as they have always done, but with better support for delivering their work.
I would like to take this opportunity to personally thank the outgoing Faculty Chairs and their numerous Vice Chairs for their generosity and support during this period of change. It has been a genuine pleasure to work with such talented colleagues, all of whom will continue to play important roles in the future development of the Society as assessors, committee members, examiners, panellists, teaching team members or special advisors.

Kay Ball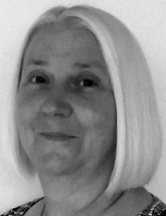 Imperial Dance & Theatre Faculties Board Chair since 2015 and Classical Greek Dance Faculty Chair since 2002
Kay trained at the London College of Dance and Drama, where she first discovered her love of Classical Greek Dance under inspiring teachers Rona Hart and Joan Darwall. She has sat on the Classical Greek Dance Association Faculty Committee of the ISTD since February 1988 and took over as Chair of the Faculty in September 2002.
Originally one of the Classical Greek Dance Association Faculty's representatives on the ISTD Theatre Faculties Board she was appointed Vice-Chair of the Theatre Faculties Board in 2007 and on Paddy Hurlings' retirement in 2015 was voted Chair of that Board.
Kay became a Classical Greek Dance examiner in 1990, a Modern Theatre Dance examiner in 2004 and a Tap Examiner in 2018. She was appointed to the Council of ISTD Board of Trustees in 2008. In September 2014 she became Chair of the ISTD Teachers Benevolent Fund.
Sujata Banerjee MBE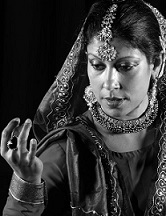 Classical Indian Dance Faculty Chair since 2010
Sujata is a leading Kathak exponent and a most versatile South Asian artist and educator. She has been teaching for over four decades and has been successful in training and choreographing for professional dancers. Sujata mentors many teachers around the world and organises events to develop dance and dancers. She has her own school in North London and is the Artistic Director of the Sujata Banerjee Dance Company, which creates innovative performance works and conducts summer schools and workshops for all age and ability groups. Sujata is a trained sports scientist and has the most unique approach to training. She has worked extensively in schools and other educational institutions to develop dance in the curriculum.
Sujata believes that the arts should be an important part of every person's life and everyone should have the chance to experience it. She has been involved with the faculty from its inception and is a senior examiner of Classical Indian Dance.
Jill Bush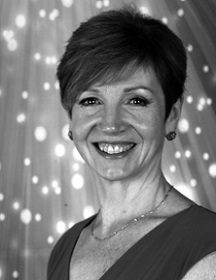 Sequence Faculty Chair from 2005–2019
Jill was eight years old when she attended her first Ballroom and Latin American class. From there her interest grew and grew and at the age of 16, she became a full-time professional. For 45 years, she has run a successful school and taught a wide range of pupils – both amateur and professional.
Jill gained Fellowship qualifications in Modern Ballroom, Latin American, Sequence and DFR as soon as she was eligible and was delighted to be appointed an examiner in all four styles in the early 1990s.
Jill was elected to the ISTD's Sequence Faculty Committee and served for a total of 31 years as a dedicated member and an equally dedicated Chair for 13 years. Her involvement and experience within the world of Sequence is comprehensive. She was a successful Inventive Dance arranger and has promoted many Sequence competitive events on behalf of the Society. Jill has frequently adjudicated and lectured both at home and abroad. She has introduced Sequence dancing to numerous ISTD teachers overseas – particularly in Asia.
The Imperial Award was presented to Jill in 2013 for her committed services to the Society.
Jaqueline Ferguson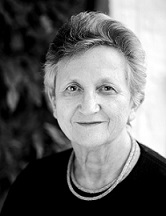 National Dance Faculty Chair since 2001
Jacqueline has always held a great interest in National Dance and has been an examiner and member of the National Dance Committee for over 50 years. She was co Vice Chair for many years prior to being elected Chair in 2001.
Jacky was trained at the London College of Dance and Drama and graduated with the College Diploma in 1959. Her first teaching job was at the Nancy Robinson School of Dancing where she taught every dance genre offered by the Society at that time. Following this, she returned to London College to join the staff, where she stayed for the next 18 years. She was latterly appointed Senior Tutor and Co-ordinator of the Foundation and Diploma courses, before becoming Vice Principal.
After leaving London College, Jacky was invited to join the staff of the Royal Academy of Dance where she remained for 23 years. During that time she held several different positions, including that of Chair of the Panel of Examiners and travelled extensively both in the UK and internationally to teach and examine.
Jacky now works in a freelance capacity for both the ISTD and RAD. As well as examining for the RAD, she is an assessor for the ISTD Diploma in Dance Education (DDE) and an inspector of colleges applying for Approved Dance Centre status in order to offer a DDE programme. She is also a member of the ISTD Level 6 Diploma in Dance Pedagogy Programme Panel and a trustee of the Imperial Benevolent Fund. She was the recipient of the Imperial Award in 2016.
Jacky considers it to be a great honour and privilege to have had the opportunity to serve the National Dance Faculty for so many years.
Nick French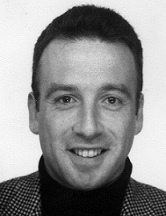 Tap Faculty Chair since 2019
Nick is Head of Musical Theatre and Tap Dance at Bird College in Sidcup and has been responsible for the choreography of musicals such as 42nd Street, Crazy for You, West Side Story, Curtains, Cabaret, Hot Mikado and Sweet Charity in addition to directing/ choreographing Thoroughly Modern Millie, Barnum, Promises Promises, White Christmas, Dames at Sea, Legally Blonde and Catch Me If You Can.
He hails from Portsmouth and his early training was at the Southsea School of Dancing and the Victoria School of Dancing. He then trained at Laine Theatre Arts and went on to work in West End musicals. During his training Nick worked abroad and appeared in several pantomimes throughout the UK. He has also appeared in films as well as television specials.
Nick is an examiner for both the Tap and Modern Theatre faculties, examining and lecturing throughout the UK and internationally. He is part of the creative team responsible for the new Tap grades and has also been on the adjudicating panel for the Star Tap Awards, the Janet Cram Awards and the Grandison Clark Awards. He also holds the Cert. Ed Degree in Post Compulsory Education.
Christopher Hawkins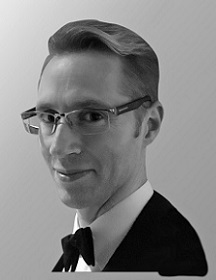 Imperial Dance & Dancesport Faculties Board Acting Chair since January 2019 (previously Vice Chair) and Modern Ballroom Faculty Chair since 2015
Christopher started Ballroom dancing aged nine, at Leonard Morgan's School of Dancing, but soon shifted to study for his elementary medals with Vernon Kemp at the world-renowned Gwenethe Walshe School of Dancing, where he fell in love with Ballroom and was directed towards competitive dance.
He formed his first competitive partnership aged 11, and was a finalist in the International Championships, then held for Juveniles at the Royal Albert Hall. He narrowly missed out on a top three placing. To this day, he still feels that missing out on winning one of those coveted trophies was the secret behind his motivation never to be denied an important trophy again.
Christopher was fortunate as a young dancer to live in central London and developed his Ballroom skills under the tutelage of the greatest champions of the time. He also used the Pineapple dance studios, where he expanded his field of study to include Ballet, Tap, Jazz, Street Dance, and body conditioning. It was not only his participation but also the opportunity to witness the training of some of the finest dancers of The Royal Ballet and West End shows that shaped his perception of dance and his aspiration to be a dancer with well developed and rounded skills.
Christopher went on to win all of the major world Ballroom championships as both an amateur and a professional, and he represented his country with pride. His crowning glory was achieving the title of World Professional Ballroom Champion three consecutive times.
He now acts as an adjudicator and teacher of competitive dancing around the world. He has been invited to judge at all other major championships and is respected for his integrity in this role. He and his wife, Joanne, are also responsible for training the finest competitive couples that the Ballroom dancing world has to offer.
Christopher has served as Chair of the World Competitors' Dancesport Corporation, which subsequently developed into the World Dance Council Competitors' Commission under his management. He also proudly represents the ISTD on many of the committees at the British Dance Council.
Catherine Hutchon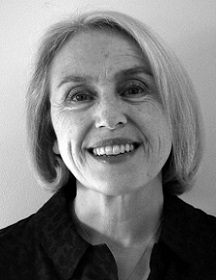 Cecchetti Society Classical Ballet Faculty Chair since 2014
Catherine began her Cecchetti training with Rita Emmerson and Laura Wilson, and continued at London College, studying with Jocelyn Mather. She then gained a B.Ed. Honours Degree from the University of Sussex.
Appointed to Leicestershire Local Authority Arts Service as Advisory Teacher for Dance, she led a team of specialist teachers in Ballet, Contemporary and Indian Dance, working in schools and developing CPD training for 29 years. As Deputy Service Manager and Head of Performance Catherine directed the Youth Dance and Ballet programme, including Dance Activate and the Leicestershire Schools Ballet Scheme – both innovative programmes to introduce primary school children, especially boys, to ballet with many going on to vocational training. She also directed a nationally recognised youth arts training and performance programme for Leicestershire schools and young people.
Catherine is a freelance dance teacher and Performing Arts Consultant. She is a Fellow and Examiner and has served on the Cecchetti Faculty committee since 2005, as Vice Chair since 2010 and was elected Chair in 2014. Since 2014 she has also served as an ex officio Trustee of the The Cecchetti Society Trust and as an ISTD Cecchetti delegate representative for CICB (Cecchetti International Classical Ballet).
Vivienne Saxton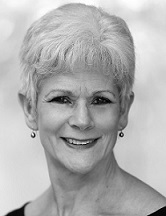 Imperial Classical Ballet Faculty Chair since 2010
Since graduating from The Royal Ballet School Teachers' Training Course, Vivienne has run her own school and has worked at the Bush Davies Schools, The Royal Ballet School, Stella Mann College and Bird College. She has an MA in Ballet studies from the University of Surrey, Roehampton and has taught and lectured worldwide.
Vivienne is currently Head of Teacher Training at the Momentum Performing Arts Academy (formerly Margaret Howard Theatre College) and the ISTD Co-ordinator at Bird College. She is involved in the development of the teacher training qualifications at the ISTD and is on the panel that devised the Level 6 Diploma in Dance Pedagogy (DDP).
Vivienne is a Fellow and Examiner for the Imperial Classical Ballet and National Dance Faculties. She has been on the Imperial Classical Ballet Committee since 2007 and was elected Chair in 2010. She also served as Vice Chair of the Theatre Faculties Board and was a member of the ISTD Council from 2016–2019.
Paul Streatfield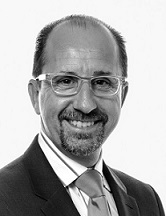 DFR Faculty Chair from 2017–2019
Paul was elected Chair of the DFR Faculty having been the Vice Chair for some 12 years. He is a Fellow of the ISTD, a DFR examiner, an area organiser, organiser of the Imperial Open Freestyle & Rock 'n' Roll Championships and organiser of the National Grand Finals. He is also involved in producing the Set Dance DVD.
Paul is an experienced national and international choreographer, championship adjudicator and promoter of events. He also offers a complete programme of training for the amateur medallist, competitor and professional teacher. Paul has had the privilege of examining both overseas and throughout the UK. He has choreographed works for the Royal Albert Hall and Cadogan Hall and has presented workshops and lectures for various teaching organisations and the Cecchetti Summer School held at Tring Park School of Performing Arts.
Among his many achievements in dance, Paul received the Carl Alan Teacher's Award in 2002, the Imperial Dancesport Award in 2013, the Carl Alan Award for Outstanding Services in 2014 and the Carl Alan Choreographer/Competitive Coach Award in 2017.
He is the Principal of a large dance school in Surrey. Having trained many pupils for positions in theatre and dance colleges, his dancers have also appeared on television and stages at theatres in London and the South of England.
Tereza Theodoulou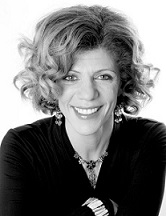 Modern Theatre Dance Faculty Chair since 2017
Tereza began her training with Joy Spriggs in North London, achieving Fellowship status with Distinction in both Modern and Tap. In America she studied at the Alvin Ailey School and further explored the rich diversity of Jazz and Tap at various studios in New York.
As a co-founder and choreographer of her own company, called Overtures, Tereza created and performed in numerous productions. She has also worked with the British Theatre for the Deaf, culminating in a workshop presentation of My Fair Lady at the Edinburgh Festival.
Her previous college teaching experiences include Head of Modern Dance at London College Bedford and teaching Modern and Jazz at Laine Theatre Arts. She is currently teaching at the Deborah Capon College and has recently returned to Bird College. She is also a freelance tutor for status exams up to Fellowship level and frequently examines and teaches abroad.
Tereza is a member of the creative teams that have developed the Jazz Awards, Grades 4, 5 and 6 Modern and the Bronze, Silver and Gold Tap Awards, and the creation of the Advanced 2 Modern Syllabus. She is a senior examiner for the Modern Theatre and Tap Faculties and a member of the International Development Committee.
Julie Tomkins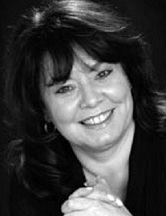 Imperial Dance & Dancesport Faculties Board Chair from 2015–2018 and Latin American Dance Faculty Chair from 2014–2018
Born in Ipswich, Julie was first introduced to dancing aged five, attending the local dance school, whose principal was ISTD examiner Olga Wilmot. It was at this dance school that Julie developed her passion for dance, enjoying a successful juvenile and junior career in both the Modern Ballroom and Latin American styles.
On leaving school at 16, Julie chose to make dancing her career, becoming a full-time dance teacher and qualifying with ISTD at the age of 17. She was then awarded the Phyllis Haylor Scholarship in 1980. Julie won the 10-Dance Trophy and the Pierre Trophy on several occasions. Julie is proud to have been awarded the coveted Carl Alan award in 2016 and was the 2018 recipient of the ISTD Imperial Award.
As a professional competitor, Julie was a finalist in the Closed British, UK Latin American and 10-Dance Championships and is proud to have represented her country internationally. In a varied career, Julie has enjoyed performing on board cruise ships (including QE2), and at numerous high profile social events. Julie is a former director of the British Dance Council, trustee of the ISTD and sat on the board of the Sport and Recreation Alliance, Dance and Movement Division.
In the mid-1990s Julie became the youngest ever person to be appointed as an ISTD examiner in Ballroom, Latin American and Freestyle dancing, and continues to enjoy examining both at home and overseas. In the late 1990s Julie was elected to sit on the Latin American Faculty Committee. She was later voted in as Chair. In 2015 Julie was elected Chair of the ISTD Dancesport Faculties Board. She has also served on the Governance and Human Resources Committee.
Teaching and training students of all ages and abilities, whether competitively, socially or technically in Ballroom, Latin or Freestyle, has to be the most rewarding part of her life and Julie is proud to have been part of many successful competitive partnerships and champions. She is often invited overseas to teach and lecture and as an international championship adjudicator.