Tribute to Yvette Sargent (1926–2019)

4 October 2019
Tributes by Guy Niblett, Margaret Ward and Yvonne Plester
Tribute by Guy Niblett
On 16th April 2019 Yvette Sargent passed away peacefully at her care home in Buckinghamshire, she was 93. Yvette, the oldest daughter of Douglas and Florrie (Lewis) Sargent came from a dancing family. Yvette, her mother, Florrie, and twin sisters Daphne and Wendy all danced. In 1911 Florrie (aged 11) performed at His Majesty's theatre as a member of Sir Herbert Beerbohm Tree's theatre company's Gala performance in celebration of the coronation of King George V.
Yvette and her sisters started their own dance training with Biddy Pinchard and then moved to the Robinson School of Dancing in Streatham until war was declared in 1939. Douglas, a pharmacist and manager of the Brixton branch of Boots transferred to Chesham and the family escaped London to live in the Buckinghamshire countryside. Nancy Robinson suggested Yvette return to Streatham to begin her teacher training so, the unaccompanied teenage Yvette commuted by train across London, dodging German bombing raids.
"Yvette was a natural teacher who captivated and inspired all her pupils"
As the war came to a close the Sargent School of Dancing sprung into life at the reading rooms in Chartridge with ballroom lessons for the troops and ballet classes for the local children.
In 1946 Yvette married Claude Simmons an aeronautical engineer she'd met on the train during her commute across London and in December 1947 their son Roger was born.
The Sargent School of Dancing moved from Chartridge to Darvells hall on Chesham high street providing additional classes in Modern, Tap, National, and Natural Movement. Yvette's sister Daphne also taught classes and Florrie took the register and collected the money.
Yvette was a natural teacher who captivated and inspired all her pupils, she was instinctively musical with a gift for choreography but she also had exacting standards and could be firm when required, something I learned to my cost! She was also kind and her pupils were always eager to return to class. Consequently the Sargent School of Dancing soon became one of the most popular dance schools in the area, opening additional studios in Wendover, Little Chalfont and Hemel Hempstead. The ever-expanding classes meant more teaching help was needed and after an extensive interview process (involving the whole family) Yvette engaged Margaret Ward, a graduate of London College.
In 1972 Yvette and Roger's world was turned upside down when, following a heart attack Yvette's husband Claude died. Yvette, now a Senior Examiner of the Imperial Ballet, National and Modern Theatre faculties was busy with her examining commitments and teaching the National dance syllabus at the RAD College. No longer able to personally give all the time to the school that it needed, Yvette invited her friend Mavis Butler (a renowned teacher of Tap dancing) to become a partner in the school, which was, renamed the Sargent and Butler School of Dancing.
As a Committee member of the Imperial Ballet Faculty, Yvette was tasked with choreographing the Pre-Primary syllabus for the new Imperial Ballet class examinations. Yvette took her inspiration for this delightfully expressive class from the nursery classes taught by Nancy Robinson in Streatham in the 1930s and now it is being performed and enjoyed by young children all over the world.
"Yvette was a remarkable ambassador for the Society"
Yvette was a member of the Modern Theatre Faculty, the International Development Committee and a member of Grand Council. But it is her international work for the Society with which she is most closely associated. Yvette (with June Rycroft and Patricia Crail) dedicated herself to developing the work of the ISTD overseas. She travelled the world for months at a time, examining and teaching the various syllabi, often working unofficially and unpaid late into the night inspiring teachers with her love for dance and her seemingly inexhaustible knowledge, all delivered with the utmost charm and grace. Yvette was a remarkable ambassador for the Society and in 1991 in recognition for her exceptional service she was awarded the Society's highest honour, the Imperial Award.
Sadly, Yvette was the last to survive of those marvellous, globetrotting, pioneering ladies and in the midst of my grief for losing my precious aunt I must confess to also feeling enormous pride in being the nephew of such a talented and dedicated teacher. Yvette (my dearest Auntie Yvette) lives on through her work and the work of all the teachers she inspired and she will be remembered by us all with the greatest respect, gratitude, and affection.
Tribute by Margaret Ward
In September 1958 I joined the Sargent School of Dancing in Buckinghamshire as a newly qualified teacher. Miss Yvette, as she was known in the school, welcomed me into the family business. I was the first non-family member to work for her so, looking back, we were both on a learning curve. I was embraced into the family, making lifelong friendships.
"She was very musical and produced lovely dances and groups for festivals"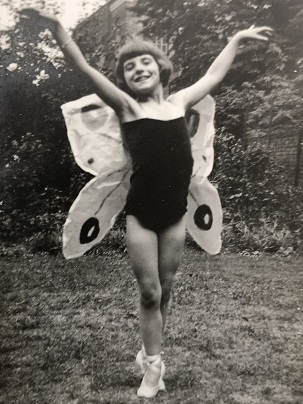 Yvette was very strict on etiquette and I soon learnt how to differentiate between the professional and personal side of this boss of mine. As a teacher she had high standards and a strong work ethic, giving her all in everything she did and expecting the same in return from those around her. She taught with an imaginative approach, always drawing out the natural talent of her pupils.
She was very musical and produced lovely dances and groups for festivals and helped me to develop my own choreographic skills. There were three branches of the school, Chesham, Little Chalfont and Wendover. In the early days we travelled by train to Chesham and Little Chalfont and many was the time that I was sent on ahead, usually running, to get the tickets and hold the train. That couldn't happen today.
Whilst with Yvette, she encouraged me to continue my training and development to attain higher qualifications, as I know she did with many teachers she helped over the years. Her love of dance and desire to raise the standard of teaching drove her on to become a much-respected ISTD examiner and committee member.
On the personal side, Yvette became a friend. She was a wonderful cook and loved her garden and had a great sense of humour. We laughed a lot and I will always be grateful for the six very happy years I spent working for her.
Tribute by Yvonne Plester
I first met Miss Yvette, as she was known to so many, when I was 11 years old and arrived at her studio in Chesham one Saturday morning for my ballet class, after the school I attended had closed down. She was a teacher with so much warmth and knowledge, who – little did I know at the time – was going to steer the next 15 years of my life and beyond.
My training was in all forms of dance with her, including Natural Movement, a style new to me, although I had studied Greek dance. Mavis Butler joined the school in the coming years and so my training in Ballet, Modern, Tap and National continued through to all my advanced exams and then Associate, Licentiate and Fellowship exams.
Miss Yvette had a huge wealth of knowledge and there was no limit to the hours she gave to help me and many other teachers through their teaching qualifications. She made you think outside the box and explore every opportunity available. Between 18 and 25 she steered me through how to deal with parents, leave pupils happy, and introduced me to so many examiners and her friends within the Society.
She had high standards and a strong work ethic, which she also expected from her pupils. She was always immaculately dressed, with her hair neat and she always expected correct speech. You did not argue with her, but why would you when she knew so much and was there to help at all times.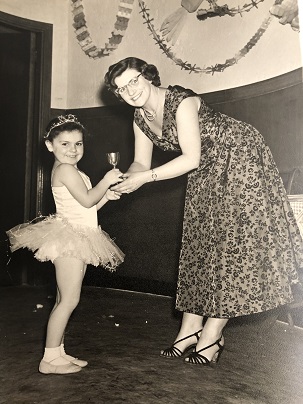 When I was 18 I started my teacher training with her and at 21 became an assistant in the school. A few years later when I was 26, she took a step back to be a consultant to the school. Miss Yvette then spent more time with the Society and I was left to run the school, which she then moved away from completely. The name of the school was held in respect and became the Sargent and Plester School, still thriving today.
"She had the faith in all her pupils to succeed"
Miss Yvette was a truly remarkable woman who attended my 21st, my wedding and on her trips abroad brought back Christmas and birthday presents for my daughter. She loved her family and her home and taught me the importance of the separation of this part of your life from your job, although I do not feel the dance world was her job, it was her love and vocation. She was one of the great ladies of the Society who gave so much in this country and overseas.
Without Yvette Sargent I would not be where I am today for which I am extremely grateful. She had the faith in all her pupils to succeed.