Amanda Hughes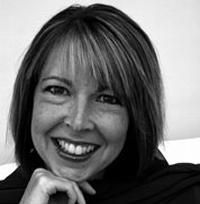 Since qualifying as an ISTD Associate in Disco Freestyle and Rock 'n' Roll in 1991, Amanda has never looked back. She has always enjoyed working with people, children especially, and that combined with a love of dance and performance, means she has the perfect career!
In 1991, Amanda started work as a dancer, in Plemont Bay, Jersey where she was not only given the opportunity to perform but also choreograph shows, working with well known celebrities.
In 1994, Amanda settled back in Hertfordshire and was approached by the Hertfordshire Dance Agency to take a class. From this one class, Dance-Beat has a large database of pupils.
These pupils take regular medal tests with the ISTD to continually strive to improve their dance standards and compete with great success at the ISTD Medallist Festivals.
Amanda is now a Fellow and Examiner with the ISTD and as well as running a very busy dance school. She also does work for various community projects, including special needs, over 50s and pre-school classes. She has been an ISTD Committee member for seven years, her work involving lectures and syllabus creation. She also has a professional company who have performed nationally and in Europe at various functions and exhibitions.