Anne Lingard (invited committee member)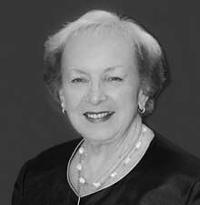 Anne Lingard has been teaching full time in mid-Kent for well over 50 years – now teaching just professionals or qualifications in all the Dancesport faculties at her younger daughter's studios in Maidstone.
Always having been a very keen dance technician, Anne was appointed examiner in Ballroom and Latin American in 1971 adding Sequence in 1977. She was then very much involved in the Disco 'explosion' in 1978 and co-chaired the Disco, Freestyle & Rock 'n' Roll Committee from its inception until it became an elected committee.
Anne also chaired the Ballroom Teachers' Committee for nearly 20 years from 1980 and organised and Compèred the four-a-year Ballroom and Latin Medallist Competitions for the Society.
Election to the Ballroom Committee came in 1982 and soon after Anne was appointed Secretary/Organiser for the Dancesport Faculties – continuing today with this job for the Modern Ballroom and Dancesport Faculties' Board.
Anne has a strong belief in the teaching of Formation Dancing in a school to promote team spirit and a feeling of loyalty. She has adjudicated Formation World and European Championships in many countries for many years. Anne has lectured on all Dancesport Faculty subjects, both in this country and world-wide.
Latterly Anne was appointed Senior International Dancesport Co-ordinator for the Society – a post that she held for 20 years until recently. This stimulating, interesting work took up much time during the last years and satisfied her missionary zeal in spreading the word of dance in many countries.
Grand council: Grand Council Member