Barbara Grover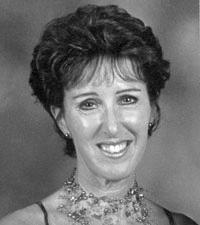 Barbara has been dancing since the age of ten and was originally trained at the Frank and Peggy Spencer school in Penge.
She formed a partnership with Robert Grover in the late sixties and they later became World, UK and European Ballroom Champions.
Barbara holds Highly Commended Fellowship qualifications in Ballroom and Latin American and was trained by Elizabeth Romain and features on her Technique on Video series.
She is currently coaching and lecturing and adjudicates at major Ballroom and Latin American Championships throughout the world. In addition she runs a social dance school in Beckenham, Kent, with her husband, Robert, where they promote regular ISTD medal tests.
As well as currently being a member of the Modern Ballroom Faculty, Barbara also represents the ISTD at the British Dance Council.
Grand council: Grand Council Member