Betty Laine OBE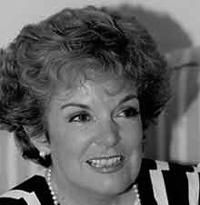 Betty Laine was born in Cardiff and educated at the Ursuline Convent, Brentwood. She received her vocational training at The Bush Davies Schools in Romford by Marjorie Davies, Joyce Percy and Daphne Peterson. Having gained her Solo Seal at seventeen years of age she pursued a successful career in theatre and television as a dancer, singer and actress.
She opened Laine Theatre Arts in 1974 and trains students from all over the world in Dance, Musical Theatre and as teachers. Graduates of the College are at present playing leading roles in West End productions, working as examiners and lecturers on behalf of the ISTD, and teaching in this country and throughout the world.
Betty Laine was a senior examiner and lecturer for the ISTD Classical Ballet and Modern Theatre Dance Faculties and is now a member of the Society's Grand Council.
Grand council: Grand Council Member