Carol Vasko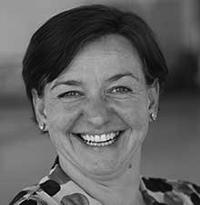 Faculty Vice Chair
Carol trained at London College of Dance, Bedford, achieving the Diploma in Dance Studies and Teacher Training. She also holds an Associate of the Modern Theatre Faculty, Associate Diploma of the Tap Dance Faculty, Licentiate of the Imperial Classical Ballet Faculty and Fellowship of the Classical Greek Faculty.
She began teaching in Thunder Bay, Canada, where she was Head of Ballet, also teaching Free Jazz and Contemporary. Returning to England, Carol became Assistant Teacher at Roynon Dance Centre in Southampton. Here, along with teaching a wide range of age groups and a variety of classes, she implemented and successfully completed a GCSE Dance course and led a History of Dance course.
Currently, Carol teaches at three schools in East Grinstead, Southsea and Winchester, also choreographing competitions and shows. She is also completing a third commission from the Kent Youth Ballet for choreography in the Classical Greek style. She continues to organise local courses for teachers in Classical Greek, work with local teachers preparing for the Classical Greek Associate exams, and teach at the Classical Greek Summer School.