Carrie-Marie Wootten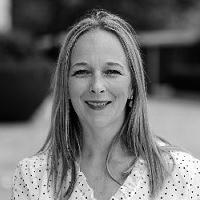 Carrie is a senior leader in the digital, creative and cultural industry with over 20 years' experience. She currently leads the programme of work for the Knowledge Transfer Network on digital innovation for the creative and broadcast technology sectors. Skills include strategic partnership management, commercial development and large scale, complex project management.
She is also the Director of Rise, an advocacy group for women working in the broadcast technology sector – this work includes leading an award-winning mentoring programme, an awards ceremony at Europe's largest entertainment and media show, IBC, as well an education programme working with primary and secondary schools.
On a personal note, Carrie danced as a child through to her early twenties and has recently taken up Ballet, Tap and Modern again. She's fully committed to the mission of the Society and honoured to have become a trustee of the ISTD in October 2019.
Council: Council Members