Catherine Hutchon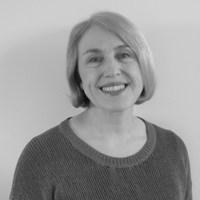 Faculty Chair
Catherine began her Cecchetti training with Rita Emmerson and Laura Wilson, and continued at London College studying with Jocelyn Mather. She then gained a B.Ed Honours Degree from the University of Sussex.
Appointed to Leicestershire Local Authority Arts Service as Advisory Teacher for Dance, she led a team of specialist teachers in ballet, contemporary and Indian dance, working in schools and developing CPD training for 29 years. As Deputy Service Manager and Head of Performance Catherine directed the Youth Dance and Ballet programme, including Dance Activate and the Leicestershire Schools Ballet Scheme - both innovative programmes to introduce primary school children, especially boys, to ballet with many going on to vocational training. She also directed a nationally recognised youth arts training and performance programme for Leicestershire schools and young people.
Catherine is a freelance dance teacher and Performing Arts Consultant. She is a Fellow and Examiner and has served on the Cecchetti Faculty Committee since 2005, as Vice Chair since 2010 and was elected as Chair in 2014.